When it comes to beards, the days of clean cut and shapely lines are quickly becoming a thing of the past, with more men are voting in favor of a rugged and masculine appearance. The Ryan Gosling beard is an excellent example of how you don't need to spend hours manscaping every single hair to achieve a sexy look that women love. Whether you are looking for the five o'clock shadow, or Ryan's signature shabby look, Male Standard has you covered..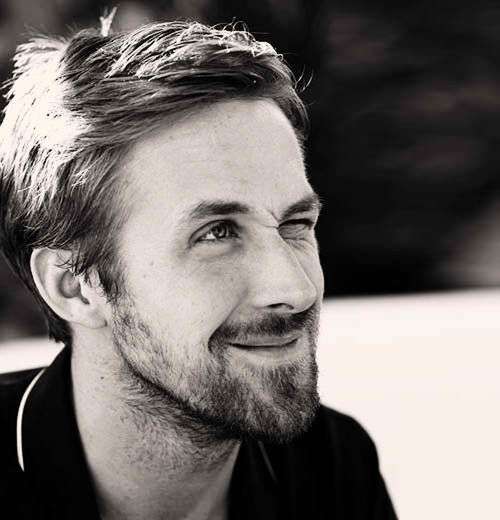 Photo credit: Tumblr
This light-weight, rugged beard is a considerable investment for summer shenanigans!
In order to achieve this look, investing in a quality body groomer is a terrific idea. While it might be possible to get the right lengths using sleight of hand and a traditional razor, body groomers offer adjustable attachments that make perfecting your bead length and style super quick and easy. Look for a body groomer that has a beard styling tool for maximum impact, and that will give you more control for a professional result.
See also: How to grow a Rick Ross beard
Things You Will Need:
Mirror
Beard Wax
Around Ten Minutes
The Ryan Gosling Beard Breakdown
Ryan Gosling has a shabby yet well-trimmed beard, which can take you from the office to the bar in one fail swoop. The key to this look is to make sure that your wardrobe is slick and that the rest of your appearance is well kept and tidy. The trick to shabby beards is using this as an accent tool for an otherwise masculine look; you do not want to step into hobo territory. What you will get in return is an effortlessly chic beard that begs women to touch.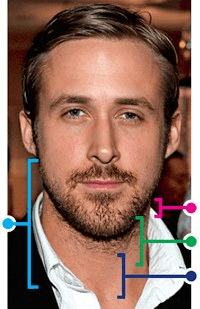 Photo credit: GQ
Step 1. (Light Blue): Building the Base
In order for this look to work, it is best to let the beard grow out a little and then trim it into place to ensure a thick, even coverage. Once the hair is a pliable length, you should be ready to pull out the beard trimmer. You want to set the guard to 3, and trim the entire beard, so that is it all one length. If this sounds remarkably easy, it is! The great thing about this look is that it doesn't take massive effort to achieve.
Phillips Norelco BodyGroom Pro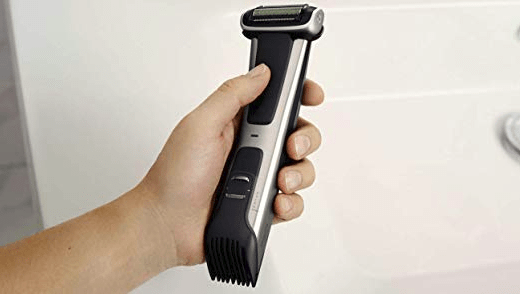 Read up on the official Male Standard review of the Phillips BodyGroom line here, a free to enter no purchase necessary competition is available for a limited time. Go grab a set!
Read also: How to shave – The ultimate guide
Step 2. (Dark Blue & Green): Keeping The Neck Lean
To keep this look respectable, and to stop the beard from piling on unnecessary pounds, you are next going to move down to a number one guard and begin to tidy under the jaw, trimming hair around the neck, Adams apple, and side areas. Again, this is super easy and will take you a few minutes to achieve. After this is done, move to a number two guard and fade the line, so that it blends in.
Phillips Norelco Nose and Ear Trimmer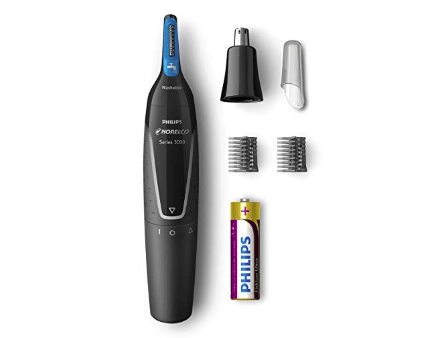 Tip: When shaping your beard, check your ears and nose to make sure everything is trim and in place. A hair and ear trimmer will reach those tricky spots, and cover every grooming base.
Read also: Why men develop patchy beards
Step 3 (Pink): Maintenance (Final Checks) 
The last step to making sure you are ready to walk out the door is to look for any areas that you might have missed; this is a great step for maintaining this look. Double check the fade line is smooth; there shouldn't be an obvious step from the facial hair length into the jawline. If you're unsure, brush up the hair and use a hand mirror to check underneath. Trim any areas as needed to keep the beard reasonably short, and in an even shape.
An extra step you might want to consider is a moustache or beard wax with gloss, this will help define the style, holding it in place and giving it a healthy shine. As longer style beards can quickly look dull, this will help add a youthful glean and prevent the beard from running astray during the day. Use a tiny amount, and run the product through the facial hair starting from the thicker areas first; avoiding under the neckline, which can lead to irritation.
Note: Always use the least amount of moustache wax possible, as glossy waxes can build up quickly and look greasy.
All-natural Moustache Wax and Beard Gloss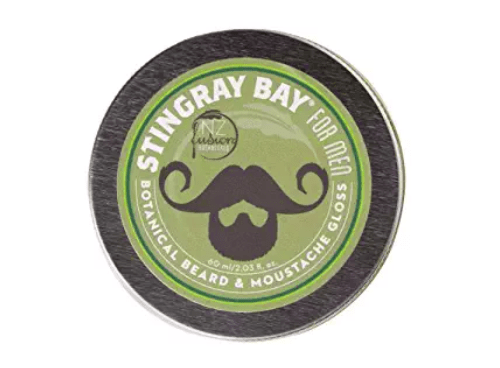 Photo credit: Amazon
So there you have it, Ryan Goslings signature beard without spending hours in the bathroom. If you are a fan of this look, or are going to try it out, be sure to leave a comment below and let us know how it goes! Don't be scared to test out different length hairs to work out which is best for you, a little more hair underneath can be a fantastic way to change this look, just be sure to keep the fade inconspicuous at all times to stop it from looking like you gave up hope!