When it comes to drinking beverages, it has to be satisfying without losing style. Whether you prefer beer, gin, rum, vodka, whiskey, or bourbon celebrating another accomplishment or simply enjoying your leisure time would require using the right drinking ware. Savor every moment while drinking your favorite beverages with adult family and friends.
Below are some great ways to drink your beverages in style.
Use Viking Horn Inspired Beer Tankard for a Fiercer Look
If you'll hold a backyard party for another successful project for your sports team or simply a night party with friends, you can incorporate a theme for a unique look. The Viking-inspired theme depicts bravery and victory. Using a Viking-inspired beer tankard is a good idea for a fiercer drinking style.
If you're someone who's into Game of Thrones, Lord of the Rings, Viking Metal, Norse Mythology, Ren Faire, or Skyrim, you'll love drinking beer and other beverages from a tankard. Make sure to choose a drinking tankard that's non-toxic and safe.
Aside from beer, you can use a Viking-inspired tankard for other beverages of your choice. It can hold your favorite wine, mead, and ale, too. For instance, you can buy a beer tankard made with a solid horn that's coated and acrylic base sealed.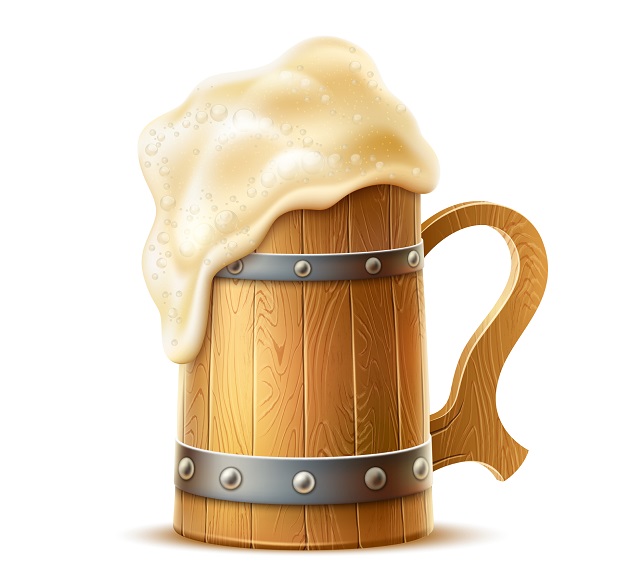 Use Trendy Beer Bottle Sleeves and Keep Your Beer Cold
Drink beer with style with cool beer bottle sleeves. If you're holding a bachelor's party, bonfire, dance party, or an all-night house party, drink your beverages with style by dressing your bottles with bottle sleeves. You'll find a soft drink and longneck beer bottle sleeves to complete the stylish look of any party you're planning to host.
These bottle sleeves come in cool designs and are widely sold online. Choose bottle sleeves with zipper opening, machine washable, easy to use, and thick neoprene body to keep your beverages cold longer.
Aside from stylish drinking, bottle sleeves also protect your furniture from the damages caused by cold beverages, like white water rings. Also, you'll find plain bottle sleeves without details or designs, which are cheaper. You also can create your own design by using hot glue or decorating them via heat transfer vinyl.
Frozen Beer Drinking
Inspired by the frozen beer of Tokyo, this drink is served in iconic baseball parks as frozen beer foam. Many people would pay more than half the price of a regular beer to try frozen beer foams. This foam-slushie-cool beverage is a popular beverage in Taiwan, Singapore, and Korea.
The frost is best served at negative five degrees Celsius, which keeps the beer cold like having five squares of ice. Create a good combination of beer frost like three cans of beer. The air introduced into the mixture prevents the drink from turning into a block of ice without tasting the actual flavor combination.
If you want to try super cool frosty beverages, beer frost machines are available to make frozen beer. If you're planning to host a party regularly, you can invest in a high-quality beer frost machine. You can also rent from a local bar near you. Surely, you and your guests will love the frozen beer's extra cool temperature.
You would think that a beer frost machine produces pure slush. It looks comforting whenever you fill in a glass-topped by foam. Sip on the cool beer frost stylishly with the foam, staying for about 30 minutes. It takes a while before totally losing its incredible mug top-shaped body.
Drink Beverages in Mason Jars
If you can't find enough glasses for everyone, you can actually use mason jars for your favorite beverages. It's also a stylish way to drink beer, ale, slush, and other beverages. You might just find some mason jars in your kitchen, so why not use them to make the drinking party more practical and enjoyable? See our guide on how to get served at the bar.
You can decorate your plain mason jars to become more stylish by placing stickers or labels to know whose drink it is. Surely, your visitors will appreciate it and will even take selfie photos of creatively designed mason jars.
It's always a great idea to incorporate stylish ways to drink different beverages. If you want a unique drinking experience, think of incorporating a theme to your party and use unique drinking ware, like a beer tankard. Frost beer is another stylish way to consume your favorite beer. Also, dressing your beer bottles is a good idea to express your personality and style.