It's no surprise that December is one of the highest gym membership months of the year; with family reunions, parties, work events, and more coming up, everyone wants to look their best, and for many, that means putting in time and effort at the gym. Whether you're a regular, or looking to buff up for the New Year, having the right grooming products on hand can help you transition into a healthier, fitter you with confidence and added personal protection. While any reputable gym takes precautions to ensure a clean workout area, it's impossible to avoid germs completely. Add in the fact sweat can cause breakouts, shared showers can carry bacteria, you might understand why not everyone goes back. Being prepared is the name of the fitness game, and most of these personal care concerns can be alleviated with some simple gym bag protocol.
Below are Male Standard's top men's grooming products to take to the gym:
Tip 1: Double Up On Deoderant
Choosing a strong deodorant for the gym is a wise move, but you should always choose a brand that offers a dedicated antiperspirant like Dove for Men. While deodorants help you smell fresh, antiperspirant is the active ingredient that reduces sweat. Many brands carry two-in-one protection to ensure you stay on top of your A-game before hitting the showers, and are often available in clinical strength formulas (necessary for those who sweat a lot, or who have pungent sweat), and hypo-allergenic formulas to help reduce friction and irritation on sensitive underarm skin.
Fresh Balls Lotion The Solution for Men
The use of deodorant shouldn't be limited to your underarms, especially when working out. Below the belt or intimate grooming products such as Fresh Balls and Niche for Men deodorizing wipes will ensure that you stay dry and comfortable from head-to-toe, and are designed with men's comfort in mind. As a rule, any area where skin comes into contact with skin should be prepared to prevent injury and chaffing.
Tip 2: Use an Antibacterial Body Wash
While you may be tempted to grab the bottle from the bathroom, choosing a dedicated body wash designed for the gym means taking added protection against common problem zones that occur in public areas. Titan Body Wash prevents and cures tons of alignments such as Athletes foot, ringworm, jock itch, and staph infections. Bar soap is also a handy alternative that takes up less space in your gym bag, and can usually be found with antibacterial properties. Cetaphil is a hypoallergenic formula that will keep you clean and breakout free post-workout, containing the active ingredient Triclosan, and great is preventing adult acne and 'backne'. 

Cetaphil Antibacterial Gentle Cleansing Bar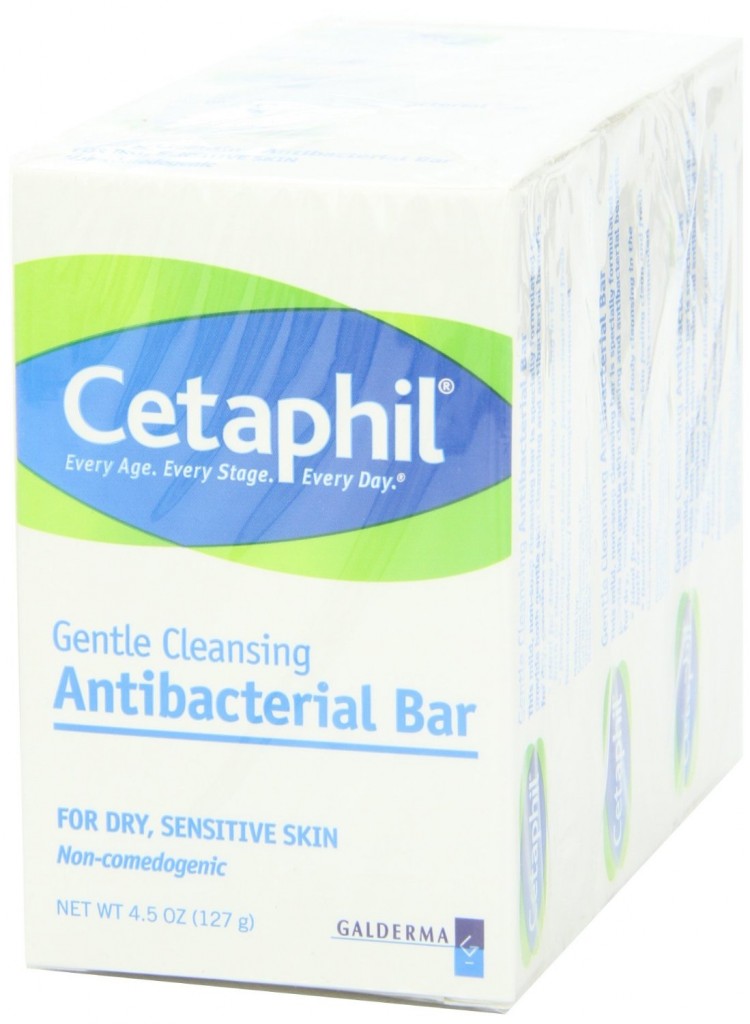 Another top tip is to look for multipurpose products that can clean your hair and body, or that act as a shaving gel for those mornings when you dash from the gym to the office, such as Wingman 3-in-1 body wash or Jack Black Turbo Charge shower gel. The less products you pack the better, as there is less risk of spillage, and as shaving isn't a high priority at the gym, multipurpose products shine under pressure. It's all about prioritizing your goal, and taking action to meet that demand.
Tip 3: Pack Intensive Skin Care for Men
While staying fresh, clean, and dry are all superb goals at the gym, there are a few products you can take to ensure your downtime is maximized. If you lift weights, then you may notice your hands are prone to becoming dry and cracked. Jack Black Industrial and Healer is tested under the most rigorous conditions and is NFL approved. A few other Male Standard favorites from this elite sports care line are the Jack Black Dragon Ice Recovery Balm, which can be used after workouts to ease muscle pain and has the active ingredient menthol, and Jack Black Friction Down Dry Powder that can be used before and after workouts to ensure a comfortable and chafe free day (you can apply this powder to your feet, underarm and intimate areas for total body protection).
Jack Black Intense Therapy Lip Balm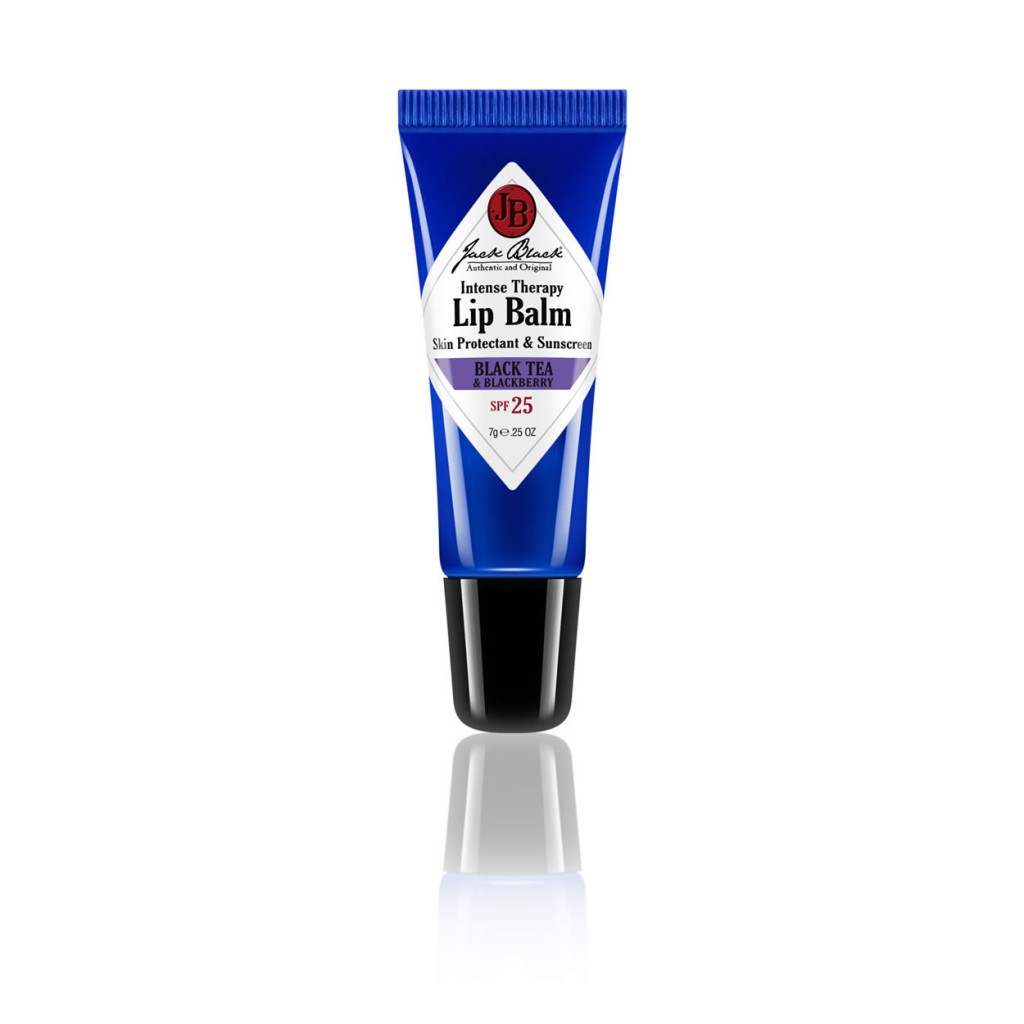 As most gyms are kept cool with airconditioning, don't forget to hydrate your face and lips. Spending time in these chilly conditions dries out skin, especially if you are hot and cold, or moving from a cooler to warmer places frequently. Don't forget to drink tons of supercharged water to refresh from the inside out — Gatorade and CytoSport are all designed to replace lost nutrients and work with moisturizers that lock in hydration.
Tip 4: Look After Your Feet
As any strongman knows, looking after your feet is the number one goal when preparing for optimum fitness. Without healthy feet, there is little left of a man, and even the sight of a treadmill can bring you to your knees. To increase your foot protection, carry staple first aid items such as band aids that reduce blisters, and an intensive formula such as O'Keeffe's healthy foot cream that repairs dry skin and prevents cracking. Check your feet regularly to ensure they are in good shape. Consider going to a professional pedicure salon if you have excess dry skin, flaking, or talking with your doctor if you have uncontrollable Athletes foot. 

O'Keeffe's Healthy Feet Cream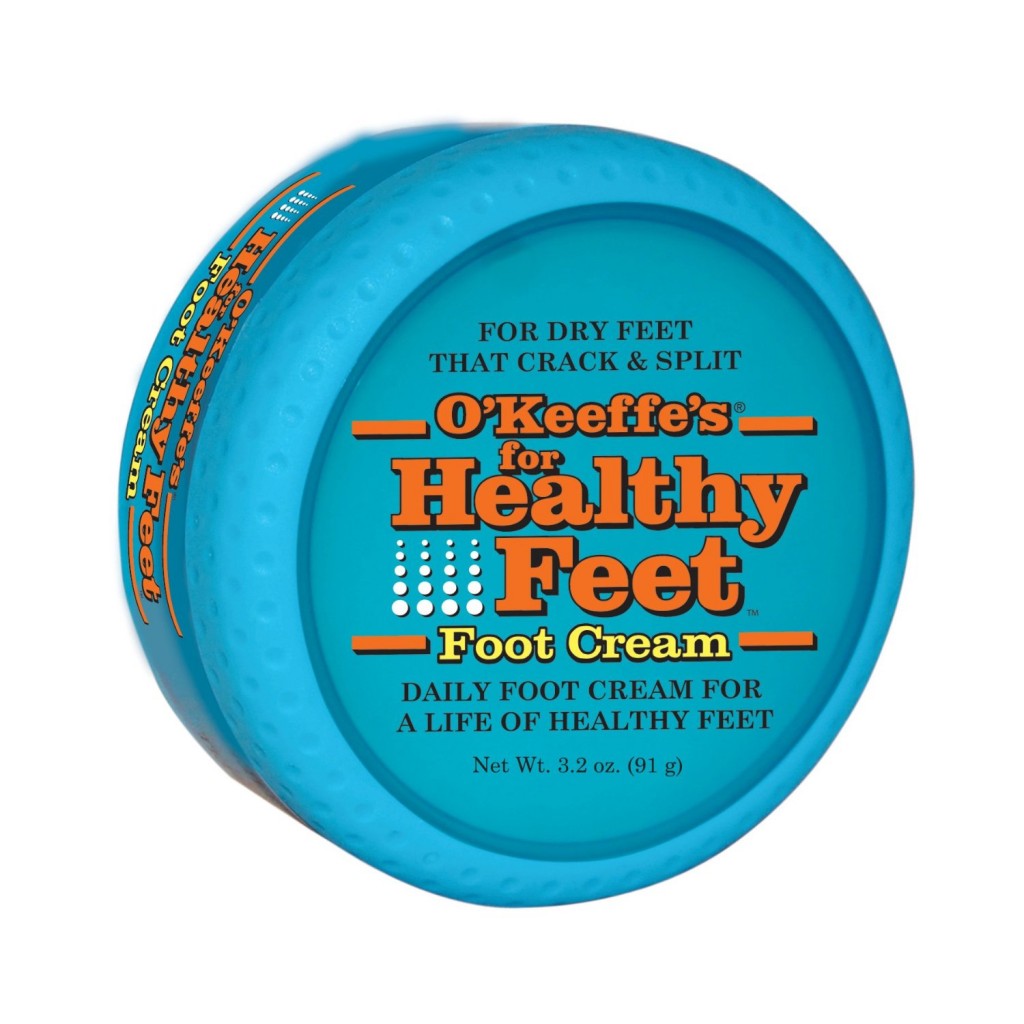 Ibuprofen is helpful on those days when you're pushing limits, and reduces muscle swelling and helps with minor pain relief. Liquid gel Aspirin can be applied directly to cuts as an intensive, topical treatment. These often overlooked products take up minimal space in our gym bag, but provide maximum relief. If you're into gym tanning, then do not forget to take Aloe Vera, and an after-sun protection such as Hawiann Tropic cool to use in conjunction with tanning oils. While not everyone agrees with indoor tanning we take a safety first approach; if you're going to do it, do it well!
Tip 5: Carry Out Regular Checks
Just as no two gyms bags are the same, ensuring the items you do use are within their best use date and replaced regularly will mean that you are always prepared. Check your gym bag, equipment, and products are functional before going to the gym. Working out without the correct grooming products can mean downtime, even if you think that an item isn't necessary. Trust Male Standard when we say, just because you don't think you'll need it, doesn't mean when you don't have it that fate will come knocking at the door. The gym should be a fun and motivating place, but can quickly become a nightmare due to injury or neglect.
Don't forget to tailor your gym bag to your exact goals. While these tips will help you compile a complete list of grooming products, only you know what areas need the most attention, and are equipped to take action. If in doubt, speak with your personal trainer or gym representative, who should be able to offer concrete advice on how to get the most out of your time. You can also check out the Male Standard Health and Fitness segment for more general advice.
Other essential gym items Male Standard recommends:
Nike Men's Air Max+ 2013 Running Shoe
ZEMGEAR Oxygen Socks
Leave a comment below and tell Male Standard if we missed anything from your must have for the gym list! While every gym bag is different, sharing your knowledge is a great way to give back to the grooming community!