As the New Year approaches, Male Standard are looking back to see which are the best men's grooming products in 2013 for under $50, visiting our own bathrooms to discover what product we can't live without, and which products have made the repurchase list time and again. We are confident these winners will see you into the New Year with style! These grooming products have been hand tested and proven to be the best of the best, as selected by the co-founders of Male Standard, and are the founders favorites based strictly on results and rigorous product testing — in short, they've been proven to work exceptionally well.
Dreadnought Luxury Shaving Cream for Men
Shaving cream is an essential component of any wet shaving routine, but that doesn't mean all shaving creams are created equal. Dreadnought raised expectations with their Luxury Shaving Cream for Men. Male Standard has yet to find an alternative that offers a more comfortable or close shave.
Containing the active ingredient Decelerine, scientifically proven to reduce beard growth in men, this award-winning Dreadnought shaving cream ensures smooth shaving on all skin types. Decelerine, when applied regularly, will soften the hair making the glide of your razor smoother and less irritating. Men who have coarse facial hair or ethnic skin will find this shaving cream particularly beneficial.
Dreadnought Luxury Shaving Cream is also paraben free and uses 100% recycled packaging to create an all-round award winning product. Don't just take our word for it, men's lifestyle magazine FHM also agrees and voted Bluebeards Revenge (the UK version) one of their best men's grooming products in 2013.
Dreadnought Luxury Shaving Cream for Men
Order here: Dreadnought USA
Dreadnought Vanguard Synthetic Shaving Brush
Another critical component of wet shaving is a quality synthetic or pure badger shaving brush, which serves to exfoliate men's skin, build a better lather, and evenly distribute product for consistent results when wet shaving.
Of the complete Dreadnought collection, there are two notable shaving brushes, the Dreadnought Vanguard Synthetic Shaving Brush and the Dreadnought Pure Badger Shaving Brush that attained our seal of approval. Both have excellent Male Standard reviews, but we are recommending the Vanguard and accompanying drip stand as our select choice for under $50. This gift set ensures that your shaving brush can be stored in the correct, hanging position for longevity.
The Vanguard Shaving Brush mimics the beneficial properties of the Pure Badger Shaving Brush, is animal cruelty free, and lifts and coats facial hair to ensure a close and comfortable shave.
Dreadnought Shaving Brush for Men
Order here: Dreadnought USA
Hairbond Shaper Toffee Styling Wax for Men
Hairbond set the Male Standard when it comes to men's styling products. The Hairbond Shaper Toffee, which has a delicious toffee aroma, is another award-winning product in 2013 and heads one of four excellent hair care products for men. We recommend Hairbond to any man looking for salon quality results!
Hairbond styling waxes offer long-lasting and durable hold, in a selection of finishing styles and textures. When purchased together, these four products offer you a complete set of styling products that will accomplish any hairstyle for men. Each product is non-sticky and can be restyled throughout the day. Toffee won us over with its flexible finish, a strong hold, and a vanilla butterscotch fragrance.
Hairbond Shaper is the perfect styling product for men who change up their hairstyle regularly, and who want a dependable hair wax for men that demands a salon quality finish every time — this one won't let you or your hair down.
Hairbond Shaper Toffee
Order here: Hairbond
Everblade – Razor Sharper
One of the biggest grooming problems Male Standard readers identified with in 2013 is the rising cost of razor blades and we couldn't agree more. Shaving is a daily ritual for many, but it shouldn't cost an arm and a leg. With leading disposable razor cartridges reaching easily into the $20 and $30 range, Everblade offers a welcome reprieve with their smart technology.
Everblade is designed to sharpen razors when not in use, and has technology that protects and prevents against rust and other factors that reduce the life of disposable razors. Simply place your Mach 3 or a preferred razor in the holder when not in use, and expect to see the lifespan of your razor blade and savings increase.
Throughout the year, Male Standard gave away Everblade products to Male Standard Ambassadors to see if they found as much value as we did; the results were a resounding yes, with all of our reviewers quickly commenting that they saw a return on investment, and significant long-term savings. All noted that they would or have already recommended Everblade to at least one friend, and would buy again.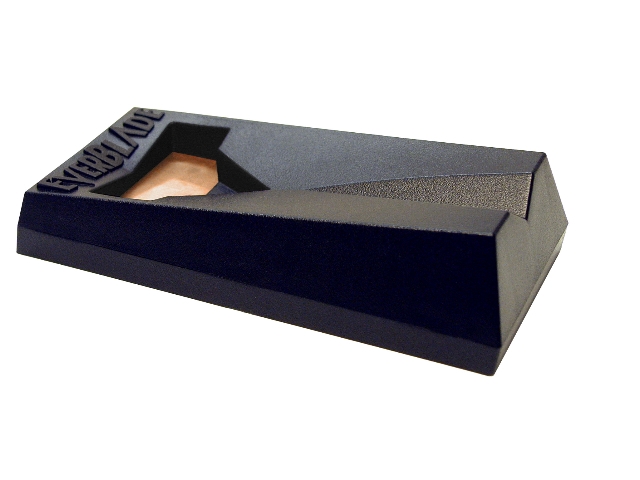 Order here: Everblade
Dome Care Solutions Shine Absorber Anti-Aging Finishing Serum
The final product for the best men's grooming products in 2013 for under $50 comes to you from Dome Care Solutions, a small American business who are creating big changes in the world of men's grooming and head care. If you are one of many who shave their head, Dome Care has a complete collection designed just for you.
Of that collection, Male Standard recommend the Dome Care Shine Absorber Anti-Aging Finishing Serum as an excellent example of what you can expect from this ingenious product line. The Anti-Aging Finishing Serum is also available in Shine, which highlights your proud dome to create a strong impression when applying the finishing touches to your male grooming routine.
The Dome Care Shine Absorber Anti-Aging Finishing Serum is applied after shaving to protect your dome against wrinkles, unwanted sheen, and can also be used on the face for oily skin types who are looking for a matte complexion. This multi-functional product has long-lasting properties, will not break you out, and was a big hit with our resident head shaver Kevin. We apprecite smart products that go above and beyond expections — and Dome Care do every time!
Dome Shine-Absorber Anti-Aging Finishing Serum
Order here: Dome Care Solutions
For more expert tips on how to master the art of men's grooming, check out the Ultimate Guide to Male Grooming for 101 free tips!