Everybody needs to use a body wash, but there are so many to choose from.  Where do you start when trying to select the perfect body wash for you?  Well, you could start here.  Here are our picks for the best body wash for men in stores and online right now.
Burt's Bees is made with 100% natural ingredients, such as fir oils and cypress.  This body wash serves as a moisturizer for oily skin.  Its main ingredient, sunflower oil, is very nutritious for oily skin.  Therefore those with dry skin should avoid this product.
This body wash gives off a slightly strong, sexy and spicy scent.  It is also said to leave your bathroom smelling nice after showering.
If you are looking for something that won't interfere with a light cologne or face wash, definitely go fragrance free.  You should be able to find this in grocery or drug stores.
Alternative:  Aveeno Skin Relief Body Wash, Fragrance Free
4.  Something for All Over- Man Junk Intimate Body Wash for Men (DISCONTINUED)
And when I say all over, I mean it.  Man Junk was made with your man junk in mind, so if you're looking for a body wash to use down there, buy this product.  The developers of Man Junk have used natural ingredients specifically designed not to harm you.  They think it will boost your confidence and other things, but obviously I can't really vouch for that, being a lady and all.
This scent has rave reviews on Bath and Body Works' website, and it is reviewed and mentioned on countless men's (and women's) health websites as well.  I highly recommend this woody, musky scent for any guy looking for something with a little sex appeal.
I don't think I really need to say much here.  I'm sure you know what Axe smells like.  Most people either love it or hate it.  And it definitely falls into the "Something Strong" category.
If you are looking for a simple, cheap solution for dry skin, Dove is your best bet.  You can find it at any grocery or drug store, and it probably won't cost you more than five or six bucks.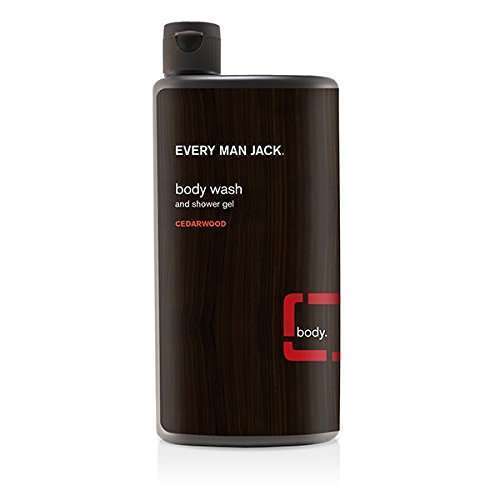 Like its name sake, Every Man Jack exudes a natural, light (but still manly) citrus scent.
9.  Something Unisex- Bath and Body Works Aromatherapy Body Wash and Foam Bath in Energy Orange Ginger
If you are looking for a slightly sweet unisex body wash, this is a great choice.  The orange and ginger notes smell neutral enough on both sexes to leave you smelling hot and manly and your girl smelling sweet and dainty.
Like my comments on Axe, there is not much to say about Old Spice.  It's definitely a classic scent.  If you aren't looking for anything too out-of-the-box, go with Old Spice.  It'll probably smell nice on you.