Your success as a student or employee usually depends on your laptop. Presentations that have been prepared for weeks and other vital materials for the presentation are usually saved on your laptop. Some people can't even leave home without bringing their laptops with them. Laptops are important, which is why you should be careful about picking an appropriate backpack for it.
There are several laptop backpacks available in the market today. For you to end up buying a backpack that's perfect for your laptop, make sure that you're buying one that has the following features:
1. Water-resistant
Electronics and water don't mix. No matter how expensive or advanced your laptop is, don't expect that it can withstand moisture and other types of liquid. More often than not, your laptop will be damaged once it's wet. To prevent this problem from happening, look for a premium water-resistant laptop backpack.
Buying a water-resistant backpack can provide a lot of benefits. For one, using this type of backpack allows you to have peace of mind knowing that your laptop will never get drenched. It'll also be easy for you to carry around your laptop when you have a water-resistant backpack because you don't have to worry about any sudden weather changes. You don't have to cancel work just because it started to rain the moment you were about to leave the house.
2. Comfort
How your backpack looks is important. This is especially true if you're someone who's always conscious about your physical appearance and overall look. However, when buying a laptop backpack, the aesthetics shouldn't be your only concern. You should also assess the level of comfort it can provide to you as the wearer.
No matter how attractive a laptop backpack looks, if it doesn't provide you the comfort that you need, you'll likely look for other bags to transport your laptop. As a result, the money and time you've spent in choosing and buying a laptop backpack will go to waste. Steer away from this direction by paying attention to the comfort of the laptop backpack.
When scouting for options in a physical store, go ahead and try to wear several laptop backpacks. Assess how it feels in your back and if possible, stuff it with heavy loads. Does your back hurt after doing this? How about your neck and shoulders? Always buy a laptop backpack that's comfortable to use in order to avoid any back, neck, and shoulder injuries.
3. Compartments
As the name suggests, a laptop backpack is built for a laptop – but that doesn't mean that you'll only use it for this purpose. Usually, you'll be bringing a lot of items aside from your laptop and will even use the same for packing whenever traveling.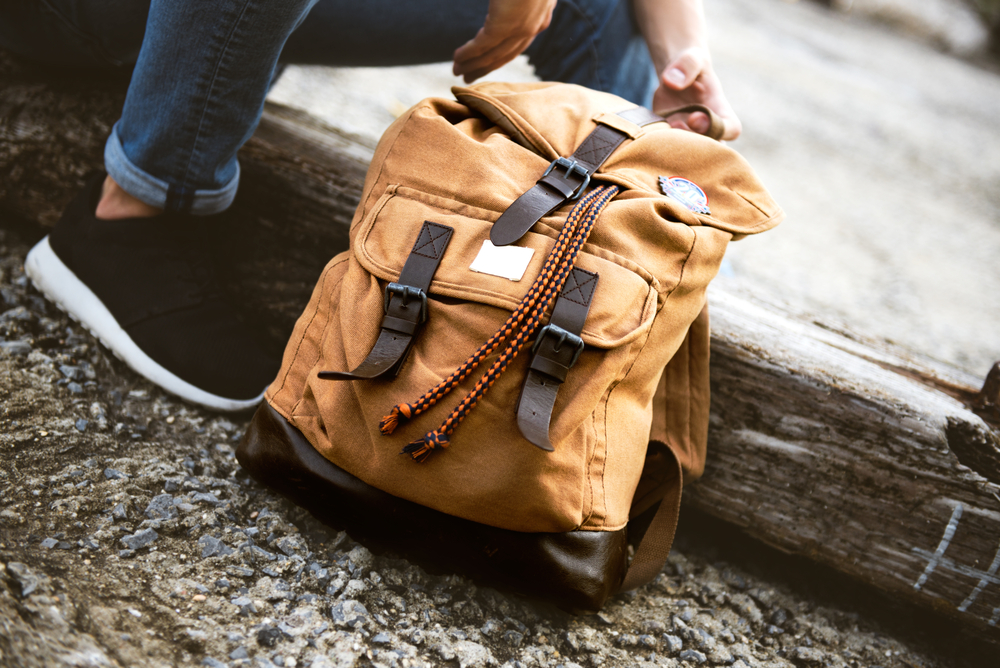 If you don't want to waste time going through a pile of items in your laptop backpack, look for a product that provides a lot of compartments. If possible, look for a laptop backpack that has compartments that come in different sizes.
It's always a good idea to store your notebooks and chargers in an area that's snug and fit to prevent it from moving around. This will also lessen the chances of your laptop being dented, scratched, or damaged.
4. Budget
When you go out and decide to buy a laptop backpack, you'll be bombarded with unlimited options. No matter if you're planning to buy from a physical store in your area or a website, always expect that there are a lot of designs and sizes to choose from.
If you want to narrow down your search, come up with a budget before going out and stick to it. Only scout for laptop backpacks that are suitable to your budget. Look for brands that are offering coupons or deals, too.
5. Durability
Just like your laptop, the backpack you'll buy should be your investment. A laptop backpack will cost money from your pocket, and for sure, you don't want to spend more on buying the same product in the future.
When choosing a laptop backpack, make sure that it's made from durable and high-quality materials. It's best if you also check the stitching of the backpack, especially around the handles or straps.
The more durable your laptop backpack is, the longer you can use it. A durable laptop backpack can definitely provide value to your money!
Weigh Other Factors
One of the most common mistakes people make in buying a laptop backpack is choosing the cheapest. Price is an important deciding factor, but you shouldn't solely depend on it. Buying a cheap laptop backpack that can't last for a month will only damage your laptop; this isn't a smart investment.