Being unique, the designs from Dleesweets Boutique are far from those you'd find from today's popular designers. As you and your significant other knows, it's not only about looking your best, it's about setting yourself apart from the crowd. It's the feeling everyone has their eyes on you. She's the center of attention. She's beautiful. She's it, so why not show her how much you admire her with an enticing new outfit this holiday season? There's nothing like being seen in apparel from Dleesweets Boutique, and we know you'll appreciate having the best dressed gal in the room on your arm come New Years Eve — so it's a total win-win. Are you left thinking it's slightly odd to buy her clothing over traditional and stuffy gifts? Take a page out of Kanyne Wests book, who's leading the trend of gifting designer clothes to his best gal!
OPEN KNIT SWEATER
This gorgeous open knit sweater is the perfect accent piece to introduce her to your friends; it's sexy, sassy, but also super cute.
Photo credit: Dleesweets Boutique
Ivory/Gold Open Knit Boxy Sweater.
This top is a loose fit.
Model is wearing a small.
ROSA
The Rosa jacket from Dleesweets Boutique is a great choice for the confident woman, and will make her feel sexy and bold. You'll get to reap the benefits!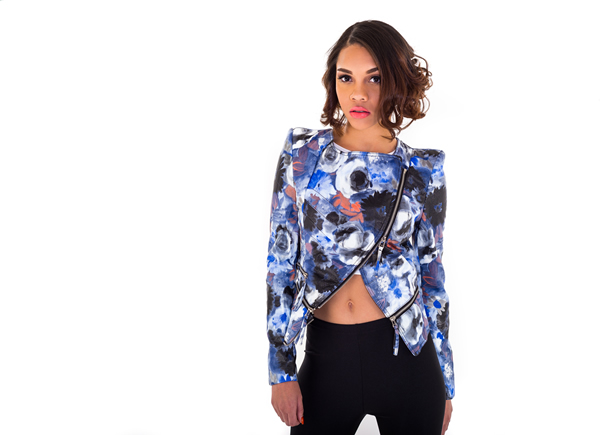 Model is wearing a small.
The sleeve is a tight fit.
APPLE SOUR
Apple Sour leggings from Dleesweets Boutique are the gift for his and hers — she'll be super comfy this holiday season, and you'll get the gift that keeps on giving!
Photo credit: Dleesweets Boutique
This item is neon yellow.
Model is wearing a small.
Item does stretch.
True to size.
Dleesweets Boutique offer women's apparel for the unique-minded who want to look their best, whether they're out on the town or just hanging with friends.
Check the exciting new collection Dleesweets Boutique from at http://www.dleesweets.com/Whats_New.html.