On the first day of Christmas, my baby sent to me…a pair of socks and a sweater.
On the second day of Christmas, my lady friend bought me…a tie.
On the third day of Christmas, my true love gave to me…a frame with a photo of the two of us.
Joy to the world.
Robin dear, I believe you've laid an egg. While men aren't exactly the best gift givers—read this to get great tips on giving good gift for your babe—we womenfolk can suck the big one at buying prezzies. We think giving our man some clothes, which have to look better than the duds he's wearing on a daily basis make a fantastic gift, but the truth is, who are we really gifting in that scenario? Them or us? And a tie? That's something his mother can buy him, and probably will in a pack of three. A photo frame is nice and sentimental, but guys aren't sentimental. They don't need a photo reminder of your enduring love, unless it's of you with a gag in your mouth in your birthday suit. Don't be a boring Betty this year my darling. Give your main squeeze the gifts he's been dreaming of, at least the ones that are legal.
Here's a few gift that guys want for Christmas.
A nice hot…shave
While your man would probably prefer this version of a shave, going to a barber shop for a nice shave could be just what Santa ordered for your five-o'clock shadow man. As there are many places depending on your location, if you happen to be in New York City or Los Angeles, try the Blind Barber. Not only will your man get a great shave, but there's also atmosphere and drinks. According to the Blind Barber site, "It used to be that the barbershop wasn't just a place to get a haircut or shave; it was the hub of the community — where people came together to bond, socialize and exchange ideas. With the goal of bringing this camaraderie back in style, Blind Barber, a barbershop and cocktail parlor with locations in New York and Los Angeles, has created a concept that goes well beyond cuts, shaves and cocktails."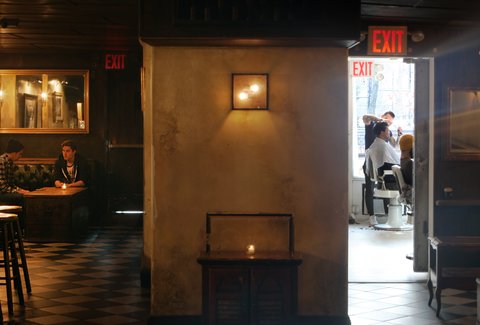 Let him go back to his early man roots, and get some man talk in while his whiskers are appropriately trimmed. *Cost varies per barber shop
In the Great Outdoors
If your man likes the outdoors, try some of these gifts.  The Camelbak Bootlegger, is perfect for your ski bunny. It will keep him hydrated, yet fit under his ski jacket. *Retails at $55. Is he bringing some brews for a night out in the wild with his menfolk? Why not buy him the Chrome Sotnik Duffle for $160?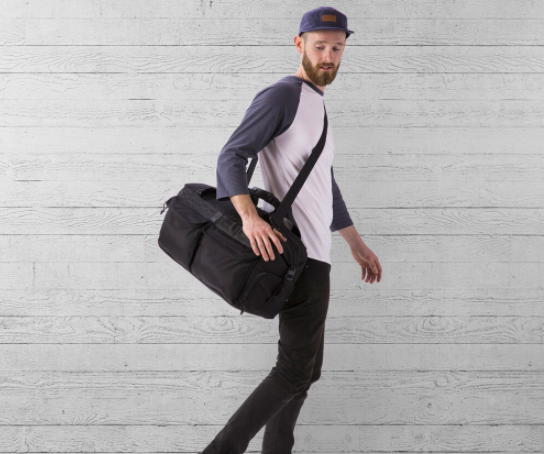 It has a waterproof inner lining, which makes it perfect for toting some alcoholic beverages. The outer shell is also weatherproof. *Retails at $220 Keep your burly boy warm with Patagonia's Mesclun Retro-X Jacket. It's a basic design with fleece lining and a water repellent treatment to keep him dry in the wide world of the forest. *Retails for $279
Gadgets, gadgets, and more of those gadgets
While girls like their toys, boys have toys of their own: the electronic kind. A man has been known to drool at the sight of a very pretty television or car, so I'm told. Since you're probably not about to run out and buy him a Mercedes, try to present him with a cheaper electronic orgasm. A great place for tips and guides on romance and sex toys including vibrators, dildos, and more. Check it out at: Hustler Hollywood.
The iPad Air and iPad mini are the "it gifts" of the season.  Give him something to play with when he's commuting to work, bored on the toilet, (you men love to take a dump for hours. They should dub the bathroom, the "Man Cave.") or on lonely nights when you're out with the girls. If you've got an old iPad, why not sell it to fund your main man's new toy? Isn't that what love is about? Sacrifice? If you sell your old iPad, you can get you up to $175 in cash.  If you're hoarding an old tablet or Kindle, you can sell it as well. The sooner you act, the better your cash offer will be. Whenever a new device comes out, the old model's value depreciates. *Retails from $299-$929
I'm an Apple girl myself so I just financed a 11'inch MacBook Air. He's the new man in my life: a great hard drive, shiny, reliable, and an impeccable memory. A MacBook Air has more storage and can do more than an iPad. Your working man might just salivate when he feels this lightweight beauty. If your guy is devoted to windows, why not try the Microsoft Surface Pro? It's priced competitively and has reviewed fairly well. *Air starts at $999; Microsoft Surface Pro $899
Ring me up
Every boy loves a new cell phone, possibly more than his mother, and definitely more than you. Sorry to break the news so gently. Why not snag him a new iPhone 5S? He's probably not into the funky colors of the 5C, so upgrade him to the 5S, which starts at $199. If you're going for Android, the Google Nexus 5 is priced incredibly well at $349, and while the camera is not so superb, overall the phone is great for the asking price. If he's a Google fan, make him go goo-goo eyed all over his gifts, and you. If he tells you that the S initial in his middle name is really for Samsung, for some great deals on the Galaxy S 10.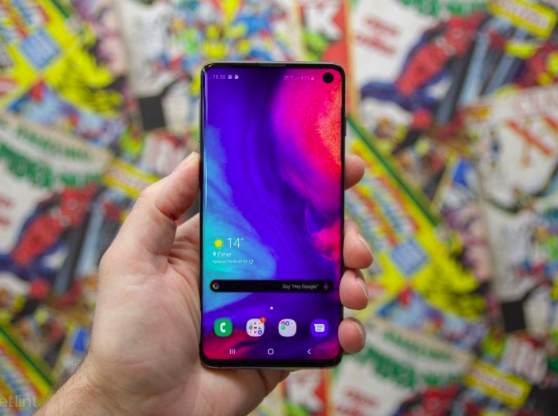 Sprint has a great deal for a Galaxy S10: just $19.99!  Verizon has a deal on the Samsung Galaxy S4: just 99.99. And what's great about is it has a large selection of phones to choose from: BlackBerry, HTC, LG, Motorola and Samsung. Even better? You'll never pay for shipping. Get free FedEx right to your own door. The best part? You'll save up to $150 vs. in-store prices. Now that's a dollar amount you can get cozy with when it comes to saving some dinero over the holidays.
If you're getting your boy a new phone, don't forget to sell back your old cell phone or iPhone.
Put some muscle into it
You love his rock hard abs, and so does he. Maybe a little too much. If he doesn't have nice abs, don't worry. Maybe you can coach him in your skivvies. He might start attempting a sit-up or three. Try some of these gifts for the gym rat in your life: A Fitbit Flex will track his activity and sleep cycle. Of course, it syncs with the Fitbit website or smartphone app, which will tap into all of your man's deep desires to stay in touch with his gadgets. The look of the FitBit is basic, but stylish and water-resistant.  Starts at $84 Give him some balls: an Everlast Powercore Medicine Ball is basic, doesn't take up a lot of space, and does a lot in its 9 or 12 pound form. It may not sound like heavy-duty weight for your buff one, but it's great for that nice core of his. Retails at $49.99
If he's hardcore over his diet and you're tired of watching him desperately measure out his chicken ounces, buy him the
Digital Lithium Kitchen Scale. Now he can measure his daily diet with accuracy, and you can go eat a decent meal by yourself. I hope you've got friends. Retails at $59.99
Beer is for good boys
Why not enroll your Beer buddy in a beer of the month club? It will give him something to look forward to and cuddle up with besides that new cute neighbor. Now both battles have been won—yours, and his! Costs vary.
Looking good
If none of these gifts whet your appetite, why not just buy some lingerie, hop into it, and plant your sexy derriere under the tree? Just watch out for those needles, if you happen to like real trees, and stick a candy cane in your mouth for extra appeal. I'm not going to coach you on how to use it. You'll have to make the connections on your own.
Smooches, and happy gifting!