Father's Day is fast approaching, which means it's time for another round of arbitrary gifts. It's time to throw out the socks and ties and give him something he really wants. Don't let the best opportunity to show appreciation go to waste; his life could be a little more complete with any one of these things – all essential wants for the modern Dad.
Panasonic All-in-One Beard Trimmer
Give Dad the gift of grooming with the Panasonic All-in-One Beard Body and Hair Trimmer. The 45-degree blade offers a precise cut, and has an adjustable dial with 40 settings (0.5 – 20.0 mm with 0.5 adjustment intervals) to easily trim hair to desired length and 3 comb attachments for hair, beard and body. Now he can go from beard to the boardroom in style!
Arc3™ 3-blade Wet Dry Shaver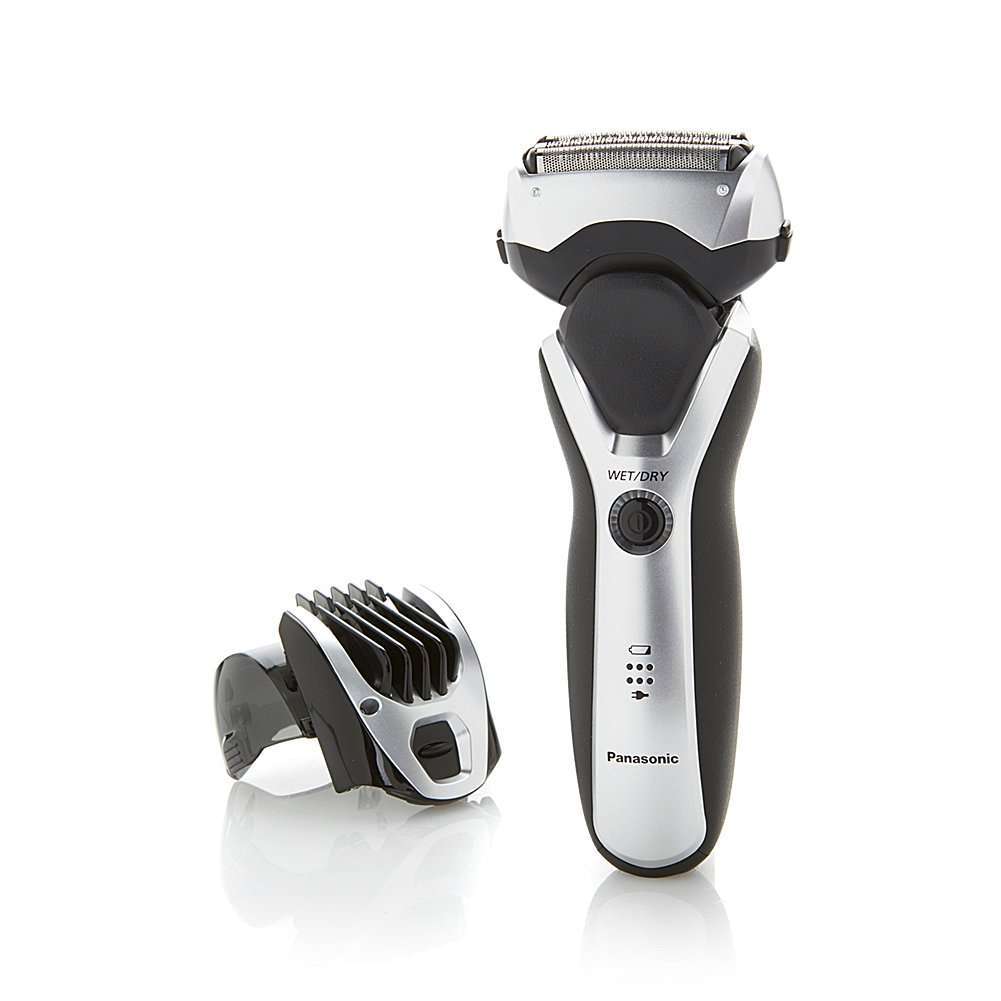 The ES-RT47-S  Arc3™ 3-blade Wet Dry Shaver is another excellent pick and is equipped with new features including the Enhanced Multi-Flex Pivoting Head which allows smooth, multi-dimensional movement of the shaver head – for close, continuous contact with the skin and seamless tracing of the contours of the face, neck and jawline. If Dad keeps it smooth shaven, this is the model for you!
Panasonic's Open Ear Headphones
Looking for something tech savvy? Panasonic's Open Ear Headphones are designed with soft, cushioning material to absorb vertical vibration above the ear. They are sweat and water resistant. Ideal for outdoor use, car horns, traffic and other sounds are not blocked because the headphones do not cover your ears. The sides and back feature reflective strips for greater visibility and safety in low light and at night.
Crown Royal Northern Harvest Rye
We're excited to officially introduce Crown Royal Northern Harvest Rye, the brand's first-ever blended rye whisky. The distinctly smooth whisky, crafted from 90% rye, showcases the richness of the Northern Harvest Rye grains and can be enjoyed neat, on the rocks, or as the key ingredient in traditional rye cocktails such as the Manhattan or Old Fashioned.
Kiehl's Facial Fuel Transformer
Anti-ageing products are like a good pension: you'll regret not investing in them. Kiehl's offers up this blue cream bursting with algae rich in vitamin B and amino acids: all-important protein building blocks. When applied, they reduce visible signs of ageing such as fine lines and enlarged pores. Lightweight moisture gel instantly moisturizes skin, reduces visible fine lines and minimizes enlarged pores. With protein charged Blue Algae, a rich source of Amino Acids and Vitamin B, this refueling formula helps improve skin's smoothness and fights the first signs of aging.
Citizen Eco-Drive Calibre 8700
Embellished with a gold tone steel case and bracelet this watch is certainly for the men who like a bit of 'bling' in their life, or the men who like their watches to look very expensive. It is also a watch for the environmentalist as the watch is powered by Eco-Drive technology that means it doesn't need a battery; it needs any form of light to be powered. Cool, huh? It can even store up to 6 months worth of energy, even in the dark, so there is no need to worry about replacing the battery.
Lacoste Men's Argon Lexi Slip
Loafers are another classic leather shoe style for men, which offer comfort and style. These Lacoste Men's Argon Lexi Slips come in black (as shown), brown, cream, tan, and burgundy making them ideal for all-year use, in multiple formal and casual situations. Whether sporting on the golf course or hanging out with friends, loafers are a leather shoe that can keep up with your daily grind; these won't let you down.
Leave a comment and let us know what you wold love to receive for Father's Day! You don't know who is watching and can grant your wish!