This summer will been a scorcher! From coast-to-coast, we will be sure to see record highs with no end in sight – all those hot balmy nights can take their toll on your skin, with dryness being the number one irritation to men's skin, according to Dove Men+Care. Whether you are spending your summer poolside, working in the blistering heat, or camped out next to the AC, one thing is for sure; dry skin is problem skin! Dry skin can cause all number of side effects such as signs of aging, redness, and problem pores.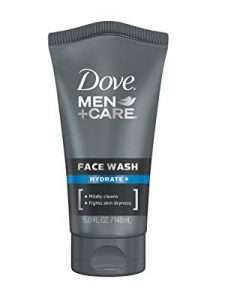 To find out more about what steps you can take to protect your skin this summer, Male Standard spoke with Dove Men+Care board certified dermatologist Dr. Terrence Keaney. Dr. Keaney answered your FAQ's and shared what products he recommends for men's skin care needs during summer. We hope these tips will keep your skin in tip-top condition! Dr. Terrence Keaney has many years of experience to share, and we appreciate him stepping up to guide you to your perfect skincare regime.
What SPF should men use during summer?
I recommend that everyone should use broad spectrum sunscreen SPF 30 or higher every day to protect skin and prevent sun damage as well as premature ageing.
Should men use different SPF in different situations, e.g. when swimming or fishing?
The best formulas tend to be traditional lotion form, as SPF sprays don't always consistently deliver an even application. Men should look for SPF that is waterproof when possible, and reapply every two hours, especially if you're sweating or participating in water activities such as swimming.
How can men incorporate SPF into their summer skin care routine?
Many facial moisturizers today include SPF, including the Dove Men+Care Hydrate Face Lotion. I recommend men wear a broad-spectrum sunscreen with an SPF 30 or greater.
Should men use a different moisturizer during summer?
Men should aim to use a moisturizer every day along with SPF. Although men's skin is oilier and thicker than women's skin, it still needs to be moisturized on a regular basis. I often recommend lighter moisturizing serums and gels in the summer due to the increase in temperature.
What effects do swimming and other summer sports have on the skin?
Chlorine and salt can dry out skin and hair, which is why I recommend showering after swimming and then applying moisturizer on clean, dry skin. Excessive sweating from playing sports can also cause irritation or additional acne, which is why I recommend using a gentle cleanser, such as the Dove Men+Care Deep Clean Body Wash in the shower. The Dove Men+Care Deep Clean Body Wash features micro-moisture technology that maintains skin miniaturization.
What can men do to prevent the signs of aging when spending extra time in the sun?
In addition to using a sufficient amount of SPF, I recommend keeping skin covered with a hat or long-sleeve shirt when possible. Additionally, incorporating Dove Men+Care products into a guy's routine can help maintain skin hydration. The Dove Men+Care cleansing products are clinically proven to fight skin dryness better than regular men's shower gel. Additionally, the Dove Men+Care Body Bar is created with a unique one-quarter moisturizing cream system that preserves the skin's natural moisture barrier without irritation.
Can men get a healthy summer tan?
There is no such thing as a healthy tan. A tan is your skin's response to DNA damage caused by UV light. If you regularly use an SPF with 30 or higher, you can still get a tan without running the risk of sunburn or additional skin irritation. We know that the number one skin care concern for men is skin dryness, so continue to protect skin by keeping it moisturized and hydrated for overall optimal skin health.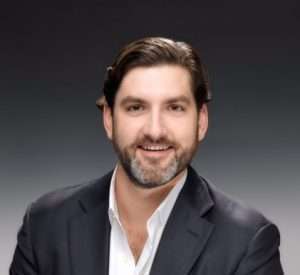 Our thanks to Dove Men+Care and Dr. Terrence Keaney for answering our questions! You can find Dove Men+Care products at drug stores across the nation. Don't forget to leave a comment below telling us what tip will help you the most this summer!