So you have a place to call your own after years of living with your family, then at college dorms, then sharing with roommates. It's an unparalleled feeling of freedom to have a space all to yourself, to use it as you please, and make it your own. While it's tempting to go the easy way and throw in a mattress, armchair, TV set, and call it a day, that's no way for a grown man to be living. As soon as you move in, start saving up and setting a budget for some essential items you should have. If you don't know what these could be, here are a few suggestions to help you out:
Coffee Maker
Even if you're not really a coffee enthusiast, everyone still needs that morning cup before work to wake them up for the day. It's a hassle to not only find the best nearby coffee shop to grab coffee before heading to work, but to make it there without being late for your shift! Forget about work, what if you have a certain overnight guest who wakes up to find no coffee in sight? If you want them to come back, get yourself a coffee maker, preferably without pods, to give you that strong, delicious black coffee taste.
Toolbox
A man without a toolbox is a man without any way or means to change the world around him as he pleases. You have to have a range of basic tools in the house in case you experience an emergency or have minor fixes that don't call for a handyman. So start planning your trip to the hardware store to get a box filled with a hammer, at least two types of screwdrivers, level pliers, and a sturdy box to keep it all together and easily accessible. Don't go over the top with unnecessary tools, but get enough to not have to call a professional just to hang a picture!
A Good Book Collection
No, those books you were assigned in high school and college and were forced to read don't count as a home book collection. You need to form your own collection of books that express your own taste and who are as an adult man. Not only will these books enrich your mind, but they will also have one hell of a decorative touch when they are stacked neatly on a bookshelf in your living room or aesthetically placed on the coffee table. Your guests will thank you for the entertainment whenever you leave them waiting around.
Quality Cooking Utensils
Most men living on their own or with roommates neglect the part where they actually stock the kitchen with the necessary utensils. Enough with those plastic plates, knives, and forks! Not only are you hurting the planet, but it's no way for an adult to be living. You need to make a list of kitchen cooking utensils like a set of knives including a chef's knife, paring knife, and serrated knife. You need to also have a decent non-stick frying pan or a cast-iron skillet to make yourself some eggs or french toast while having it easily cleaned up.
Beverage Cooler
There's nothing like coming home after a long day at work and running around completing errands to crack a refreshing cold beer. It's also the perfect beverage for a guys-night-in hanging out watching a game or playing a round of PlayStation. This is why your home has to have a good-quality beer fridge that is specially dedicated to storing your favorite beer or any other beverage. It's an ideal solution in the hot weather specifically with coolers having just the right temperature and humidity levels to keep your beer or wine cool and refreshing.
Glassware
Speaking of beverages, we know you could drink probably anything out of the container, but you really shouldn't. You need to have drink-appropriate glassware in your home, and no we don't mean that 'employee of the month' mug you got from your job years ago. You need to think about the possibility of having guests over and serving them beverages in appropriate glassware. A few classy wine glasses, beer pints, and other sets for water and soda will do the trick.
Comprehensive Shaving Kit
It should go without saying that you need to have a shaving and grooming kit at home at all times. However, just in case you think this is unnecessary if you're trying to grow your facial hair, we're here to remind you that it still is very crucial to have. It will definitely beat having to go to the barber every time there's a minor trim to be done. We personally think a traditional shaving kit with the whole shaving brush, cream, straight razor, and the works is a must-have for every man. Don't forget to also have a grooming kit with tweezers, nail clippers, trimmer, and spray.
Pots & Plants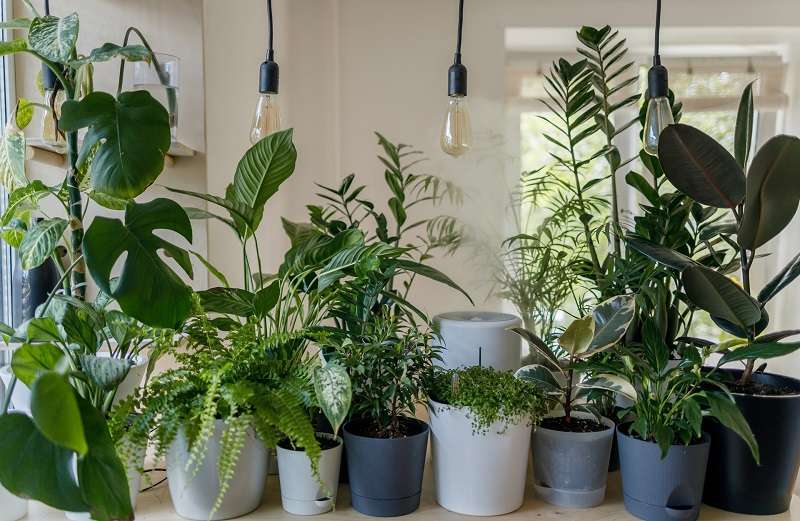 There's always this stereotype of houses where men live in dark, gloomy, and musty homes without any sign of life. This is sometimes true since most men don't really care for aesthetics and are more practical, only wanting a couch, tv set, and table to set down their beer. However, you're not in college anymore, so you need to add a bit of life to your home with a few pots and plants to bring in some oxygen and color into your space. You'll thank us when it also helps reduce your seasonal allergies or any respiratory complications.
There you have it, these are basically the main things every adult man living on his own should have. There are other variable items, of course, that depend on each person's personality and taste. While it's important to have these essentials at home, don't forget to still maintain your own preferable atmosphere that you feel most comfortable in. There's no point in getting caught up with what you should have that you end up not living the way you envisioned for yourself. It's all about mixing your comfort with the things that come with being an adult man living alone.