New York Fashion Week is underway as the style world perversely sets its sights on what we'll all be wearing in Autumn/Winter 2014 despite Spring/Summer not even being with us yet. After New York comes London, meaning by the end of February we'll have seen much of what the fashion world is going to throw our way over the next 12 months or so.
While any fashion event is truly a weeklong occasion, there are certain shows and demonstrations during the week that stand out above all others and attract a much larger audience. These are the shows that the assembled media as well as fashion industry insiders just love to attend and have to be seen at. They are also the "Holy Grail" for runway models looking to make a name for themselves. Walk a runway for a top name, and make a mark, and you could set yourself up for the rest of your career.
Here are some of the biggest shows set for New York Fashion Week over the coming days.
Libertine
Libertine by Johnson Hartig is one of those labels that should fit every fashion stereotype. You know what we mean. Fickle, here today and gone tomorrow, expensive fashions that take your money yet leave you looking unfashionable by the end of next week.
Vogue Daily — Johnson Hartig of Libertine.
The beauty of this label is that apart from the price, which you'd expect from a designer label, it goes against everything we think we know about the fashion industry. Ecological fashion should be a fad, but if it was it would have disappeared at the end of 2012. Here we are today, and it is still one of the biggest subsectors of the industry. Not many labels get it right. Libertine does. You can see the collection at Pavilion on February 11.
Michael Kors
When you think of the Michael Kors label, your first thoughts likely turn to stunning handbags, beautiful watches, and other accessories that could lift any look.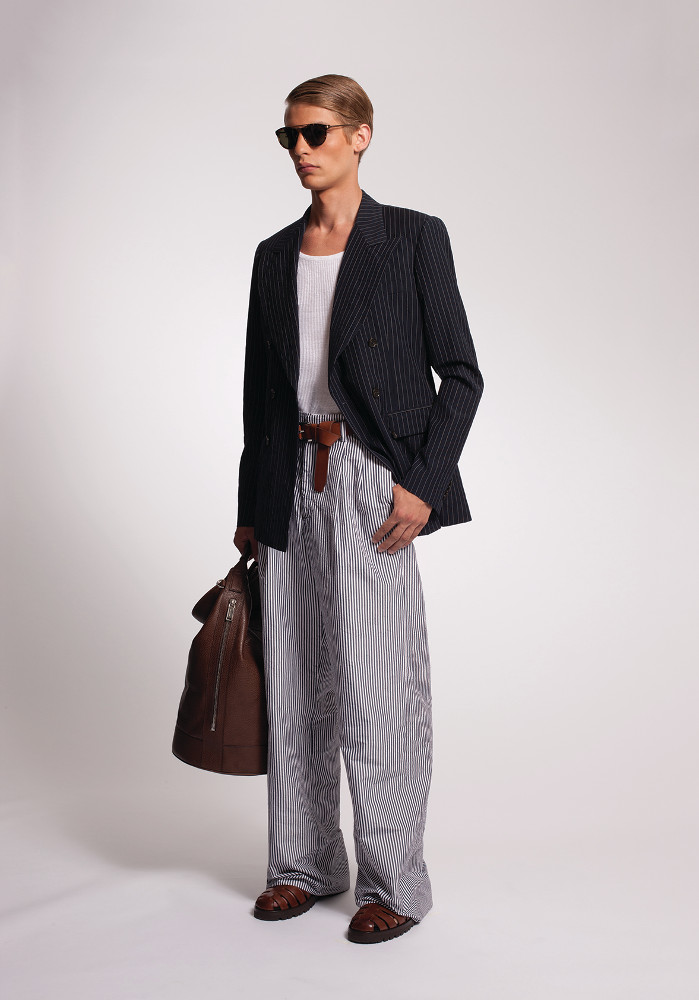 Michael Kors' collections are about much more than that, and if you love designer denims, dresses, tops, or any other apparel, it is a top label for you to fall in love with. While their main focus is women's fashion, you'll find some great pieces in their men's ranges, too, although it is not known how much of the catwalk show will highlight their men's collection for late 2014. You can check out Michael Kors' show at 50 Varick Street on February 12.
Ralph Lauren
At 560 Washington Street on February 13, the final day of New York Fashion Week, this is likely to be one of the most popular shows of the week. Ralph Lauren kicks off a great final day, and with Calvin Klein's latest collections due to feature elsewhere in New York immediately after this show, they are sure to be pulling out all the stops to give a great experience to all in attendance.
Ralph Lauren – Spring/Summer 2014 Menswear
You know with Ralph Lauren that the clothes are going to be great, so just turn up and enjoy yourself!
About the Author
David Bowen is a fashion writer who is interested in everything from designer labels to clothing wholesalers like All Stores Clothing. David lives in London and is looking forward to attending London Fashion Week later in February.