This is a sponsored conversation written by me on behalf of Panasonic. The opinions and text are all mine.
The summer is here, pool parties have started, trips to the beach are planned and sunbathing by the lake is scheduled in. However, before you start jumping into the pool and getting your chest out on the beach, your body will need some TLC, in particular personal grooming.
In the heat your body definitely needs more attention than usual and with that brings challenges. Male Standard is always looking for products and tools that we can recommend to our readers to use. This week we are delighted to try the Panasonic ER-GK60-S Men's Cordless Electric Body Trimmer, an electric body hair trimmer and groomer for men. We always think highly of Panasonic products and this is no different. Below is a list of features that make this a must-have this summer for your complete grooming needs.
Why do I need a Body Groomer?
Every body is different and the amount of hair differs between body parts, so it is important to have a grooming tool that can be used in all areas no matter the length of hair. Whether you need to trim your chest, remove hair under your arms or do some 'manscaping' in your groin area, a full body groomer is developed to do this, especially the Panasonic ER-GK60-S.
Whether you need to trim your chest, remove hair under your arms or do some 'manscaping' in your groin area, a full body groomer is developed to do this.
Design 
The round-edge blade tips allow gentle trimming, even in sensitive areas such as the groin and underarms. The blade was designed to minimize irritation that standard blades can give. Shaving your body with a razor will be a thing of the past once you try this precision tool.
Multiple Hair Length Options
This top-of-the-range product includes three attachments that make full-body trimming easy, precise and comfortable. The removable attachment heads allow for switching between lengths of the trim. The sizes are from 6 mm for a longer trim to 0.2mm for a short trim. The 0.2mm attachment is perfect for those sensitive areas on your body.
Having tried and tested the Panasonic ER-GK60-S we think this is the best on the market for the quality, design and overall value.
Easy to Hold and Use
We have used many different body groomers in the past, but nothing compares to the design and grip of the ER-GK60-S trimmer. The quality in build gives confidence using the trimmer at every angle, including those areas that require more precision.
Usage and Cleaning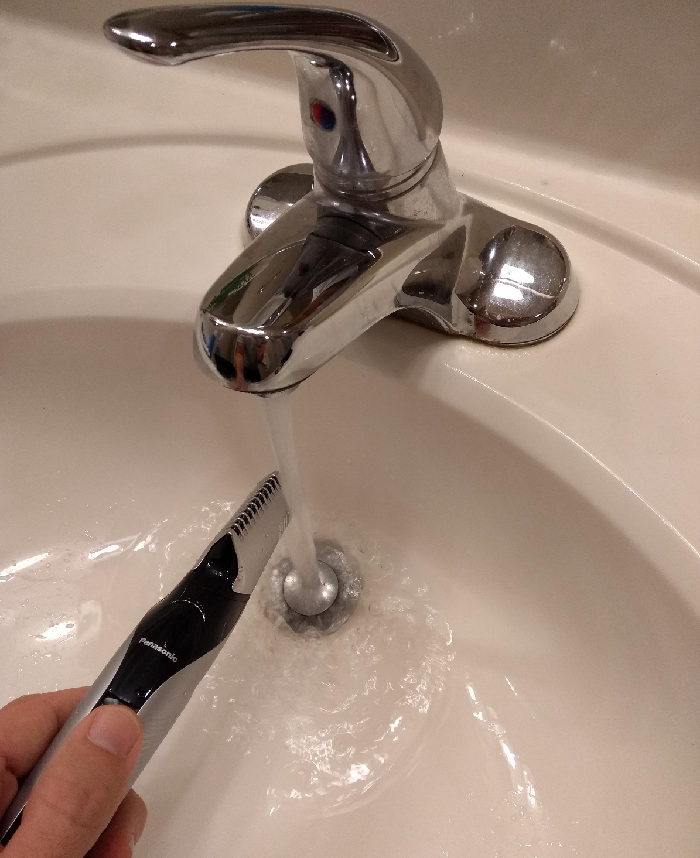 One of our favorite features of this groomer is that it can be fully used in the shower. Use alongside your preferred body soap to make it an easy experience. The trimmer can be fully immersed under water, used and then cleaned thoroughly without the worry of damage.
Trim Whilst on The Go
This trimmer is cordless and recharges quickly, so it can easily be used on the go. If you are like us and enjoy visiting the gym and facilities, such as a sauna and steam room, then this can be taken with you and used as part of your complete grooming routine.
Great Value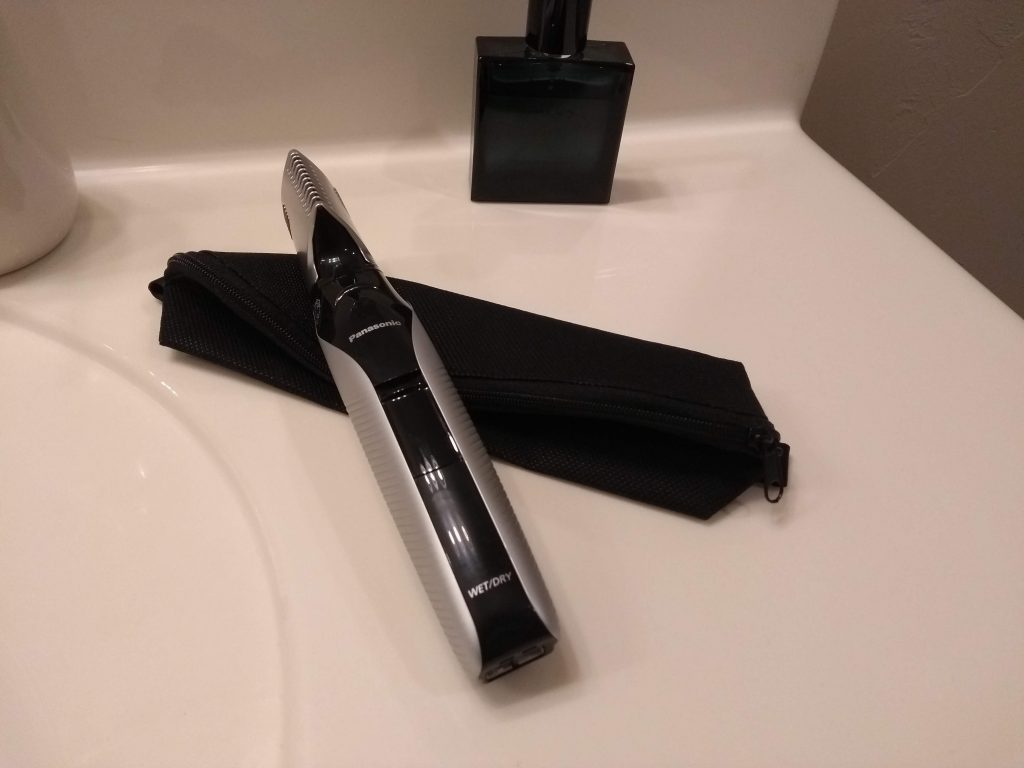 The value and features that the Panasonic ER-GK60-S offers makes it an amazing buy at just $69.99. Amazon offers same-day shipment of this trimmer, so what are you waiting for? Invest in your body grooming and take it to the next level. If you haven't created a grooming routine, then see our schedule below.
Creating a Grooming Routine
Creating a unique grooming routine isn't difficult or complicated and there's never a bad time to start. We believe every man should develop one and stick to the schedule. Here are some tips to make shaving a vital part in any grooming routine. There are so many ways to get that perfect shave, whether you use a straight blade, an electric razor, or a multi-blade. We recommend shaving in the direction in which your hair grows. While this might not give you the closest shave, it will be gentler on your skin and prevent razor burn. We also advise the use of shaving cream, and moisturizer is a must.
Waxing can not only be rough on your skin, but it also can be time consuming and painful. This is why we recommend the use of a full body groomer like the Panasonic ER-GK60-S. Not only is this great for trimming hair in the hard-to-reach areas it is also great at trimming sensitive areas and for manscaping.
Depending on how fast your hair grows will determine how often you need to shave and creating a grooming routine will help you figure out this timing. Here is a general timeline of a grooming routine you can follow to keep your hair, teeth, skin and overall look in top condition
Min Two Times per Day
Brush teeth
Floss
Mouthwash
Daily
Wash body + moisturize skin
Wash face + apply moisturizer or SPF (Sun Protection)
Hair styling or maintaining
Aftershave/Cologne
Two / Three Times per Week
Wash hair. This will depend on your hair type and how many times you work out or swim. During summer months try to wash and condition more.
Weekly
Trim nails
Shave/Manscape
Monthly
Get a haircut/beard trim
What is Manscaping?
The term "manscaping" is almost but not quite self-explanatory. The two words of 'Man' and 'landscaping' have been joined a way to refer to the grooming (or removal) of unwanted body hair on men, anywhere it may appear.
Overall Verdict
We at Male Standard believe it is essential that every man has a grooming schedule and own a full body groomer. Having tried and tested the Panasonic ER-GK60-S we think this is the best on the market for the build quality, design and overall value.
#ad #PanasonicGrooming @GroomedbyPanasonic