With Halloween just around the corner, Laphroaig Scotch is getting in the spirit with a brand new addition to the popular #OpinionsWelcome campaign. Featuring candid, real-life opinions of Laphroaig, the latest video asks Halloween party-goers a question many a Laphroaig fan has likely asked in their lifetime: is it a trick, or a treat?
The video offers humorous and 100 percent unscripted opinions on the most richly flavored of Scotch Whiskies, all with the spooktacular feel of Halloween. Reactions ranging from "dead leaves" to "it's like you liquified an ash tray" and "I would literally bathe in this" show that there's no one way to feel about Laphroaig, but, as one tester says, it gets "better and better with every sip."
You can view the full video here: Laphroaig: Trick or Treat?
Laphroaig has also created a cocktail to enjoy this Halloween and make the trick-or-treat choice yourself. Let your voice be heard by entering your opinion on Laphroaig – good or bad – on the #OpinionsWelcome microsite or on social media using the #OpinionsWelcome hashtag.
Laphroaig Trick or Treat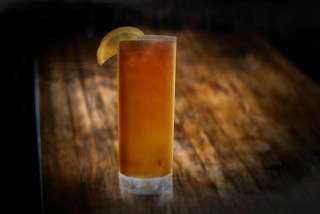 Ingredients
1 1/2 parts Laphroaig 10-Year-Old Single Malt Scotch Whisky
3 parts Apple Cider
1 part fresh Lemon Sour
Method
Build over ice in order. Garnish with a lemon wedge.