Have you ever looked at a friend's travel pictures and wondered just how they manage to do it? Or is the price of every holiday you try to book eye-wateringly sky-high? Then the following top tips should help you to travel like a pro and join the millions of other holidaymakers who made 24.9 million visits abroad last summer.
Top Tip: Travel outside of peak time.
If you can be flexible with when you are looking to travel, then you can bag some surprisingly good deals. By visiting destinations outside of the "peak season" you may also be lucky enough to experience things visiting in the peak would cause you to miss. Less crowds often equal more experiences.
Top Tip: Have a variety of destinations in mind.
Life's best moments usually happen unplanned and although everyone has their bucket list of places they want to visit, the world is a big place, and it is just waiting to be explored. Having a list of destinations rather than just searching for a specific one means there is more chance of you being able to get a deal and it might turn out better than you could imagine.
Top Tip: Take advantage of free-of-charge activities.
With a little bit of research, there will always be something to do free of charge. Whether that be a beautiful walking route, a free entry local museum or even just settling down in a picturesque location with a delightful book. Talking to the locals can be a good way to gain insight and means you don't need to spend a fortune to have fun.
Top Tip: Book short stays.
The perfect way to get more for your money is to book short stays. Opting to spend less time in each destination is budget friendly and affords you the opportunity to see more of the world without having to break the bank.
Top Tip: Be prepared.
Always have up-to-date travel insurance and a valid passport to ensure you meet the requirements of travel. A travel money card is also good to have so you do not need to worry about exchanging currency. This way if you unexpectantly come across a late deal all you'll need to do is pack!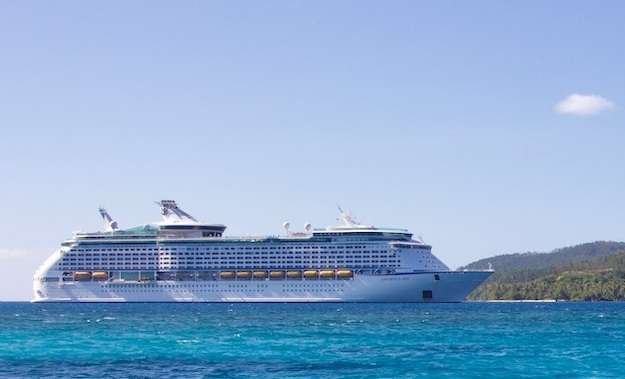 Where will be your next port of call?
Why not consider a cruise with Cunard cruises as your next travel adventure? With year-round crossings, travelling off-peak is no problem and with cruises sailing all over the world, there is more than a variety of choices when it comes to the destination. Dance classes, deck games, swimming pools and much more are included in the cruise price with a daily programme of activities delivered to your door meaning no day will ever be boring. If a travel card slips your mind in the excitement of getting away, then the onboard currency exchange at the Pursers Desk has got you covered carrying most currencies for the ports of call on your itinerary. Cruise durations start from just 2 nights for a round trip so you can get a taste for the sensation of sailing and start seeing the world without delay.