Small businesses are the backbone of the American economy. They create two out of every three new jobs in this country and account for more than half of all sales. And while many men choose to take the plunge and start their own business, they may find it difficult to come up with a unique business idea. Either they've heard of the same concepts over and over again, or they're intimidated by the idea of starting something entirely new, especially if they don't have the necessary resources.
Fortunately, there are plenty of small business ideas for men that can be implemented with minimal resources and cost. Here are some potentially lucrative ideas men can consider:
Home Repair Services
Another great business idea for men is offering home repair services. Homeowners are always in need of handymen they can trust, so this could be a very profitable venture. To get started, you'll need to create an experienced team of contractors and ensure everyone has the necessary licensing and insurance. You'll also need to invest in quality tools and equipment for your team.
If you plan on starting a business in the UK, be sure to familiarize yourself with the laws and regulations. The most important thing when starting your own business in the UK is to pick the right business structure for your particular business. This will determine the amount of taxes and legal responsibilities you have. You should also consider getting business insurance to protect yourself from potential risks.
Once you have everything in place, it's time to start marketing your services. Reach out to local homeowners or real estate agents and let them know you're available for home repair services. You should also create a quality website and optimize it for local SEO. Finally, focus on building relationships with your customers and providing excellent customer service to ensure they're satisfied with your work.
Barbershop
Starting a barbershop may seem like an old-fashioned concept, but it's a very lucrative business venture. Barbershops are experiencing a resurgence in popularity, as more and more men are looking for high-quality grooming services. If you're thinking of starting your barbershop, there are a few things you need to know
First, you'll need to find the right location. The best locations for barbershops are downtown areas or busy shopping districts. You should also consider how much competition you'll be facing. if there are already several barbershops in the area, you may want to reconsider your plans.
Next, you'll need to decide on your pricing strategy. Do you want to offer basic services at a low price point, or do you want to charge more for premium services? Many barbershops now offer more than just a haircut – from beard trims to massages, and even hot towel treatments, you can charge a premium for these services.
Finally, don't forget about marketing! Make sure you have an attractive website and social media presence that will draw in customers. You can also join local organizations and attend networking events to spread the word about your business.
Food Truck
Food trucks are one of the most popular small business ideas for men, thanks to their low startup costs and potential profitability. To get started, you'll need a food truck (or trailer) and all the necessary equipment, such as refrigeration units, grills, ovens, etc. Once you have your equipment in place, it's time to decide on your menu items and pricing strategy.
You should also think about what types of events you want to attend. Food trucks are a popular option at local festivals and events, so you should look for opportunities to participate in those. You can also reach out to local businesses and offer catering services.
Be sure to invest in a quality vehicle and signage to make your food truck stand out. Think about ways to differentiate your menu from other food trucks and emphasize the high-quality ingredients you use. Build your brand around your food truck and consider creating a loyalty program to encourage customers to come back.
Pet Grooming
Pet grooming is another great business idea for men. As more people become pet owners, the demand for pet grooming services increases dramatically. You'll need to invest in quality tools and materials, such as clippers, shavers, scissors, combs, brushes, shampoo, conditioner, and other supplies. And since you'll be dealing with animals, you may consider investing in safety equipment and training.
You should also look into acquiring the necessary certifications or licenses depending on your location. Many states require that pet groomers have specific certifications before they can operate their businesses. Furthermore, be sure to research local regulations regarding animals in your area.
Keep in mind that working with pets can be challenging, so make sure you hire experienced groomers who have a great rapport with animals. It is best to look for people who have experience in the field and are passionate about animal care. When it comes to location, look for places that have high foot traffic and are close to pet stores or veterinary offices.
Personal Training
Personal training is an excellent business idea for men. With the rise of health and wellness awareness, more people are looking to get fit and stay healthy. As a personal trainer, you'll be able to help them reach their fitness goals.
To get started, you'll need to obtain the necessary certifications and licenses for your state or country. You should also invest in quality equipment, such as weights, mats, exercise machines, etc. Additionally, consider taking additional courses related to nutrition or other areas of fitness that can broaden your knowledge base and add value to your services.
Depending on your location, you may consider offering in-person or virtual training sessions. If you plan on going in person, look for gyms or fitness centers that are willing to rent out space to personal trainers. You can also market your services online and create an online presence by creating a website or social media accounts. Don't forget to emphasize the value of your services and focus on building strong relationships with your clients. Create a referral system and offer discounts to loyal customers. With dedication and hard work, you'll be able to make a successful living as a personal trainer.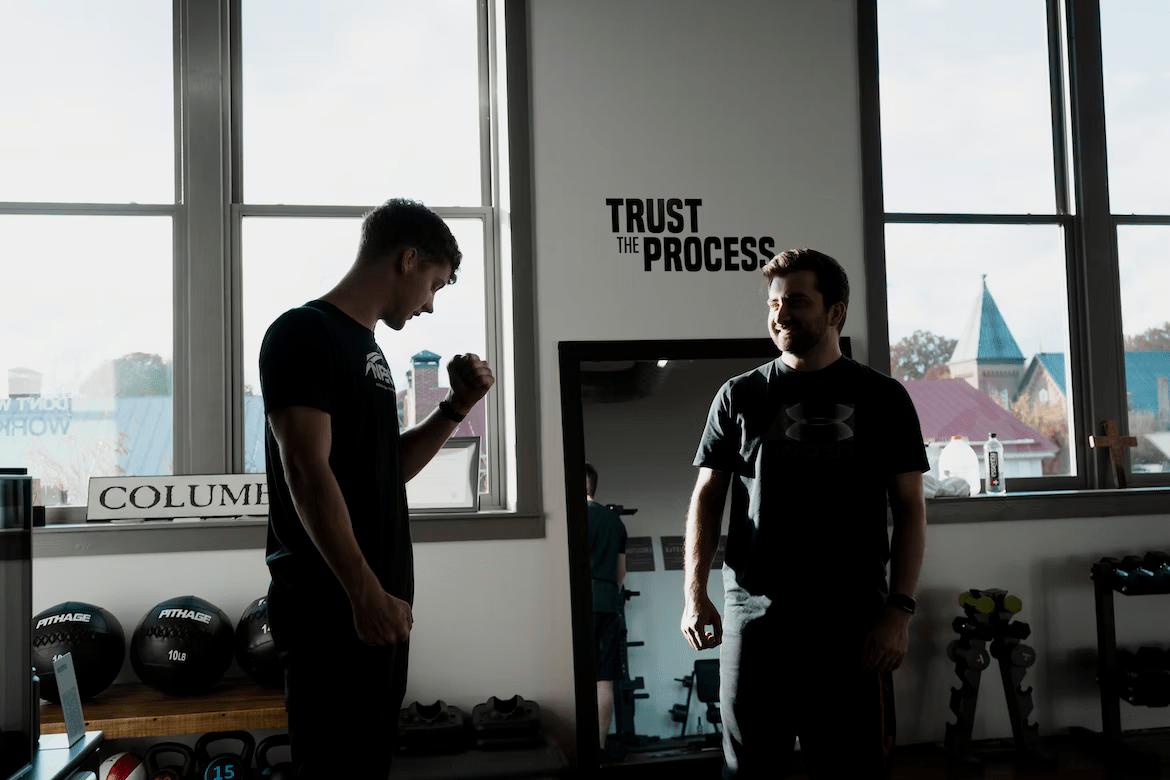 As you can see, there are plenty of business opportunities for men. While most of these require an initial investment, the rewards can far outweigh the costs in the long run. Be sure to take time to research and plan before starting your business venture. With the right combination of skills, knowledge, and dedication, you can have a successful career as a businessman.