From streetwear to dapper classics, Instagram is the ringmaster of the fashion circus. No longer content with off the rack outfits, guys are taking to Instagram to show of their latest custom wears, making it the playground of fashion inspiration. Think Instagram is just for chicks and lattes? Think again. You can find stellar style combos, new and emerging trends, and discover how other guys are wearing this seasons must haves with unique twists. These Instagram accounts are far from basic, and feature some of our fave brands and bloggers doing what they do best – curating the best in men's fashion, in a ways that relatable and often easy to achieve at home. They have a smattering of lifestyle, and other fun facets thrown in if you're not super into fashion stalking. Don't forget, you can follow Male Standard on Instagram @MaleStandard for behind-the-scenes action.
@gq
It comes as no surprise that as one of the biggest men's publications, GQ is rocking Instagram hard. However, their effortless style, mix of lifestyle, fashion, and gorgeous women keep us coming back for more. If you appreciate causal yet chic styles, GQ has something for you. Their accessories trends are always spot on and have that added must have factor – like their #watchwednesday, yo.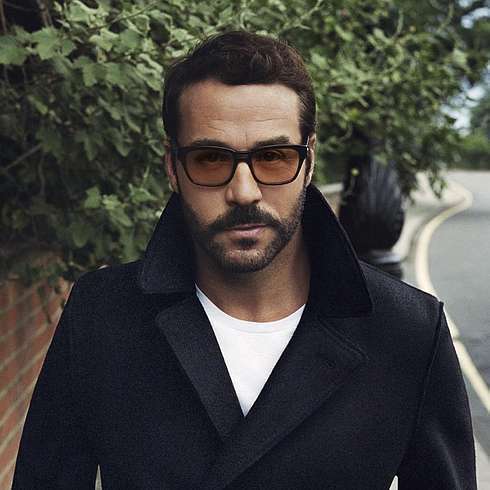 MRPORTER is another dapper stop on the Instagram bandwagon, and features classic dapper styles in monochrome and navy. Their images are as beautiful as their outfits, and they always add in historical facts and quotes that shed light on how a trend has evolved into modern wear. From legends such as Sinatra to Burrell, MRPORTER is worth following just for their unprecedented take on inspiring men throughout the ages.
@supremenewyork
Supreme New York does exactly what it says on the tin; this account is run from NYC, and features the best in luxe NYC street stylings. If you're ready to step up to Macklemore proportions, Supreme New York will give you exclusive insight into authentic street trends. We also dig their hats and shoes choices, as well as their videos take on the street for instant access to style. It's like having a private camera on the streets of NYC.
@jprstyling
JPR Styling is a fashion consultant in Houston, TX, with a soft spot for custom suits. With an every day is your runway vibe, JPR Styling shows guys how to get the dapper look with causal sophistication. There's a nice blend of colors, fabrics, and nothing is too fancy that most guys couldn't rock these styles. Ethic men especially should check this one out, as pastels and hot colors look amazing on darker skin tones, and we love everything they've got going on.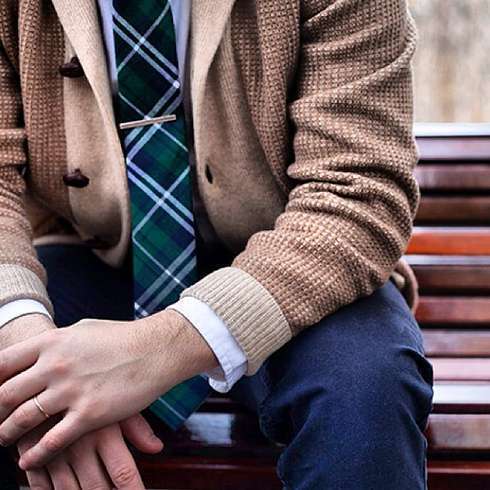 Nordstrom Men is another brand doing it big on Instagram. With curated picks on the latest products, it's easy to find what you're looking for, and how to pair those items via their #OOTD (outfit of the day). Seeing items together is a great way to get a feel for the total look as opposed to mixing and matching your own flavors and styles, especially if you're a newbie to the fashion world or just appreciate a quick fix. Why make fashion hard?
@tiniegram
Tinie Tempah might not seem like a fashion niche, but away from making music, his eye for fashion is evident on Instagram. Follow his day to day activities and find out what's he wearing where with his cross-the-board insights. From the gym to the club, Tinie Tempah has an outfit for every occasion. We appreciate his uniquely rad style, and ability to switch things up.
@ejsamson
EJ Samson is the GQ Digital Editor, so if you think his Instagram should be to die for, you'd be right. His on-point fashion picks, and lifestyle photos draw in tens of thousands of followers. Here you find EJ Samson less marketing, and more guy next door with his personal opinions welcome. Find out how the other half live with this exclusive behind the scenes access pass.
8.

 @hypebeast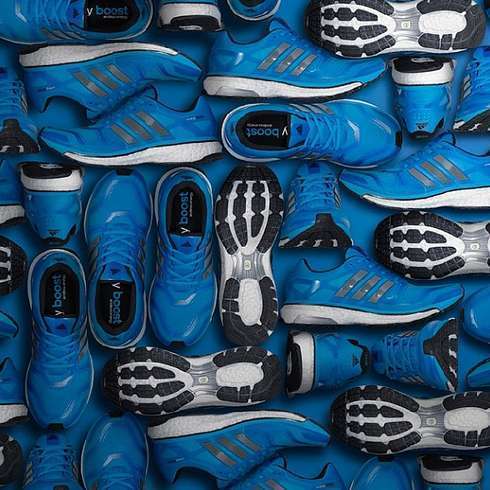 HYPEBEAST was one of the reasons we even joined Instagram, and they have yet to disappoint. They own the urban fashion realm with their hybrid branding and street, surf, skate styles that work into everyday fashion. HYPEBEAST is the place to be for the latest news on kicks, what rappers are wearing, and how to get the same looks at home on the fly. If you listen to @WizKhalifa, this is where you wanna be.
9.

 @hodinkee

@hodinkee

If you never follow another watch on Instagram, hodinkee makes it all right. Featuring all the best men's watches in the history of ever, you will fall in love with their amazing photography and sharp styles. hodinkee has every style you can imagine from futuristic wrist watches, to timeless pocket watches and everything inbetween (cufflink watches? yes please!). We could scroll forever.
10.

 @outfitgrid

@outfitgrid

If seeing outfits paired together is your thing, and let's face it, it should be, then outfitgrid is where you wanna land. outfitgrid specializes in pairing accessories and outfits, including shoes, wallets, watches, and other charms, into one visual that gives you the look and feel you want to achieve. There's dapper, streetwear and seasonal picks that makes this one to follow. Plus, they don't muddy it up with lifestyle images – this is just for fashionable gents.

Did we miss your Instabuddy? Leave a comment below & let Male Standard know who to follow!