Winter's coming which can only mean one thing – yep you got it, it's time to start digging out those jumpers and comfy joggers, and relegating your board shorts to the back of the wardrobe. Winter fashion can be a difficult one to pull off. After all, no self-respecting man wants to look like his mother dressed him. So how are you meant to pull off trendy winter styles without looking like a trussed up turkey? Read this guide on the dos and don'ts of winter fashion and join the winter woolies mafia this year. Let's start with the positives. See below for tips on what you should be wearing this winter.
Do Choose a Classic Beanie
With so many winter hats to choose form, it's no wonder that many men make the mistake for the knitted with pom-poms on top variety. This style is warm, cosy and brightly coloured – perfect for winter, right? Well, unfortunately lads, that's where you're wrong. These style hats are seriously unstylish on so many levels. Instead, choose a classic and simple style like this 'Night Light' Beanie from The North Face.
Available at Nordstrom for $30.
Do Wear a Genuine Leather Jacket
Leather jackets have always been a fashion yes, and this year, they've made a huge comeback. One thing you should bear in mind, however, is to avoid fake leather. It looks and feels cheap. Genuine leather on the other hand smells divine, especially against a spicy musk aftershave, and will keep you warm when teamed with cotton layers underneath. Keep it classic with this Boston Harbor Leather Bomber Jacket.
Do Add Color With a Scarf
You may not consider wearing a scarf manly, but actually, it is the epitome of the true English gent. You'll find that the majority of clothes for men come in basic, neutral colours. Add a pop of colour or a bold pattern with a scarf this winter. It'll show off your sense of style and prove that you're not afraid to stand out from the rest of the grey scarf wearing males out there. Try this Glenn Lossie Lambswool Tartan Scarf.
Don't Wear Slipper Boots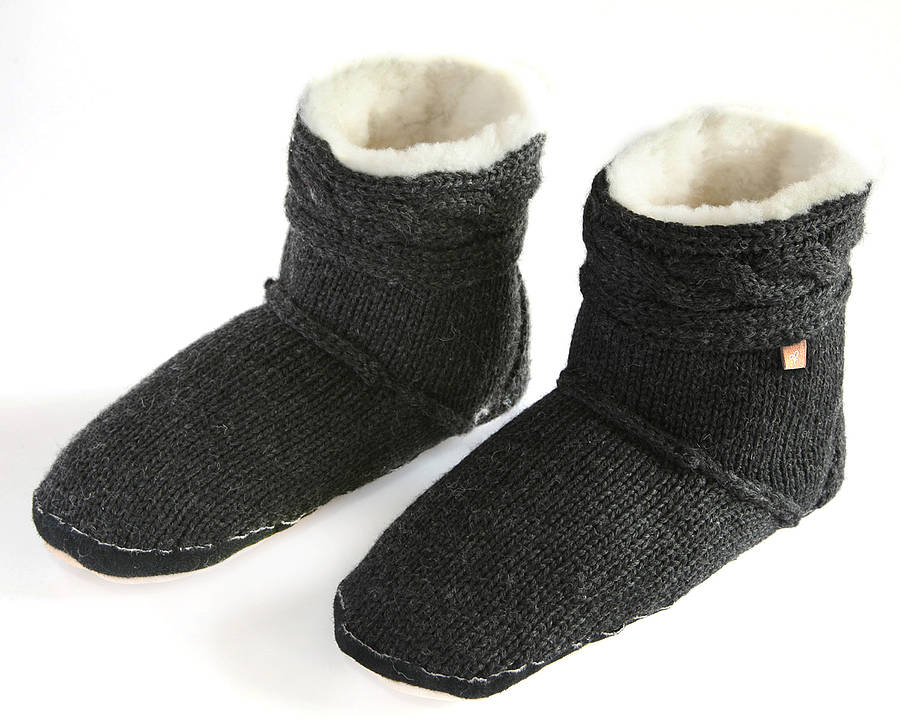 Women judge men by their shoes, fact. While it's okay for women to go stomping around in cosy, fur lined boots, this is definitely not the look any modern man should be going for. I'm all for the metrosexual look, but women's boot styles are an absolute no-go area. So what should you wear instead? Chunky, tough man boot styles are acceptable and will be more than appropriate for stomping through the slippery snow covered streets this winter.
Don't Wear Bulky Clothing
So the odd comedy Christmas jumper worn underneath your jacket is fine now and again. However, you should try not to make a habit of wearing very bulky clothing. While it works well to keep you warm in the arctic temperatures, it does nothing for your frame, making you look like a lumpy bumpy monster. There is a simpler way to stay warm this winter, without compromising on style. You should forgo the bulk in favour of wearing layered clothing. That way, it's easy enough to add or remove a layer depending on how warm you are. So this winter, make it your mission to join the winter woollies mafia and leave all traces of knitted hats behind.
About the Author
Johan Kemp is a freelance blogger and Men's Lifestyle writer currently working in conjunction with Brave Soul, the men's designer specialists.