KYTE & KEY, LLC, which specializes in creating intelligent, digital accessories that camouflage themselves, announce their first collection of products. Inspired by Benjamin Franklin's legendary electrical experiment, Kyte & Key was formed out of a necessity to provide a clutter-free convenience to the active consumer's digital lifestyle. Launching for the Holiday 2013 season is The Cabelet™, a wearable data/charging solution housed within a bracelet and specifically created for Lighting and Micro USB devices.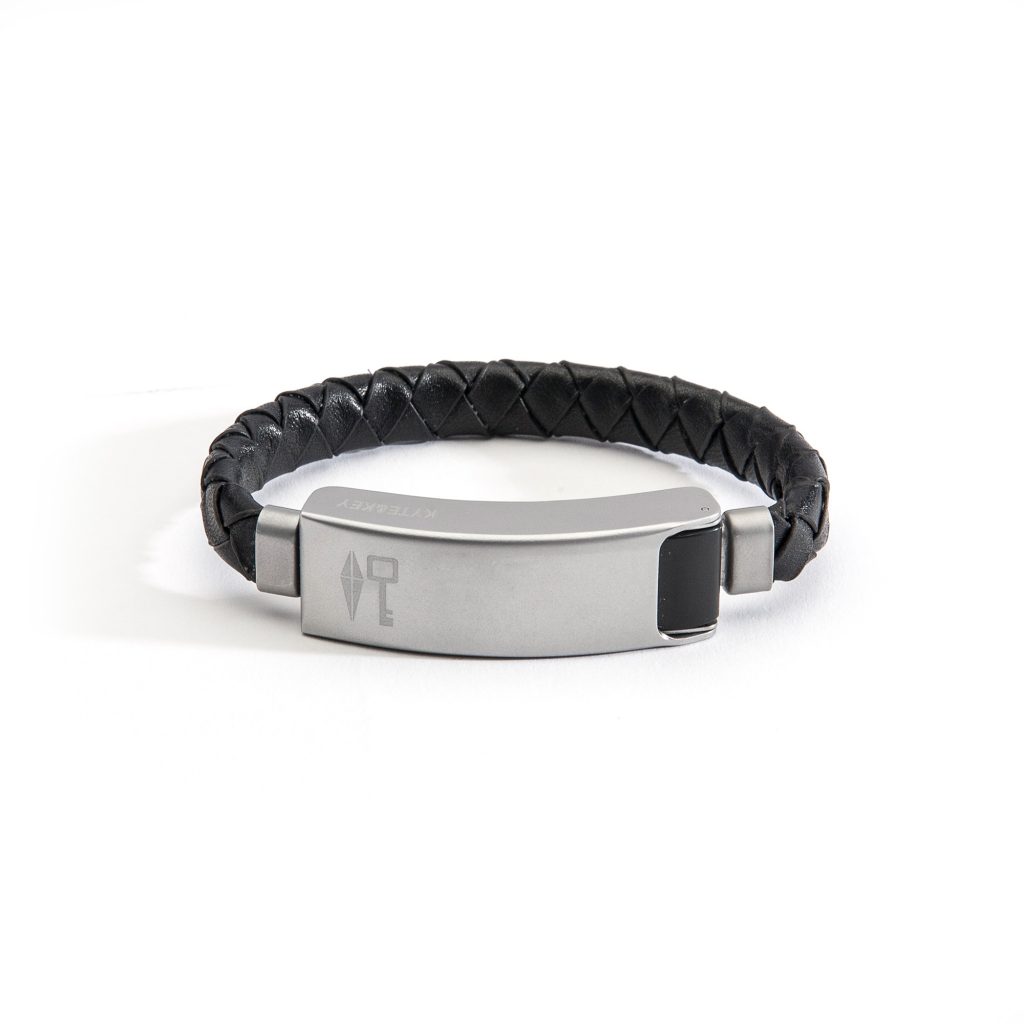 Many consumers have been in a common situation of being without a charging cable and with iPhone's recent switch from 30-pin to Lightning, many early adopters were left without a robust stock of community cables to select from. Dedicated to solving those problems, Kyte & Key created The Cabelet™, providing changeability while on the go without excess cables to carry. Integrating street wear and luxe materials with high tech, the USB-to-Lightning and USB-to-Micro cables are cleverly concealed in colorful braided or perforated leather, offering consumers a fashion-forward alternative to the standard power cable. When not in use, The Cabelet™ can simply be securely fastened with a sturdy stainless steel clasp and worn around the wrist for future use.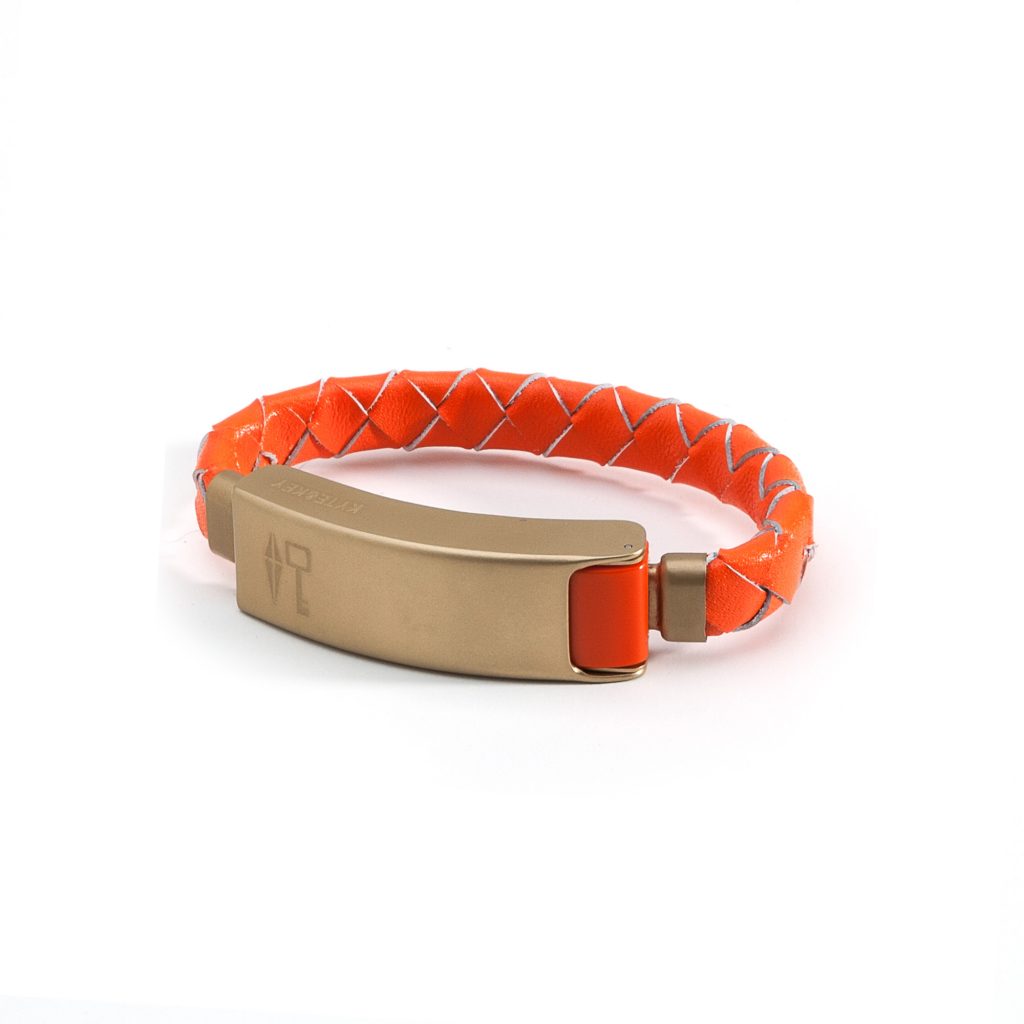 "Being fans of jewelry and cool bracelets, we aimed to merge the two items into one powerful product: a wearable power cabelet™," says Antonio Bertone, Founder of Kyte & Key. "We camouflage digital peripherals into objects that we know people will love to be seen wearing."
Photo Credit: Kyte & Key
"The Wheat Group, Inc. is thrilled to partner with Antonio Bertone on such a transformational project," says Chad Grismer, CEO of The Wheat Group, Inc." The space where technology intersects with lifestyle is one that has yet to be realized on a commercial level. Kyte & Key celebrates the fact that personal consumer electronic devices are no longer singular-purposed devices, but rather lifestyle necessities. Building simple, cool-to-wear products will soon change the way we look at connecting and charging ourdevices."
Photo Credit: Kyte & Key
Kyte & Key will hit stores November 2013, starting at a suggested retail price of $69.99. Three size options are available: Small, Medium and Large with nylon and silicone styles being introduced in2014.
ABOUT THE WHEAT GROUP, INC.
For more than 20 years, The Wheat Group, Inc. has been fostering accessory excellence. Based in San Diego, California, The Wheat Group, Inc. is a privately held, full-service accessory company that specializes in design, development, manufacturing, sales and distribution of accessories. Some product categories include backpacks, handbags, headwear, luggage, sports equipment, audio products, consumer electronic accessories and many more. While the company has a rich heritage in licensing (with a history of over 20 brands) The Wheat Group, Inc. currently executes all aspects of the accessory business for Cobra-Puma Golf, Skullcandy and Hurley, as well as owns The Focused Space brand.
ABOUT ANTONIO BERTONE, KYTE & KEY FOUNDER
Antonio Bertone is a 20-year marketing veteran that has branded and elevated the profile of global lifestyle brand, Puma, and is currently working to re-invent how we think about incorporating technology devices into lifestyle objects. Bertone's creative talent, influence and ability to understand the challenging needs of today's consumer have been fundamental to the development of the Kyte & Key brand. Before founding Kyte & Key, Bertone held the position of Chief Marketing Officer for Puma SE. Bertone's formative years were spent at Puma as a youth marketing consultant. After six months, he was brought on full-time as part of North American product and marketing departments. In just three years at the age of 26, Bertone was promoted to Global Director of Brand Management overseeing worldwide advertising, brand strategy and special projects.
The Cabelet is also available at store.apple.com here.