We often think of bachelor parties as being a one night affair with the end of our singlehood, but what if it could be so much more than drunken shenanigans and bumping fists with your bros? At Male Standard, we teamed with Men's Health to investigate the ultimate bachelor bucket list destination that enabled men to go into marriage with a firm sense of self-confidence. Consider this your pilgrim into love, a place that can rally the troops while giving you a competitive edge on how to share the rest of your life with the person of your dreams!
The Ultimate Bachelor Bucket List Destination
While an unlikely candidate, Dharavi, a small but sprawling slum outside of Mumbai in India, is the perfect location to take your brothers or go it alone on a once in a lifetime sabbatical. This insanely beautiful but struggling region offers many life lessons and opportunities to learn more about the married man you'll be; the one you might be questioning right about now.
Find out below the three life lessons Dharavi has to offer, before hopping on a plane to Vegas:
1. Slumdog Millionaire
While you might think that doubling your income with a spouse will ease your financial woes, research suggests that monetary concerns are the biggest contributing factor to divorce. Dharavi is one of the largest slums in the world but is also a bustling mecca for entrepreneurial spirit and change in the economic landscape. Here you will appreciate the poverty line not as a burden, but as an opportunity to shine. Learn how to live in harmony without financial imposition, and watch how this incredible city is quickly converting to a leader in the Eastern world. Use these skills back home in the real world to prevent marital problems.
2. Arranging Happiness
The Ultimate Bachelor Bucket List Destination
India is famous for arranged marriages, but many critics overlook the pre-marital boot camp that comes with creating true harmony. While you may love your partner dearly, can you love their family or their bad habits? In Dharavi, generations of families live together in close confinement for their entire lives. When two people wed, they're saying much more than I do. They're committing to communicating with often tens of people at any one time in a way that brings about mutual happiness. Take the opportunity to humble yourself and ask for advice. What you'll discover here will transform your outlook on marriage for life.
3. Overcoming the Odds
While it's well known that one in three marriages typically end on a sour note, it doesn't have to be this way. The people of Dharavi understand how to overcome obstacles in their path, and face annual floods that threaten both their crops and their lives. Perseverance is a powerful skill to bring to any relationship, but learning how to calm the flood waters takes on a more practical application in Dharavi. Instead, use this time to take a scenic train ride across Mumbai, India, and count your blessings that your future offers bright blue skies and smooth sailing. Embrace the hustle and bustle of train live, and live in your moment. Soon you'll be sharing your life with someone else!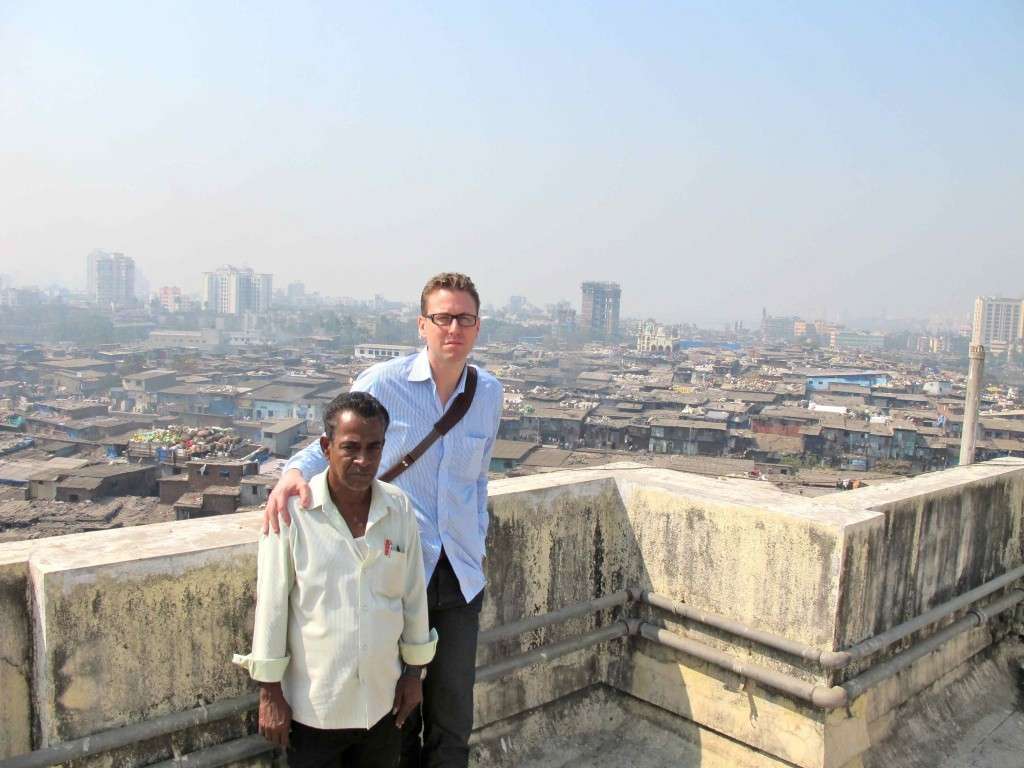 And above all, count your blessings. The fact that your partner said yes means that you're already one step ahead. All you have to do now is keep your head up and your ambition strong. Life will no doubt throw many challenges your way, but with this trip in the back of your mind, we know you'll find a way to endure, overcome, and succeed every challenge life can throw your way!
Leave a comment below and let Male Standard know where you plan to or held your bachelor party!