To help men get #BODYREADY just in time to lose their shirts and bare their chests for summer, Gillette BODY has teamed up with three BODY athlete ambassadors to share tips and tricks for achieving peak performance: internationally-renowned skateboarder Ryan Sheckler, multiple world champions and Olympic gold medalist in beach volleyball Phil Dalhausser, and CrossFit champ Jason Khalipa. In addition, lucky consumers could have an opportunity to participate in an ultimate #BODYREADY personal training day with each athlete.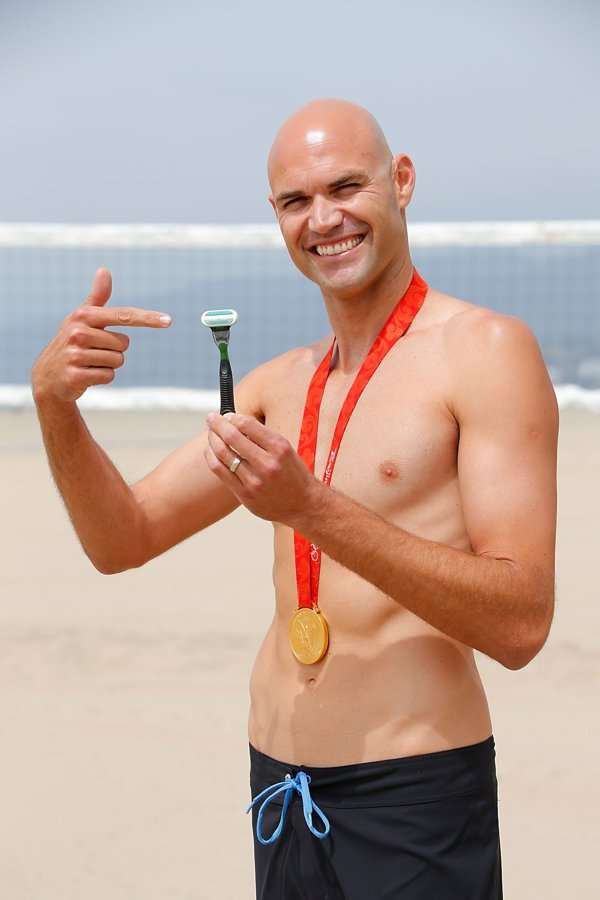 There is no doubt that when it comes to sports and summer body prep, achieving peak performance is all in the little details. This is why body shaving is a key part of many athletes' preparation routines as it eliminates resistance, improves performance, and helps them look and feel their best. As summer approaches and men start going shirtless to participate in sports or outdoor activities, they need a razor that's tough enough to tackle their body hair – Gillette BODY, the brand's first razor built for the male terrain.
Ryan, Jason and Phil, in partnership with Gillette, are inviting guys to submit their top #BODYREADY tip for summer. Fans can post their best training, fitness or health tip using the #BODYREADY hashtag across Facebook, Twitter, and Instagram. For each athlete, a local consumer could then have the opportunity to participate in a personalized "day in the life" training experience and fitness and a nutrition crash course with Ryan, Jason or Phil.
"With summer around the corner, it's all about working out, training, and getting fit," said professional skateboarder and BODY ambassador Ryan Sheckler. "The opportunity to partner with Gillette BODY and potentially having a fan hang out and train with me is really exciting."
"Gillette has applied more than 100 years of shaving expertise to design its first razor created for the male terrain," said Aaron Paas, Gillette North America brand manager. "And with shirtless season just around the corner, Gillette BODY is a great finishing touch as men prep and get body ready for summer."
Gillette Body Razor for Men
Gillette BODY helps men tackle their body hair with precision, accuracy, and ease. A unique series of Gillette technologies and features help the razor glide comfortably overall body contours:
Rounded Head for increased maneuverability and total body comfort, adapting to body contours and allowing the razor to move through even the tightest spaces.
3 Lubricating Strips providing outstanding glide for incredible comfort, no matter the region.
Ergonomic Anti-Slip Grip for exceptional control, even in the shower, because the last thing you want to do when body shaving is lose control of the razor.
3 Floating Blades for a close, comfortable shave on some of the most important areas of a man's body.
Forward Pivoting Head that easily adapts to body contours.
Gillette BODY razors are available at food, drug and mass merchandise stores in the United States for a suggested retail price of $7.99. Gillette BODY's performance is enhanced by its two complementary products – Gillette BODY Gel and Gillette BODY Wash.
For more information and the latest news on Gillette, visit http://www.gillette.com/.