No fighting force in the world has generated greater mystique than the British Army's Brigade of Ghurkas. Such is their ferocity and daring in combat that fact and myth have become inseparable. It is said that Winston Churchill thought them the most effective fighters in Britain's ranks. Field Marshall Sam Manekshaw once famously stated, "If a man is not afraid of dying, he is either lying or is a Ghurka."
Their indomitable spirit is legendary. During World War II they snuck through enemy lines at night, only to cut the shoelaces of sleeping enemy troops with their trademark kukri knives for sport. Whispers of Ghurka tactics struck fear into the heart of Axis soldiers. During the last days of the Falkland War rumors of a Ghurka-led invasion sent Argentine defenders into panic.
Professor Sir Ralph Lilley Turner, MC, who served with the 3rd Queen Alexandra's own Ghurka Rifles in the First World War called them "stubborn and indomitable." Of their valiant effort at Gallipoli, he wrote:
"Uncomplaining you endure hunger and thirst and wounds; and at the last your unwavering lines disappear into the smoke and wrath of battle. Bravest of the brave, most generous of the generous, never had country more faithful friends than you."
Difficult conditions have been a part of every Ghurka mission since the beginning, yet the Ghurkas met each challenge cheerfully, with determination, grace, and singleness of purpose. Though our modern lives present considerably less danger, we honor our namesake regiment by striving to uphold the values of commitment, loyalty, and integrity in the manufacturing of fine leather gear for the modern adventurer.
The Ghurka Leather & Suede Pouch Collection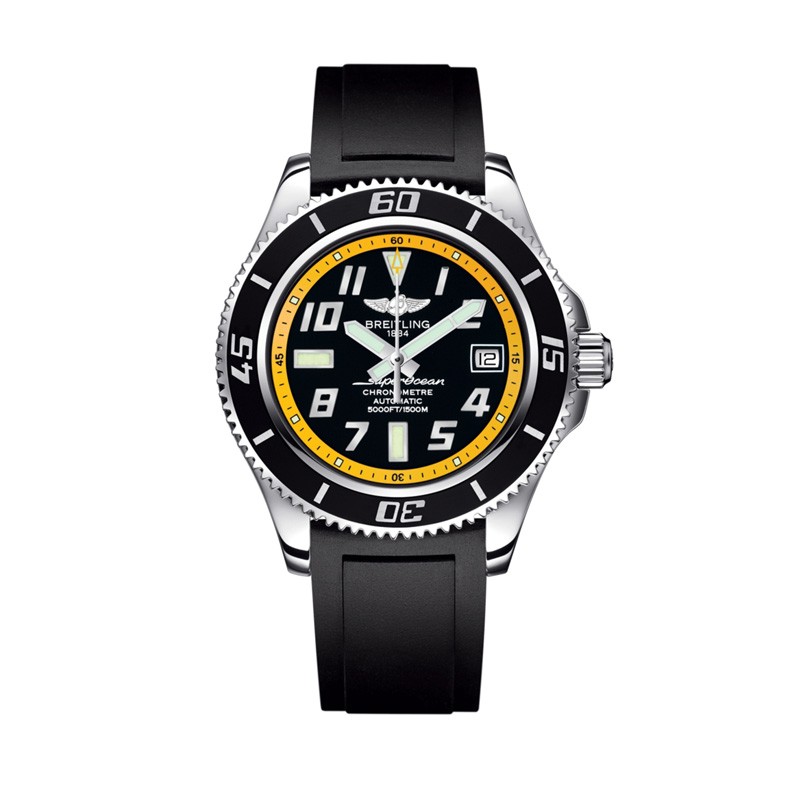 At Ghurka we've designed impeccable leather pouches and valet trays with convenience of travel in mind.  Crafted from durable materials, these leather accessories are both sophisticated and functional.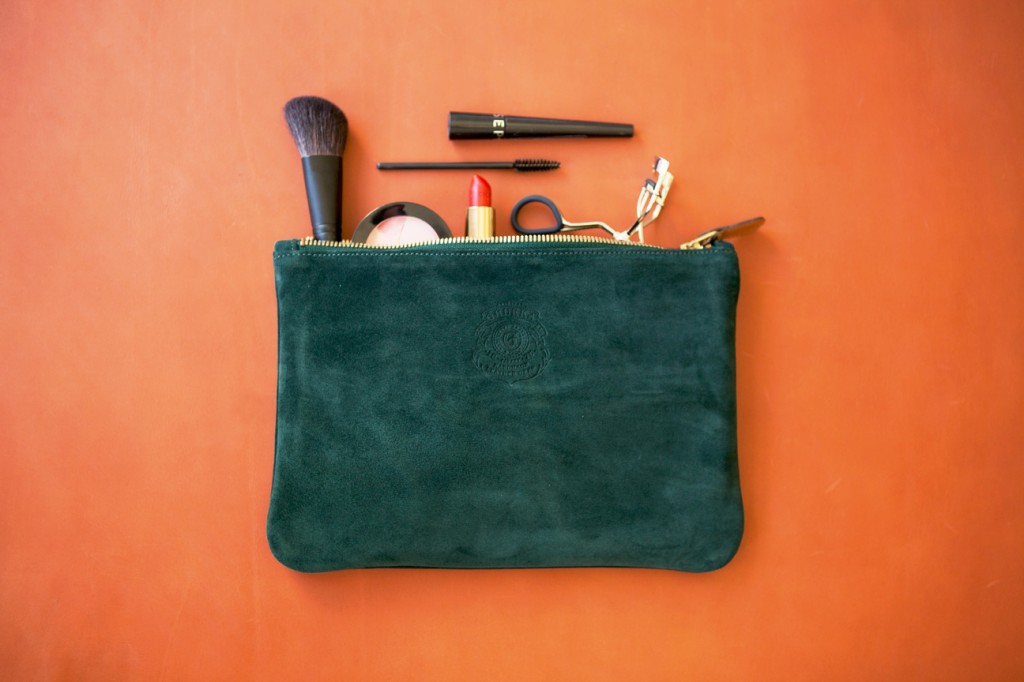 Keep your personal accessories organized day-to-day and port-to-port with Ghurka's collection of zippered travel pouches. Their flat pack design accommodates toiletries, jewelry, documents, and small electronics. Lined in our Ghurka green twill, the Small Pouch No. 63 comes in rich Viridian Green Suede. It's truly an indispensable accessory for the discerning traveler.
Classic meets contemporary with Ghurka computer and iPad cases. 
Made with luxurious leather and fine fabrics, these accessories are ideal for
those who seek timeless elegance, tailored details, and unsurpassed quality. 
Traveling in style is about more than just your luggage.
The Ghurka collection of dopp kits and travel kits offers the perfect complement 
to our wheeled luggage and carry-on bags. Versatile and spacious, 
these travel accessories are crafted from fine leather and fabrics. 
Our best-selling leather wallets incorporate classic details like reinforced stitching and 
hand-turned corners. The Ghurka wallet collection includes traditional bifold wallets, 
along with money clip wallets, credit card holders, and passport holders.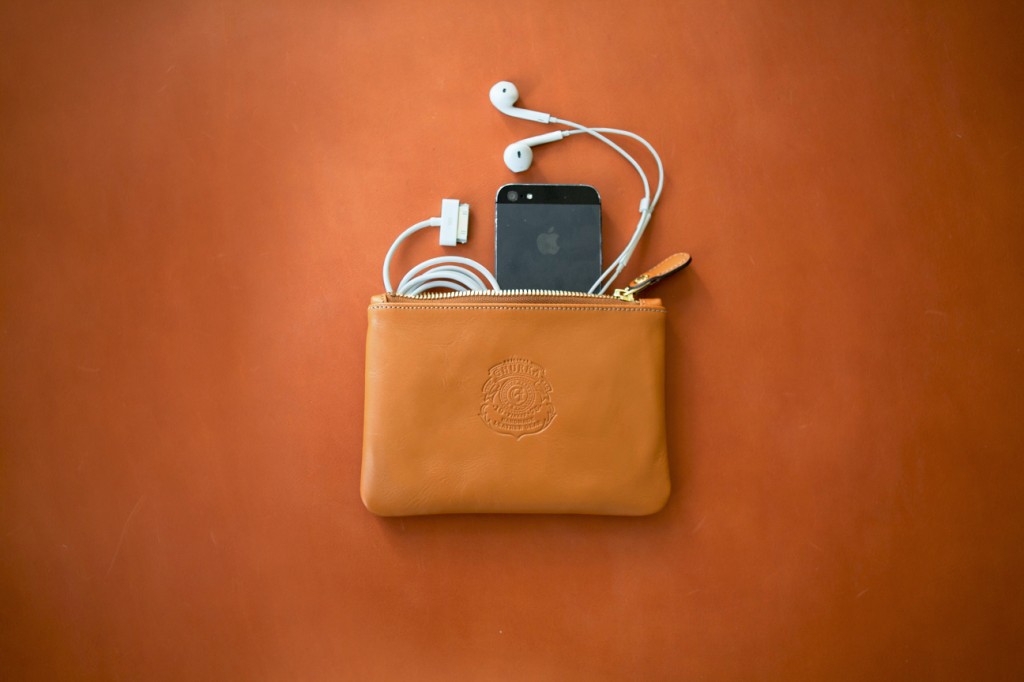 Keep your personal accessories organized day-to-day and port-to-purt with our collection of zippered travel pouches. Whether stored in your luggage, briefcase, or handbag, there's a Ghurka pouch for all your needs. This medium leather pouch features a flat-pack design, making it ideal for jewelry, toiletries, or small electronics. The Medium Pouch No. 64 is crafted from vintage chestnut leather, ideal for the sophisticated and elegant traveler.
About Ghurka
Ghurka leather bags and accessories are handmade by master artisans committed to a tradition of superior craftsmanship, superb functionality and timeless American style. Everything that bears the Ghurka mark is designed and built to provide a lifetime of use and enjoyment.
Our name comes from the Ghurka soldiers of the Himalayas who since the days of the British Raj have been known throughout the world for their bravery, loyalty, and cheerful indifference to all difficulty. Our story begins at an antiquities auction in the early 1970s where our company's founder Marley Hodgson, fueled by his love of history and leather craft, bid on campaign gear made for a Ghurka regimental officer stationed in India during the early 1900s. Inspired by the rugged elegance and workmanship of the 75-year-old leather, Marley made his first Ghurka bag, a leather knapsack, for his young son. It is still used daily by his granddaughter.
Today, through our flagship stores at 781 Fifth Avenue and 65 Prince Street in New York, as well as select retailers around the world, Ghurka continues to cater to what Marley called the "quiet confidence and adventurous spirit" of our clients. Our assortment of iconic designs and new classics are individually numbered and registered, making each Ghurka bag unique.
Perhaps what best defines a Ghurka bag is its ability to operate in all worlds equally and admirably: From East to West, from city to country. A Ghurka bag is as international as it is American, as cosmopolitan as it is local, as rooted in history as it is constantly changing. Every new scratch is indicative of a past adventure and anticipates the next journey.
For more info, please visit http://www.ghurka.com/