We've discussed how to style thinning hair before, and for good reason. Some dudes just don't know what to do with their thinning hair.  I get it, when you're used to styling a full head of hair you use a certain amount of product and it makes sense to keep using that amount forever. But when your hair starts thinning, too much product causes separation to your strands making hair clump together and look stringy and thin. So you are going to need to cut back on the hair goo. You may also need to switch up the type of product you are using.  Greasy and shiny products pronounce your thinning locks for the world to see. So what type of product should you pick? This is where I come in.
American Crew Boost Powder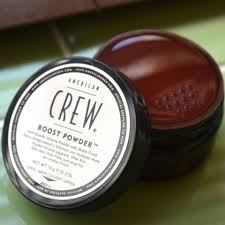 Boost Powder is quite possibly my most favorite of all the products out there for thinning hair.  This matte finish product will give hair lift and thickness while adding a little grit for texture. It's weightless so it won't flatten your hair or cause any separation. To apply, just tap the puck a few times throughout your hair making sure it gets to the root. It's pretty much like sprinkling salt on food. Then ruffle your hair with your fingers and put it into place. You don't need to use too much, it has a surprisingly flexible hold that will last all day.
Get a price on American Crew Boost Powder
Nioxin Volumizing Reflectives Root Lifter
This product is great, especially when used with the Nioxin three part hair regrowth system. It provides support and hold exactly where you want it, at the root. It is alcohol and PVP free so it won't dry out hair or damage your scalp. To use this product, towel dry your hair, spray the Root Lifter on your roots then blow dry and voila! Your hair will look instantly thicker.
Get a price on Nioxin Volumizing Reflectives Root Lifter
American Crew Light Hold Texture Lotion
Our #1 Choice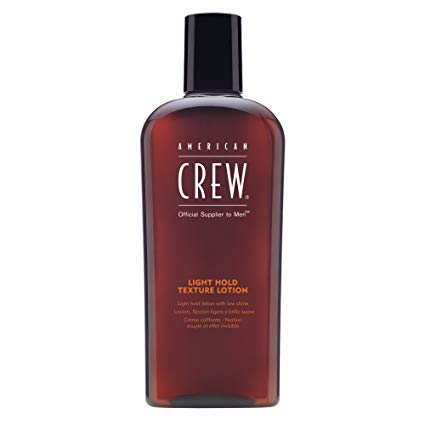 Obviously, American Crew is my favorite line for men's hair because it is AWESOME. This low-shine product provides light control for fine or thin hair, resulting in a natural yet defined look. Light Hold Texture Lotion is made with natural extracts like ginseng to make hair appear thicker. This is the product of choice for men who want light control in their hair without using a lot of product. Apply this product to towel dried hair. Then you can either blow your hair dry or let it air dry. If you need extra thickness, apply a little more lotion once the hair is dry.
Get a price on American Crew Light Hold Texture Lotion