The midnight sun has set on internationally acclaimed, Iceland Airwaves 2013, one of the biggest indie music festivals in the world, and festival goers are fondly recalling their favorite experiences – from the music festival that electrified the entire city to some seriously good cocktails made by festival sponsor Reyka Vodka. This year's unofficial stars: the members of Caveman, who unlike the rest of the festival's line-up were handpicked by Reyka due to their independent spirit inspiring the brand. The band was seemingly omnipresent throughout Reykjavik, playing their official shows at the Art Museum and Bar 11, and popping up guerrilla-style at Kvosin, festival epicenter Kex, and for a surprise concert in an Icelandic cave! Furthermore, Caveman and two super-fans, were hand-selected by Reyka and Airwaves to land this trip of a lifetime and to see the homeland of this small-batch craft vodka.
Caveman played at five sold-out shows at the Iceland Airwaves festival last weekend in Iceland. Pictured here relaxing at the Blue Lagoon enjoying Reyka Vodka drinks in their downtime.
Caveman pays homage to Iceland's only craft vodka and Iceland Airwaves festival sponsor, Reyka Vodka, by the giant glacier stationed outside the festival HQ in Reykjavik.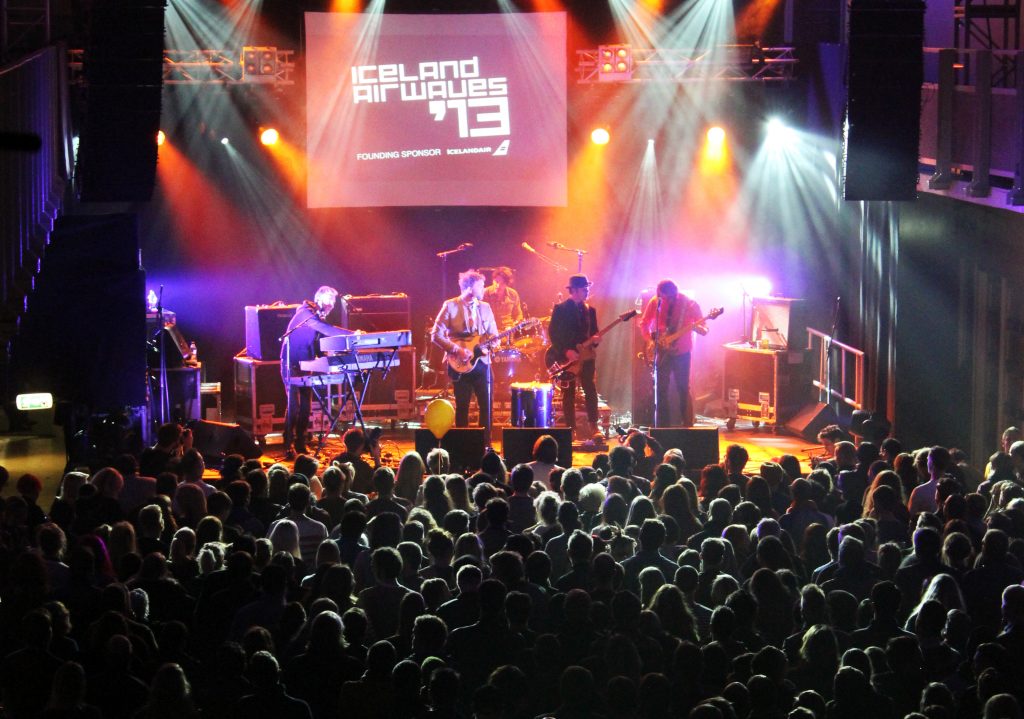 Caveman playing a sold-out show at the Art Museum in Reykjavik during the Rekya Vodka sponsored Iceland Airwaves on December 2nd.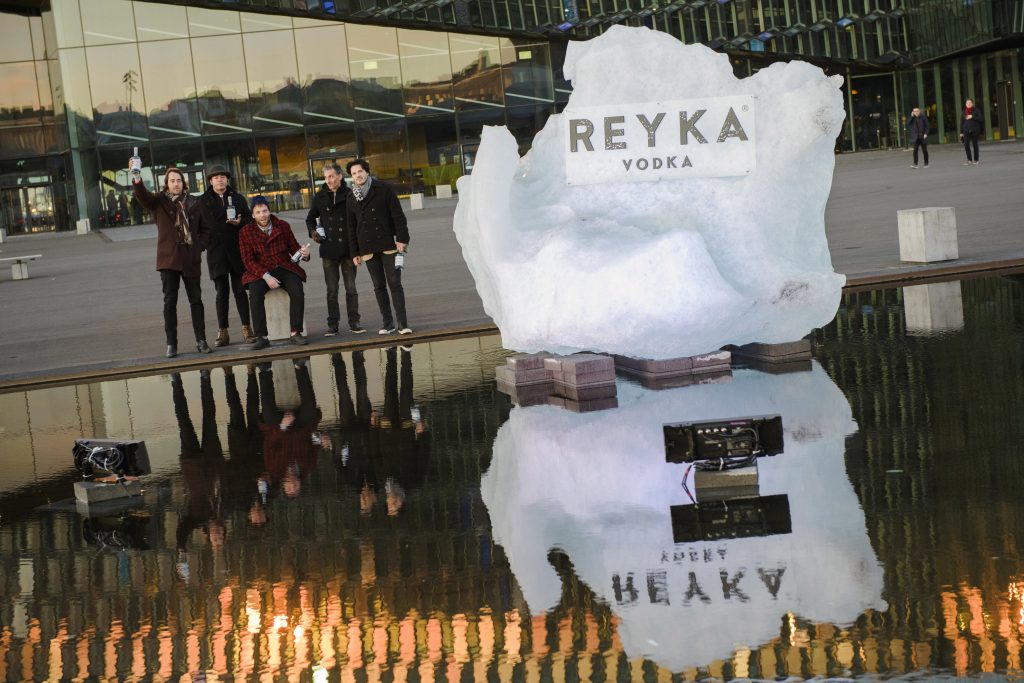 Reyka's signature sip at the festival, The Glacial Serve, in which ice was chipped off an actual glacier transported into the glass. This unique cocktail was a call to Reyka's dedication to Iceland's geography in distillation – in this case, naturally filtered glacial spring water that lends an unparalleled purity and clean flavor to Iceland's own small batch vodka.
About Reyka Vodka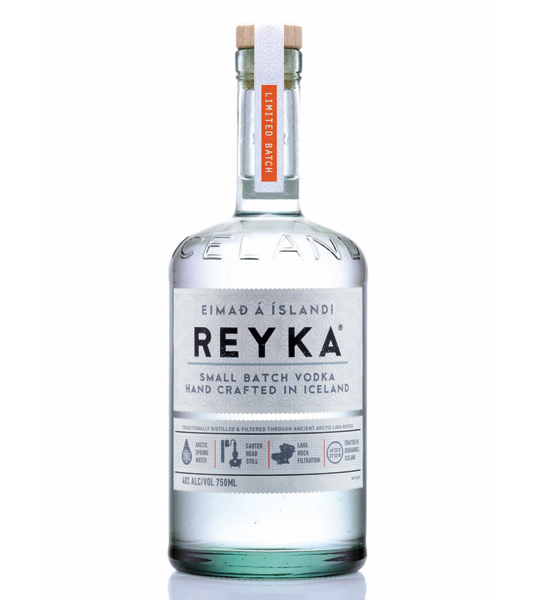 Crafted by hand in small batches in Borgarnes, Iceland, filtered through ancient lava rocks and made from the purest Icelandic spring water, only Reyka captures a clean taste with a crisp, smooth finish.
For more info, please visit http://reyka.com/