Do you indulge in red wine, tea, coffee, or smoking? Do you sometimes forget to brush your teeth, floss, or use mouthwash? You may be in for a nasty surprise. As we get older, we accumulate wear and tear that naturally discolors teeth. However, what we eat, drink, and use on our teeth accelerates the aging process causing yellow dingy teeth well before our time. The sad news is, many guys turn to teeth whitening kits, without realizing that most of these kits contain harsh abrasive chemicals that can cost you your teeth altogether.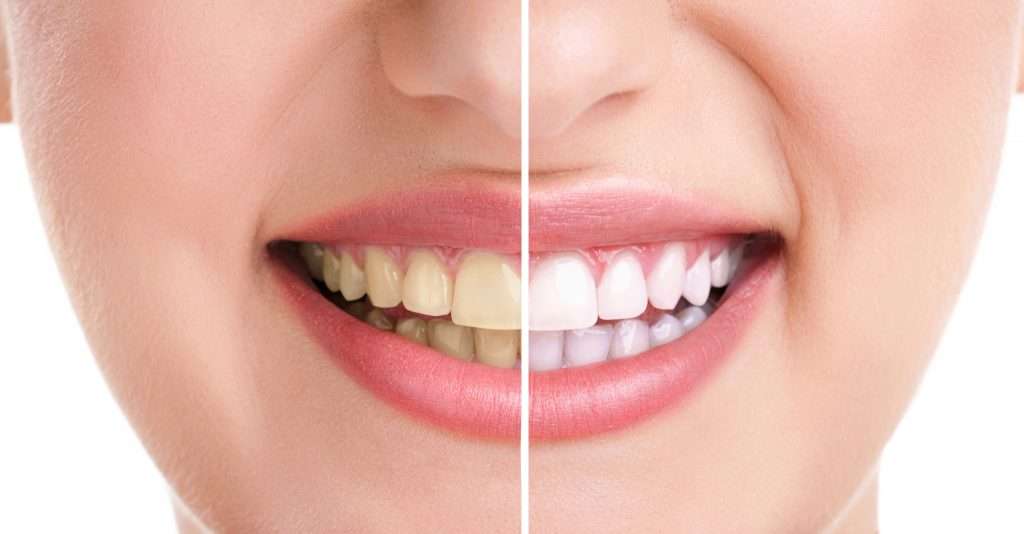 To find a solution, Male Standard devised three ultimate natural teeth whitening tips. Stay tuned to find out how to unlock these super easy and totally affordable techniques, as we explore the world of sham dentistry:
Why Natural Teeth Whitening?
There are dozens of teeth whitening products on the shelf that claim to restore teeth to their former glory, but the problem with these formulas is that they contain harsh chemicals. We're not talking run of the mill chemicals or additives either, we're talking straight up bleach that destroys tooth enamel upon contact. In fact, many dentists promote avoiding these chemical based teeth whitening products as they permanently damage teeth. As soon as we found out what was really in these products we were deeply concerned.
Symptoms of tooth damage include:
Chipped or cracked teeth
Reduced or eroded enamel
Heightened tooth sensitivity
Unless the packaging specifically states that it is a natural tooth whitening kit, which few are, you can bet there are all sorts of nasty chemicals lurking inside; these products carry no guarantees that they won't cost you a trip to the dentist. Speaking of which, many dentists offer invasive teeth whitening procedures, due to the demand for white teeth, without fully explaining the risks involved. Any time you add bleach and abrasive chemicals to your teeth, along with heat or UV Rays, you are exposing your teeth to immediate and permanent damage.
While you may think this is the price (hundreds or thousands) you have to pay for a Hollywood smile, it doesn't have to be this way!
The Secret to Whiter Teeth
Natural teeth whitening is different because it uses less abrasive agents to clean teeth thoroughly, without going under or exposing the tooth enamel. The enamel is what protects your teeth, and keeping it intact is essential to comfort, oral hygiene, and a lifetime of healthy teeth. Even a crack can cause toothache and sensitivity, which is the first sign of irreparable damage. However, this is only one piece of the puzzle. You also need to learn the right application methods to get the best results. You can skip ahead here.
Natural Teeth Whitening Tips
The worst part about tooth whitening is that the use of chemicals is redundant. You do not need to use bleach to get pearl white teeth. Most people respond extremely well to natural whitening kits. These use natural agents to cleanse teeth, to reveal a whiter, cleaner smile. If that isn't an incentive enough, natural whitening kits range from a few pennies if you DIY, to a few dollars store bought! In fact, when we discovered how cheap natural whitening is, we couldn't believe how much money we'd been wasting!
Natural Teeth Whitening Tips
When looking for natural teeth whitening kits, look for active ingredients like baking soda or bicarbonate of soda only. These will not damage your teeth. Avoid acids, such as lemon or lime juice, as these break down enamel. If in doubt, check out these natural teeth whitening tips for a complete oral health guide. Here you'll discover all our secret tips and tricks, along with a free eBook on how to stop bad breath. You will also be shown the steps that dentists won't tell you to get a Hollywood smile at home – all on a dime.
To find out more, please read Teeth Whitening For You!