There's football, falling leaves, Halloween and Thanksgiving, flannel, and pumpkin spice-flavored everything – it's difficult not to love the fall season.
The style-minded among us rejoice this time of year because fall is also THE fashion season. No matter what your personal level of obsession is, autumn is an opportunity to level up your wardrobe game.
As designers parade models down runways in the season's hottest trends, frankly, it can be overwhelming. Can you pull that off? Are people really going to be wearing those?
Don't worry, I'm here to help you navigate fall's best trends and tell you exactly what to wear, from literal top to bottom.
JACKETS
A jacket is a wardrobe statement piece and it can make or break your entire outfit. Since it's also likely going to get a heck of a lot of wear this season, we're going to start with this foundation piece.
BOMBERS
One of fall's biggest outerwear trends is the bomber jacket. With the resurgence of all things '70s, designers have breathed new (retro) life into this classic.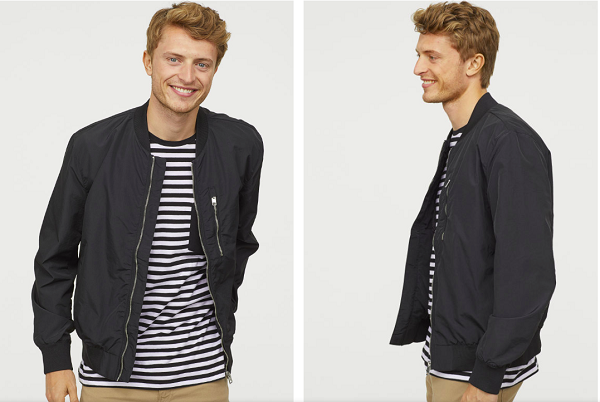 Making them more wearable than ever, bombers this season come in every possible neutral color and lightweight fabrics like nylon. H&M makes a great entry-level one, while this Schott NYC version strikes the perfect balance between street-cool and rugged.
HOW TO WEAR IT: Pair with a henley and chinos or dark denim, and slip-on sneakers or low boots.
TEXTURED
Fall has always been a season of rich textures, but this year we're seeing that pushed to new lengths. While denim jackets are nothing new, transitional-weight jackets (think anoraks) are popping up everywhere in suede, corduroy, even satin.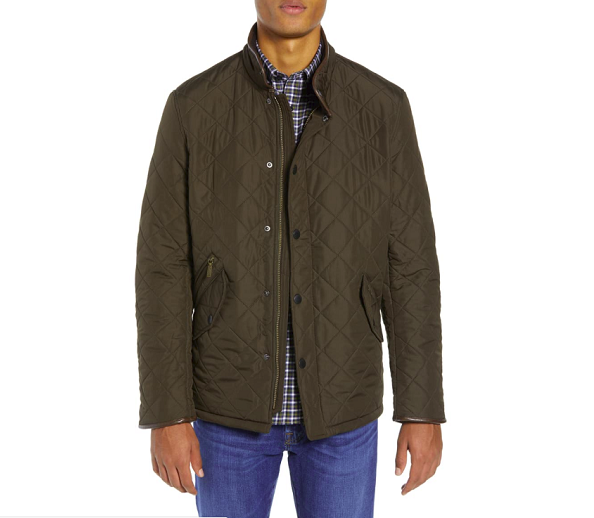 Barbour has a fantastic quilted jacket that won't fall out of trend any time soon, and this corduroy Patagonia style pairs the on-trend fabric with the timelessness of denim.
HOW TO WEAR IT: It's all about the layering. Choose a flannel or hoodie to wear underneath a suede, corduroy, or quilted jacket in a neutral color.
LEATHER
Is there anything that oozes rugged sex appeal more than a well-fitting leather jacket? Consider Marlon Brando and James Dean proof enough. The key, though, is well-fitting. It should fit like, well, a leather glove.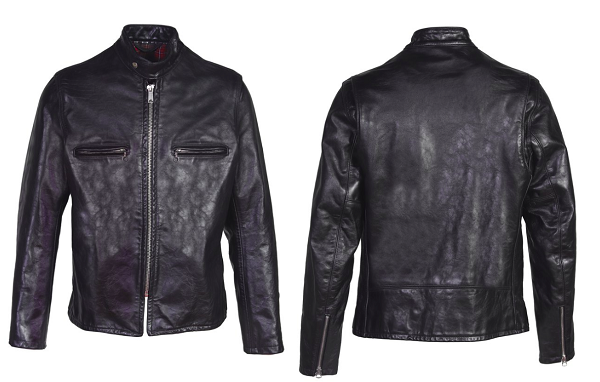 Lucky makes one at an almost too-good-to-be-true price, while Schott NYC's motorcycle jacket is widely considered the reigning king of leather jackets and well worth the investment. High-quality leather can last a literal lifetime with proper care, so it's worth considering the expense for a style you love.
If leather is a look you're just wanting to experiment with or budget is a concern, there are many great faux/vegan leather options, like these from ASOS and Zara.
HOW TO WEAR IT: Try the monochrome trend and wear all black or gray. A slim fit hoodie also looks great layered under a leather jacket.
SWEATERS & SHIRTS
HENLEYS
Could there truly be a proper guide to men's fall fashion without mention of the henley? Inherently masculine and ultra-versatile, henleys play a crucial role in the layering game. Buck Mason has one of the best around.
HOW TO WEAR IT: Henleys work well layered with flannels and textured vests. Also try swapping your shirt and tie for a henley and scarf under your suit jacket for a modern weekend look.
BUTTON-DOWN SHIRTS
A true workhorse, the button-down shirt is king of versatility. They look great on their own or layered and they give the illusion that you put a lot of effort into your look. With so many variations on color and fabric, it's hard to make a bad choice in this category.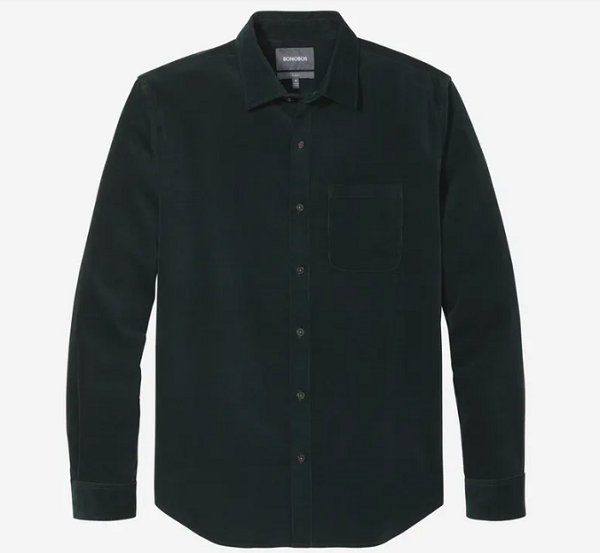 Seeing the texture trend play a big role again, Bonobos is already selling out of their ultrasoft T-Shirt Button-Down and Cord Shirt.
Quintessentially fall flannels like these ones from L.L. Bean are worth stocking up on because of their functionality and timelessness, and of course, no fall wardrobe is complete without a denim shirt. Levi's still makes the perfect one – at a killer price point, too.
HOW TO WEAR IT: For a masculine pulled-together look, layer a button-down over a hoodie and under a denim jacket or chore coat. Remember, flannel is a neutral when the leaves are falling.
CHORE COATS
Technically, a chore coat is a simple, light collared jacket. It's also often referred to as an overshirt. Shirt or jacket, this is an absolute must-have this fall.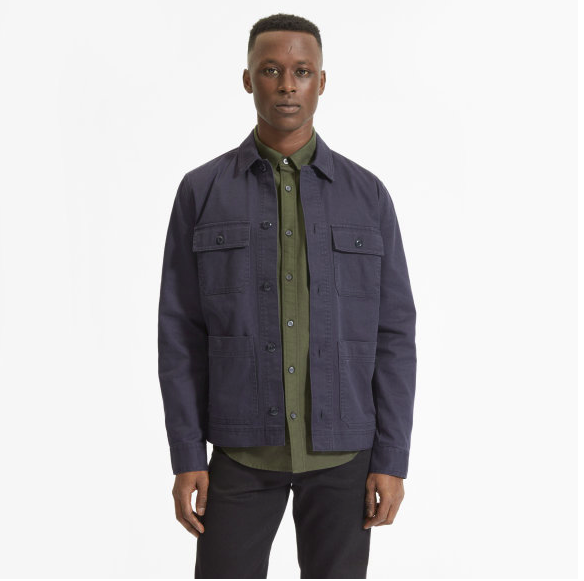 Inspired by late 19th century laborers, this hardworking hybrid lends a nod to its roots with rugged fabrics such as twill or denim. The Everlane and Vans versions are both so cool they're sure to sell you on the trend.
HOW TO WEAR IT: Try an effortless layered look with a flannel, hoodie, and neutral-colored chore coat.
SWEATERS
Men's sweaters don't vary much in style, but they can completely change an outfit, adding depth and sophistication.
A quality sweater can last many years, so consider spending more on premium, adaptable wool like Merino. Look for lightweight options that can be layered.
UNIQLO makes an awesome crewneck that will carry you through winter, and Buck Mason's tailored hoodie is perfect for layering under a denim jacket or your new chore coat.
HOW TO WEAR IT: Consider layering a light-colored crew with a dark textured jacket, or wear it with a suit for a hip business casual look.
PANTS
DENIM
For autumn, darker washes and earth tones are best – think gray and olive. Slim, not skinny, is the most modern and flattering fit. AG's Graduate Slim Straight is a universally-flattering cut, and Levi's 512s in Slim Fit are strong contenders.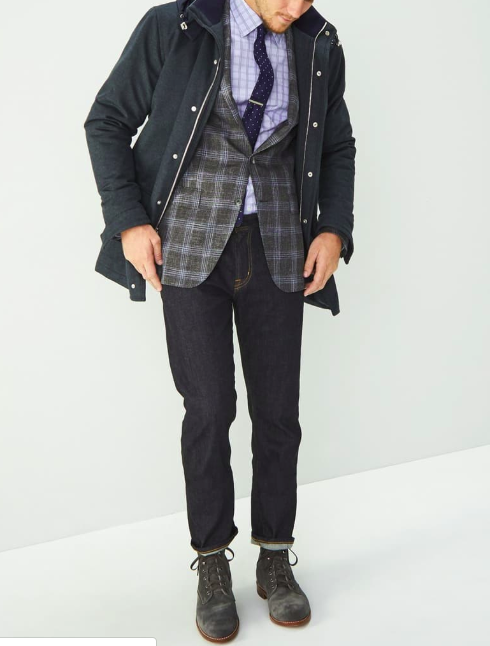 HOW TO WEAR IT: Go monochrome: consider pairing a light denim shirt with dark jeans and topping the look with a navy jacket or vest.
CHINOS
Although the term is often interchanged with "khakis," chinos do not in fact have to be tan. In fact, they come in every color imaginable. Banana Republic's Alden Fit is a fantastic option for slim fit chinos you can wear with everything.
For fall, designers also gave us a '90s-inspired twist on chinos – corduroy. Corduroys wear as easily as cotton chinos and have a more elevated look, so they seamlessly transition to business casual. The textured pants have come a long way from where they started, and Bonobos has some of the best.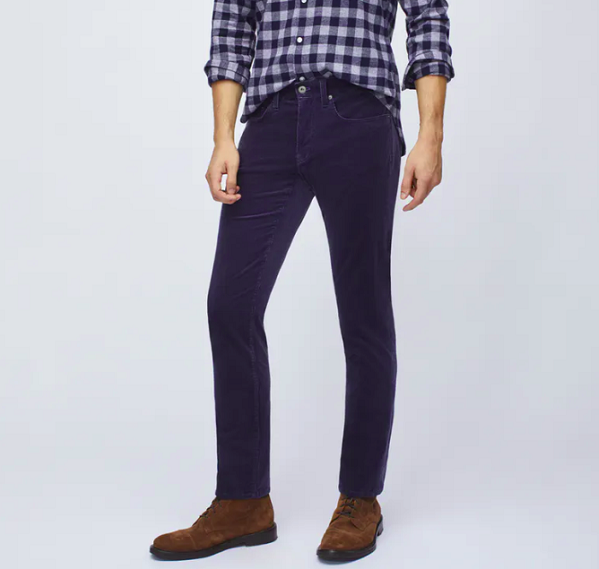 HOW TO WEAR IT: Top an earth-tone pair of cords with a light henley and a flannel. This is an easy way to get on board with one of fall's hottest trends.
SHOES
SNEAKERS
Technical sneakers are still in and minimalist styles are having a serious moment. This refined take on casual allows you to go from the gym right to date night. Try neutral-colored runners like these Adidas or jump on the all-white leather train with a pair from Superga.
HOW TO WEAR IT: Wear them with your favorite jeans and button-down, untucked. To dress it up, throw a light sweater over the shirt. Bonus points if you cuff the jeans and show a bit of ankle.
BOOTS
Boots, my personal favorite footwear, are somehow both rugged and refined. It would be borderline sacrilegious to not discuss them in a fall fashion guide.
This year, two styles are standouts: Combat boots and Chelsea boots, which are typically ankle-length and pull on.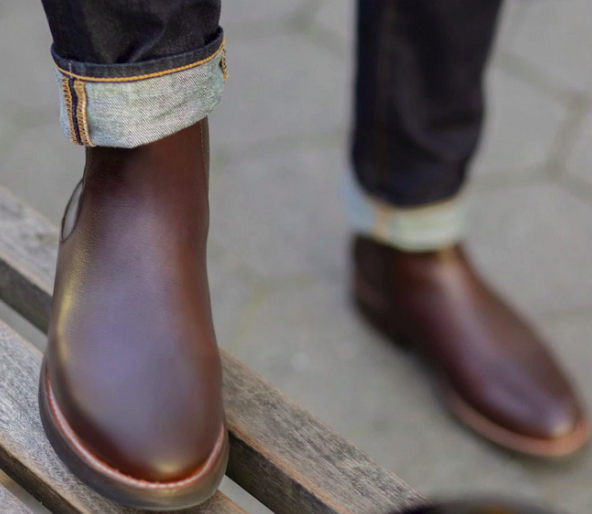 Chelsea boots are a bit more versatile, especially with styles like Thursday Boots' or this AllSaints suede pair, but don't dismiss the combat boot just yet. The '90s reincarnation has gotten some welcome modern updates. Freebird marries wingtip details in this unique pair, and Bullboxer's version is much more refined.
HOW TO WEAR IT: There really is no wrong way to wear boots this season, but stick to dark, slim fit pants. Fall's boots are versatile enough to wear into the office or out in the woods – your call.
Fashion reigns supreme in the fall, and men have more style options than ever before.
With all the trends the fashion world is offering, it's easy to feel daunted. Remember, there's no need to reinvent the wheel when it comes to your closet, but it's okay to mix it up a bit. Using this guide, dip your toe into one or two of the season's trends and incorporate them into your arsenal of wardrobe staples.
Happy layer season, guys.