Hi, I'm Jac Vanek. And this is my story. It all started when my parents got worn out by my constant begging and finally allowed me to go to my first concert alone. I was fifteen years old, and I was dying to see the three bands that were playing together at a local mall: Sugarcult, Finch, and Something Corporate (imagine that!). As corny as it sounds, that show was to be the foundation of what my life has become today. After falling in love with the whole scene at that first concert, I abandoned everything that had consumed my life currently (popularity, cheerleading, platform shoes, wearing pink, and living in the Orange County bubble) and immersed myself in a world fueled solely by the love of music. I knew, from that very moment, that this world was where my heart longed to be.
Photo credit: Amber B. Dianda
Even though I was young and naive, I was also determined and ambitious. I started dabbling in different jobs revolving around the music scene. As a teen, I wrote and photographed for AbsolutePunk.net, did freelance graphic design and photography for bands, interned at a number of different record labels and KROQ, wrote, developed and starred in a pilot for the FUSE network, documented my travels and experiences on my personal blog, and somehow managed to gather a pretty hefty internet following along the way. I also went on to study Design / Media Arts at UCLA on a scholarship, and graduated in 09 (stay in school, kids!) Looking back, I really needed to experience different arenas in the music industry to learn and realize what I really wanted for myself. When I finally stopped trying to please and impress everyone around me and started focusing on what made me happy, everything began to fall into place.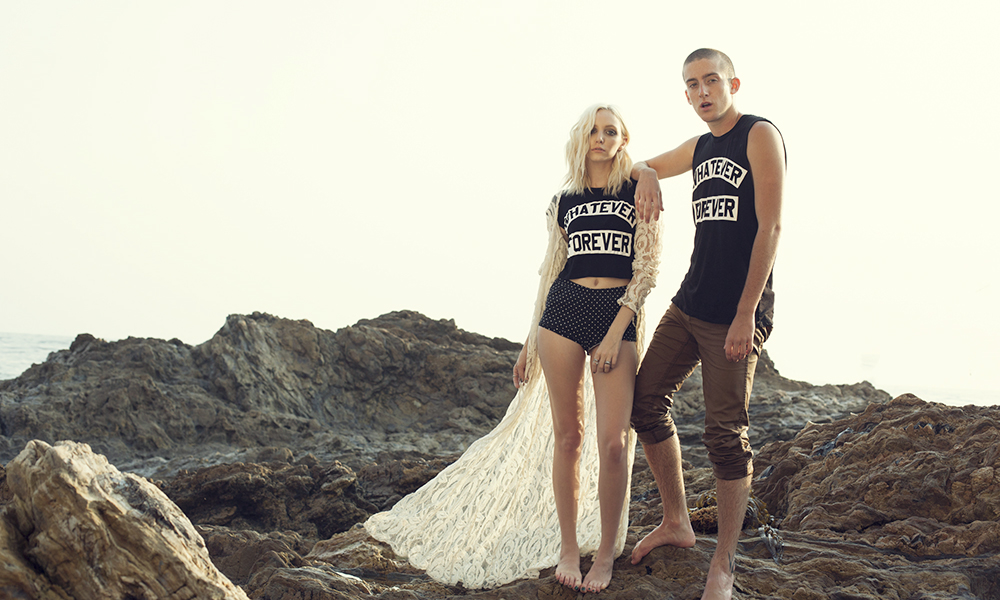 During these early years, I learned one especially harsh reality: the music scene is primarily a male-dominated one. It was (and still is) quite the battle to prove myself as a professional woman, especially at such a young age. I've had to deal with endless setbacks and kicks in the ass based solely on the fact that I am female, but these only fuel my drive to succeed that much more. As my business continues to grow, I hope to give serious, driven, and passionate girls the opportunity to legitimately work in the music scene as well.
Photo credit: Amber B. Dianda
I started my business very small. One bracelet: "RUTHLESS". I made a few for myself and friends with no expectations, and somehow a buzz started growing around our community. Demand began to grow, so, of course, I began to supply. I never imagined that it would take a life of its own and would become my full time job. It has been a steady process since then, which has recently allowed me to expand to producing over 50 different bracelets, t-shirts, necklaces, rings, and earrings. I've had the chance to collaborate with great friends of mine on products: Alex Gaskarth of All Time Low, Miley Cyrus and Mandy Jiroux, Gabe Saporta of Cobra Starship, William Beckett of The Academy Is, Alex DeLeon of The Cab, and more in the works. I also have had the opportunity to work with a number of non-profit organizations that I believe whole-heartedly in : NOH8, Invisible Children, PETA2, and Open Our Eyes. It is an honor for me to be able to support and promote causes that are close to my heart. As my success grows, I am able to open doors which allow more artistic freedom and expansion when it comes to my ideas and designs.
Photo credit: Amber B. Dianda
I've always had a quirky, somewhat unusual artistic mind, even as a child. Unconventional, if you will. I paint, I photograph, I make movies, I write, I draw, I create. I've sewed and altered all of my clothing ever since I was a little girl. I was never satisfied with what was available; there was always something to tweak, always a way to make it my own. I've never been into high fashion. As a matter of fact, most of my style icons are musicians from the 90s grunge era, which most people consider the armpit of fashion. Because of this, the inspiration for my line is pulled more so through an offbeat collection of my love for music, literature, art, and experiences,
rather than through what I see on the runways and in fashion catalogs.
Photo credit: Amber B. Dianda
Because my brand is so closely knit into the music scene, the best way for me to connect with customers and fans is by going on the road and meeting them face to face. This summer will be my third year on the Vans Warped Tour, a music tour that covers the entire country. I will be a vendor at the three Bamboozle festivals (in Anaheim, New Jersey, and Chicago), and I will be on the Bamboozle Roadshow in May, which covers the country as well. I have an incredibly loyal street team around the world called The Pack, and being able to hang out with them is incredibly golden to me.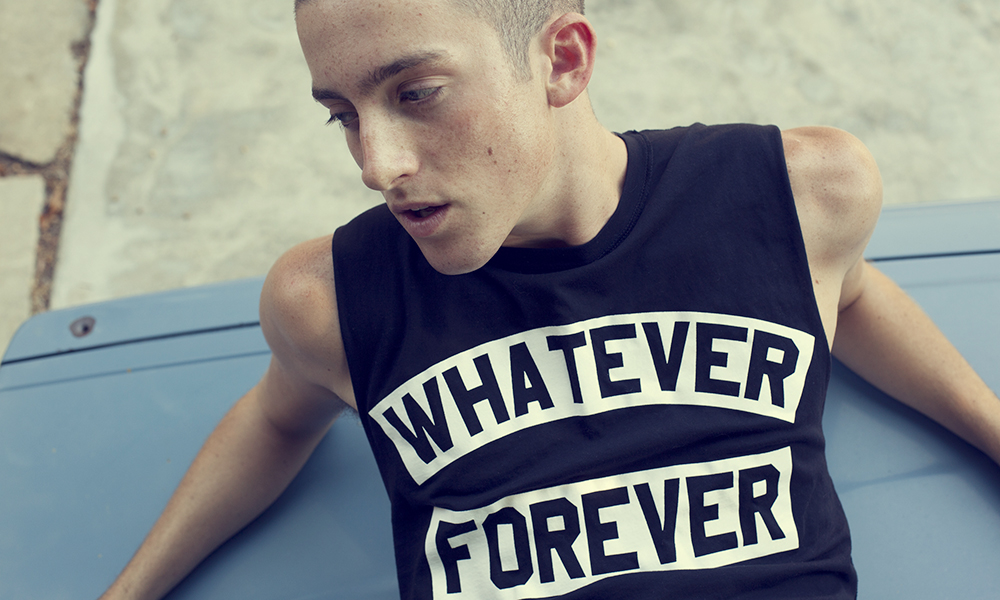 I can honestly and humbly admit that I would be nowhere without my customers, my fans, my family and my friends, who support me each and every day. I've never taken out a business loan, and I've never accepted an investor (even though I have had many offers). My company has had absolutely no formal advertising. My success has come almost completely through word of mouth, through viral marketing, through those amazing individuals who believe in me. I appreciate the input and feedback I constantly get from my customers, and I take their opinions and ideas into great consideration when designing new products. What do you want to wear? I want to hear it. I want to make it. I want you to love it.
MISSION STATEMENT:
Jac Vanek is the face of a passionate and free-spirited youth who are fueled by adventure, exploration, and self discovery. Witty, edgy, distinctive, and expressive designs make every Jac Vanek item an incredible conversation starter. With clever references to various aspects of pop culture that influence me directly, each design has a personal message and story behind it that forms an intimate connection with my customer. I created my brand humbly and honestly, from the dirty DIY ground up. Jac Vanek represents the weirdos, the outcasts, the ones who are brave enough to be unapologetically themselves. Jac Vanek represents the movers, the shakers, the ones who are brave enough to jump blindly into the unknown in the name of desire.
For more info, please visit http://www.jacvanek.com/.