Hey guys – when it comes to shoes, you have to be prepared. Women seem to have it down to a science. They seem to own a perfect pair of shoes for every outfit. But us guys are a little different. We're lucky if we can even find two matching shoes. And one thing is true – if you're not wearing an appropriate pair of shoes for an occasion, the ladies are going to judge you. It's a fact of life. Save yourself the worry, and make sure your closet contains these five styles.
Dress Shoes
Owning a pair of dress shoes is basically a requirement. You need them for the most important events, including a wedding, job interview, funeral, etc. A lot of people seem to think that a pair of dress shoes will a dent in the wallet. That's not necessarily true – most people will have no idea whether you spent 100 bucks or 1,000 bucks. Personally, I'm a fan of the loafer/slip-on, but a lot of it is personal preference. Just remember that brown dress shoes don't go with black pants.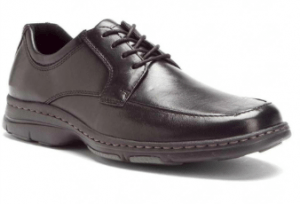 For dress shoes, I've found that the brand Dunham keeps it classy.
Casual Sneakers
A pair of casual sneakers is essential for many different occasions, such as casual Friday at the office or a night at the movies. A nice, clean pair basically says, "I want to look relaxed, but I don't want to look messy." And as a side note, you never want to wear your exercise sneakers for anything other than exercising. Those are meant to sweat in, and nobody wants to smell that. They also get beat up way too quickly, and they don't always have maximum foot support.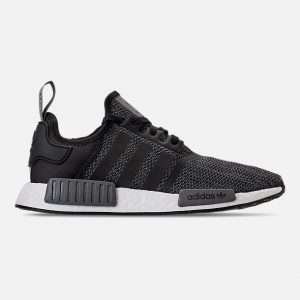 Boat Shoes
Boat shoes are perfect for the spring, summer, and fall months. And you're certainly not limited to wearing them on a boat. They're perfect for any event that requires you to be a little more dressed up than sneakers. You just have to put on some khakis, a nice shirt, and you're set. You'll usually see boat shoes worn at mixers, meetings, and workplaces. But at the same time, they can be worn very casually.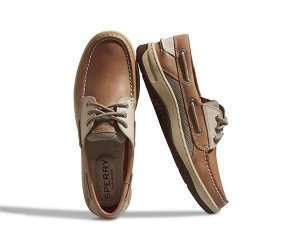 You'll see them with shorts and t-shirts all the time. They're a very versatile shoe style. For boat shoes, you can't go wrong with Sperry Top-Sider.
Winter Boots
Notice how for boat shoes I didn't mention winter? That's because I've unfortunately attempted to wear them in the winter. If you try this, you will not be pleased, trust me. You'll be sliding everywhere and you'll get some super cold, wet feet. Stick to a nice pair of quality winter boots with traction. I usually like to go with a pair that goes nice and high on the leg, that way you can step into much deeper snow.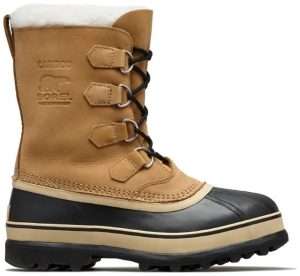 For winter boots, I usually go with Sorel.
Slippers
If you don't own a pair of slippers, buy a pair immediately. You're missing out on one of life's greatest pleasures; they'll change your life. They're perfect for stepping into after a hard day of work, and slipping on right in the morning. If you really want to put them to the test, it's somewhat socially acceptable to wear them around outside (just make sure there's no snow and ice.)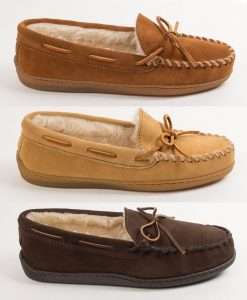 For slippers, the clear winner is Minnetonka.