It's tailgating time, and your man cave is need of some serious sprucing. Let FLEAPOP help you turn your space into the ultimate NFL-sized sanctuary without breaking the bank (so you can spend the rest of your dollars on your Fantasy team. Or that new set of golf clubs. Or that first-edition comic book you've been eyeing). FLEAPOP is a home and decor marketplace that has taken the flea market experience online. From vintage to mid-century modern, kitschy to classic, it's a new way to buy from, sell to, and connect with others. Think: the community of Etsy but more curated, and the diversity of Craigslist without the creepiness. Discover one-of-a-kind finds you can't find anywhere else, all in one place! Join the hunt, browse shops, and discover unique pieces that your friends will be sure to envy, because no proper man cave will be complete without, say, an original Batman head statue. Right?
1. Vintage Industrial Lamps
2. Batman Statue
3. Barrel Wine Rack
4. Old Rock Beer Sign
5. Golf Club Table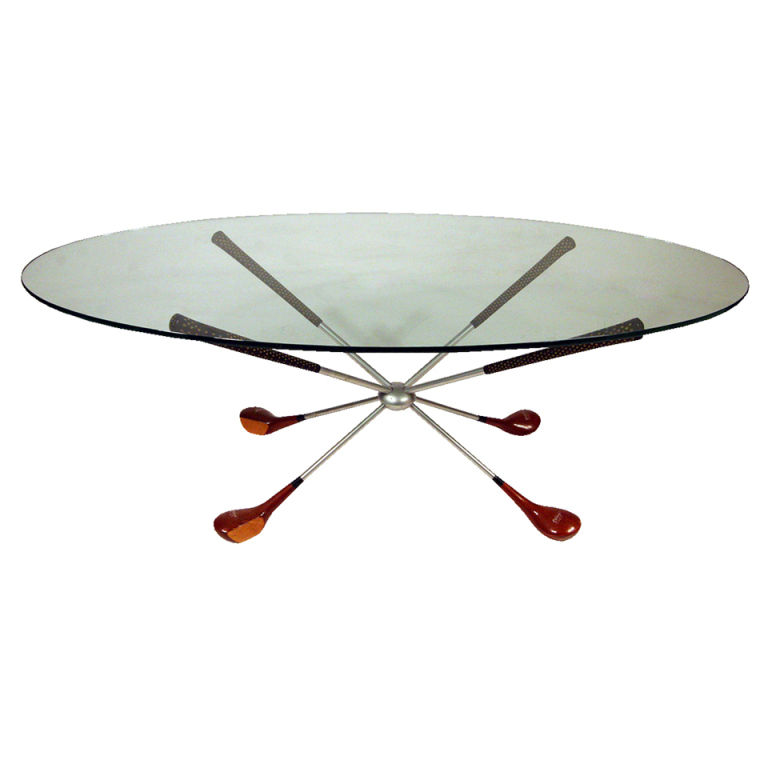 6. Steel Locker
7. Vintage Coleman Cooler
8. Metal Toolbox
9. 1939 World's Fair Airplane Lamp
10. Antique Clay Billiard Ball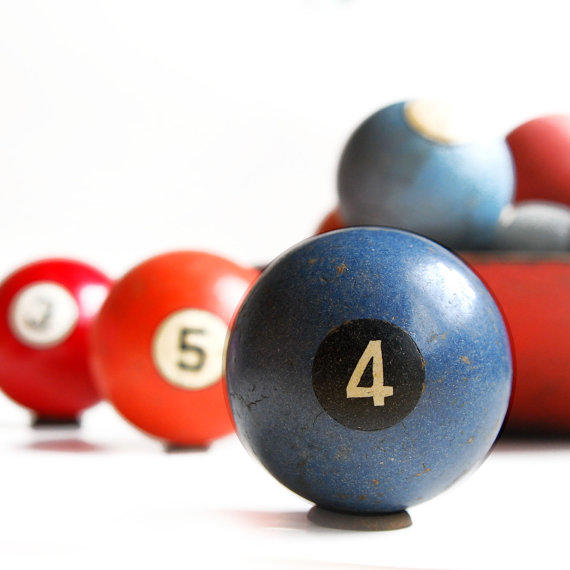 What Is FleaPop?
When and how did FleaPop come about?
The idea for FleaPop came about in June 2012, when co-founder Ross Resnick and his wife Evelyn moved to Laurel Canyon. Evelyn wanted to decorate their new home in a completely different style than their previous home and they were looking for a way to sell their belongings in a meaningful and convenient way. They quickly realized this just didn't exist. It was impossible to showcase the essence of Evelyn's design; the way things naturally pieced together in the context of their home. That's how FleaPop was born.There are companies/stores who manage shops, as well as individuals with shops on the site.
What is the overall organizing principle?
While FleaPop is a marketplace primarily for amateurs, our vision is to democratize great design and make it easier for everyone to find great furniture and accessories for the home. We really wanted to replicate the feeling of hunting through a flea market and making an amazing find. Our belief is that great pieces can come from anywhere, and our goal is to make discovering them as fun, easy and safe as possible.
Do you receive a percentage of sales through the site?
There is no fee to add an item or setup a shop— that is absolutely free. FleaPop charges a flat rate commission of 6% after the item sells (far less than the consignment model which is typically 25-40%).
How do you decide who can use the site? Does everyone need an invite to use it?
We have invited friends, friends of friends, neighbors and now you! While we're still in the beta phase of the site, anyone can sign up at fleapop.com.
Is there any price point you are trying to hit here?
We think it's important that all pricing levels of items are represented on the site— we do set a minimum listing price of $25, so anything above that price is fair game. We have items ranging anywhere from $25 to in the $1000's.
For more info, please visit http://fleapop.com/