Bring memories to life with the Blynk time-lapse camera by LyfeShot! Blynk is a one-step, hands-free, wearable, time-lapse camera that will capture life's greatest experiences. Users can easily view and edit Blynk movies using LyfeView, Blynk's custom program, or standard Windows or Mac video editing software. Creating a time-lapse video is now as easy as the push of a button!
Blynk's sleek design and one-button technology leave users' hands and eyes free to enjoy the moment. Once the Blynk is clipped to a pocket, shirt, hat, etc., users won't even realize that they are wearing a camera! Blynk can be used at large-scale events such as music festivals, galas, or fashion shows, or for more personal events such as small parties, skiing, hiking or biking. Create artistic video projects, spy on Fido, or chronicle a child's first experiences. Blynk can also ride along on vacation to Greece, or stay closer to home for a trip to the amusement park! The tiny camera can also double as an affordable alternative for personal security.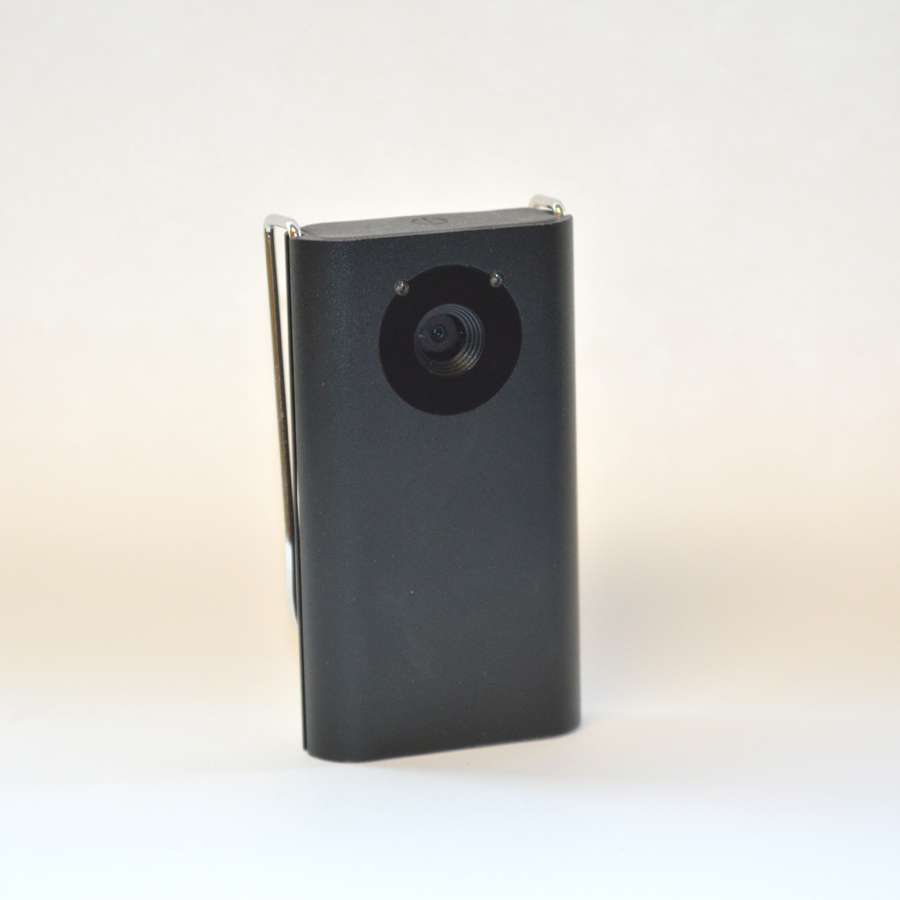 Time-lapse lovers will adore Blynk's simple, one-button operation, along with its easy set up. To create a video, Blynk can be set to the desired photo capture interval with the free Blynk software. Snapshot intervals can be adjusted to take anywhere from one frame (photo) per second, to one frame per day. Blynk can take time-stamped photos, but the feature is optional. Four GB of internal storage allow for long snapshot sequences, while the internal, rechargeable, Lithium-Ion battery provides more than 24 hours of battery life, even when taking a picture every two seconds!  A small, flashing green light (optional) lets users know that they are recording. Blynk's sturdy, metal housing and multi-function mounting clip help keep the camera safe in almost any environment.
Once the video is complete, photographers may view and edit the video through LyfeView – free, downloadable software for a computer or laptop.  While Blynk movies are compatible with most standard Windows or Mac media players, LyfeView boasts an extended set of features not found in most of those players. These include the ability to play movies forward or backward at any speed, to step through sequences one snapshot at a time and to easily export single pictures or short clips from longer videos for sharing with friends and family.
While Blynk's built-in clip lets users go hands-free, a custom stand, which includes a universal tripod mount, is available from the LyfeShot website for $14.99. Beginning in October 2013, Blynk will be available in three colors for the introductory price of $129.99 on www.lyfeshot.com. A bundle including the camera and custom stand will also be available for $139.99 on the website. For more info, or to purchase the camera and accessories, please visit www.lyfeshot.com.
About LyfeShot
LyfeShot is a division of Rumble Development Corporation. The LyfeShot team formed LyfeShot LLC in December of 2012. The team shares a wide variety of experiences dealing with microprocessor, semiconductor and camera technologies. The group spent the last six years working on low-power, time-lapse technologies. During that time, they developed many of the key strategies and the technology that is now incorporated into the Blynk camera and other cameras already on the market. Blynk's designers brought together these elements, plus new ones, to form an innovative and remarkably unique camera for all ages.