Richard Crawford, a luxury lifestyle expert who provides content for the marketing of luxury brands, is announcing the launch of his company – Richard Crawford Luxury – by giving away two tickets to join him on an all expense-paid Cigar Safari in Nicaragua in March 2014. One winner and their guest will receive an all-inclusive trip to attend the sold out four day/three night Cigar Safari at Drew Estate's Nicaraguan Cigar Factory with Crawford. From March 26-29, cigar enthusiasts will be given an in-depth, hands-on tour of the facility that highlights the evolution of the cigar from seed to smoke. Guests will explore the eco-tourism of Nicaragua, visit the Estili-based factory, and blend cigars using the finest tobaccos.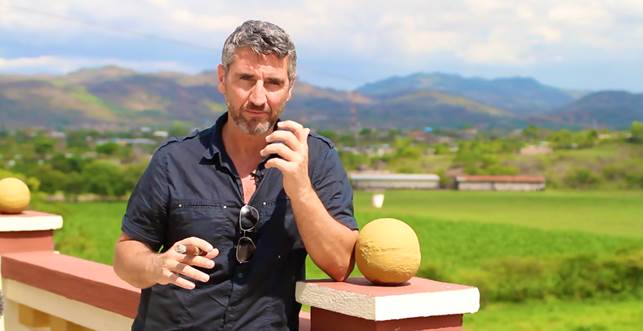 As with many of the finer things in life, the more you understand them the better you can appreciate them," said Crawford. "I'm excited to launch Richard Crawford Luxury in a big way by offering two lucky people the opportunity to join me in Nicaragua where I will be shooting video on the production of some of the finest cigars in the world. This fully-immersive, hands-on education offers a profound body of knowledge that guarantees a lifelong appreciation of fine premium cigars.
Sample Cigar Safari Itinerary:
Day 1:
 Arrive in Managua
Grab lunch at a top-notch steakhouse
Visit Grenada and go on a boat ride on Lake Nicaragua
Dinner and overnight stay in Grenada
Free time at night to hang out and enjoy cigars
Day 2:
Travel from Managua to the Drew Estate Factory in Esteli for lunch
Tour Joya de Nicaragua's factory
Have dinner at Drew Estate factory
Free time at night to hang out in the Drew Estate lounge, play poker, sip on scotch
Day 3:
Have breakfast at Drew Estate factory
Tour Drew Estate's pre-production facilities
Visit a tobacco plantation
Have lunch at Drew Estate factory
Tour Drew Estate's factory
Blend your own cigars
Tour Subculture Studios, Drew Estate's art studio
Have dinner at Drew Estate factory
Day 4:
Have breakfast at Drew Estate factory
Head to Managua International Airport from Esteli
Depart for the US
The Richard Crawford Luxury Cigar Safari giveaway includes flight, meals, transportation in Nicaragua, accommodations, cigars, and cigar education. For information on how to enter, visit Richard Crawford.
About Richard Crawford Luxury
Crawford has a passion for living the good life. He believes luxury brands are part of a culturally rich experience, and he aspires to share the stories of heritage and the unique artistry that define them to his audience. After all, a brand's story is its biggest asset. Offering hosted video production, written editorial content, event sponsorship, spokesperson and concierge services, Richard can help brands reach a multi-channel audience by creating unparalleled, rich content that tells the brand story across live, digital and print platforms.
For additional information, visit www.RichardCrawfordLuxury.com and follow us on Facebook, Twitter and YouTube.
About Drew Estate, Inc.
Established in 1996, Drew Estate Inc. is a privately held manufacturer and distributor of innovative and traditional premium cigars for today's cigar smoker. In just over ten years, Drew Estate's ACID line of premium cigars has become one of the top five selling premium cigar brands in the nation. Regarded as the pioneer and leader in the infused cigar® market, Drew Estate's Nicaraguan factory handcrafts ACID by Drew Estate®, Natural®, Java by Drew Estate®, and other unique cigars along with its traditional Liga Privada®, La Vieja Habana® and Chateau Real® marks.
For more information, please visit: www.drewestate.com.
®ACID, Natural, Java by Drew Estate, Chateau Real, La Vieja Habana and Liga Privada are registered trademarks of Drew Estate and/or affiliated companies.