A stag do is an important rite of passage for any man shortly tying the night. As your last night out or long weekend away with the boys as a 'free man' it's important to do something memorable and make the most of your single status. While the next chapter of your life is set to be exciting and fulfilling, making the most of this time where you have little ties will ensure you feel ready to move into the next chapter.
Choosing the stag destination is one of the hardest decisions, yet if you're considering Las Vegas then you've already solved one challenge. As one of the world's most exciting destinations and well known for being a stag destination, 'Adding The Hangover to Netflix watch list as we scroll', you can be sure that you'll never regret choosing Las Vegas as your stag destination.
While it's not one of the cheapest options out there, you can be sure that your stag party will have an incredibly memorable long weekend with some great male boding time and lasting memories to be made. With that in mind, let's take a look at the top spots and things to do on a stag weekend in Las Vegas.
Where to stay?
When it comes to hotels in Las Vegas, you are spoiled for choice. There's a huge variety of resorts, luxury hotels and more budget option to suit the needs of your party. Below are our top suggestions.
Wynn Las Vegas and Encore
If you have an eye for detail and appreciate a trendy venue, then this place will be right up your street. Located directly on the strip, this hotel has it all, from the strip's only golf course to two spas, lakes and waterfalls a casino and did we mention there's a supper club too.
The Aria Resort and Casino
If you're looking for a resort that has it all then this is a great option. The Aria features a dark and windowless casino to add to the clandestine vibe if that's your style. Alongside high tech guest rooms with temperature control, one touch lighting and the option of staying in a sky suite for breathtaking views.
NOBU Hotel at Caesars Palace
If you're looking to stay in the heart of the casino action, then NOBU hotel is the place for you. With a Japanese flair, guests can benefit from in-room dining with the resort's Japanese chefs, custom sake brewed exclusively for the hotel, a butler service, limo transportation options, and we can't forget about the Japanese gardens that are complete with a private whirlpool.
Things to do on your stag night in Vegas.
Now that we've got the accommodation choices done and dusted, it's time to think about activities you want to book and places you want to go on your stag night that will make it memorable. Below are some of our top suggestions.
Nightclub VIP Bus tour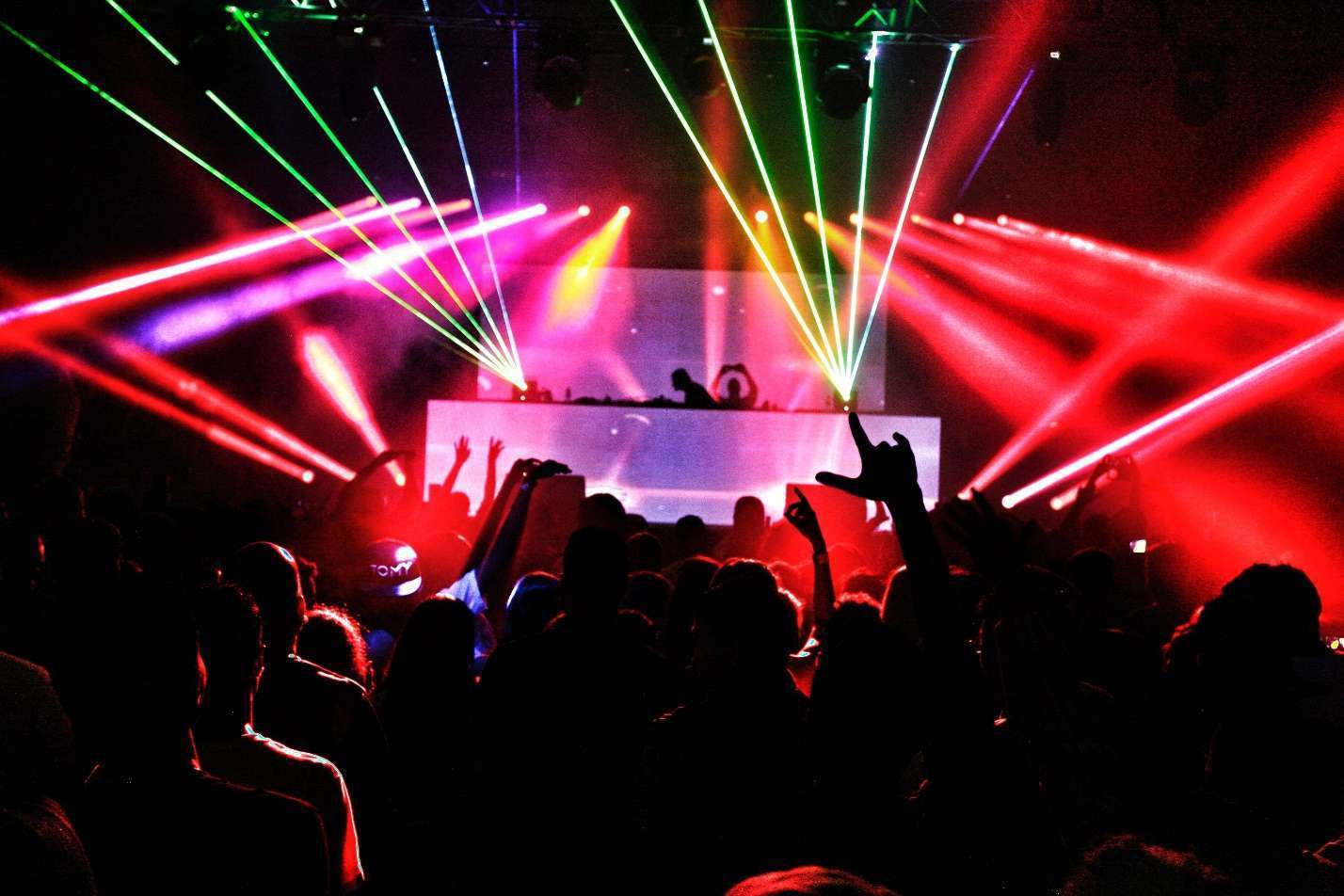 If you're looking to experience the best nightclubs that Vegas has to offer then this bus tour is a great option. It includes a transfer between two clubs, an ultra-lounge experience and 3 nightclub passes, VIP hosted entry to save you waiting in line, and even unlimited beverages on the bus to warm you up for the real party.
Online casinos
If you've had a long day out and fancy an evening chilling at the hotel bar or even in the comfort of your room or villa, why not try? Online casinos offer some of the best bonuses around as there are more funds available to channel into improving the games. For those travelling from the UK, be sure to check out Bonus Finder UK to ensure you find the sites that offer the best bonuses before signing up to a site.
Desert ATV Tour
Looking for an experience that is a little less cliche and more unusual? Why not experience the adventures the dessert has to offer on this ATV desert tour. Ride through the sandy Mojave Desert where all equipment and a guide is included, as well as breakfast or lunch. The tour is around 4 hours in total and don't forget to switch your flip flops out for some sturdy shoes for this action thrilled adventure.
Indoor skydiving
Looking for another extreme activity but one that will ensure you get back to your bride to be in one piece? Indoor skydiving offers a medium that isn't quite as risky as the real deal, but offers the same great adrenaline rush and feeling of floating midair.
Overall, there's so much to do in Vegas that it's important you leave plenty of time to plan the great activities you want to schedule for your stag weekend. Once it's all booked, you'll be set for the time of your life on a stag weekend in Vegas that you will never forget.