It really is quite rare to be able to wear offensive words in such a bold and brazen manner, but KTAG clothing NYC demonstrates that translating bad words into French can sound sexy. With clothing for men and women, Ktag is on point with the current trends on the web. The tanks are sexy, the phrases are perfect (do yourself a favor and Google "Va Te Faire Foutre"), and the black and white colors mean this is a timeless look for him and her.
Rhianna Wearing a Ktag Hat
The unisex line of sweaters and t-shirts take on the aesthetic of big and bold graphic lettering on oversized garments, with the debatably offensive word on it. Though it's probably never appropriate to have swear words on your everyday wear, it can also be argued that swear words really depend on the context you are using it in. Plus, when translated into French, the foul language takes on a whole different and discreet meaning.
Ktag Misfit Hoodie
Though KTAG clothing NYC takes on a taboo subject and makes it almost appropriate to wear, here's a word of advice: don't try to wear it in France. Unless you have the star power of Rhianna, they might not see the comical side.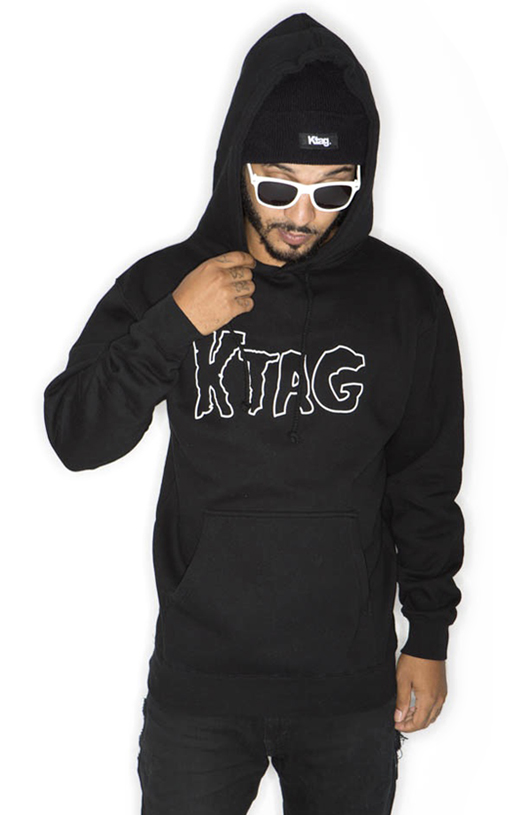 Ktag is a New York based street wear brand catering to both men and woman. Know for its bold, edgy, dark,rebellious (and sometimes controversial) slogans and graphic designs, wearing Ktag, you can express yourself without saying a word looking classy and fashion forward whilst doing it. Let the clothes do the talking.
To view the full collection, please visit http://www.ktagclothingnyc.com/.