Inspired by a random encounter with a childhood classmate of founder and owner Michael Polk, Idée Fixe Clothing & Apparel was birthed in 2008. [Pronounced EE•day FEEKS] Idée Fixe is a latin term meaning fixed idea. It is defined as an "idea that dominates one's mind for a prolonged periods; an obsession," and provides an alternative line of clothing that will leave customers feeling both encouraged and inspired is a concept that has dominated their minds from Day One.
Top Pick: Shortcuts Are For the Weak Men's Tee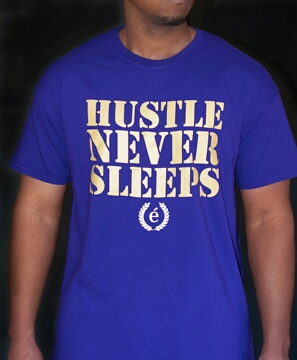 Shortcuts are for people who are afraid of the process. It's the process that makes you.
Photo credit: Idée Fixe
Shortcuts don't make platinum albums. Shortcuts don't put M.D. on your license plate.
Photo credit: Idée Fixe
Simply put, shortcuts are for the weak.
Their mission is to make positive and thought-provoking statements through apparel. The men's line is designed to leave men feeling bold, confident and ready to exceed all expectations. Through the women's line they hope to instill a sense of value and worth in every woman. Making a statement is not just the core of their business philosophy, it's their lifestyle. What statement are you making?
For more info on Idée Fixe, check out http://myideefixe.com.