The HuMn Wallet technology securely protects against anyone acquiring your credit card and I.D. information by preventing RFID skimming. Both aluminium and carbon fibre wallet options create a barrier against scanning. The unique design is durable and will outlast any traditional style wallet. From the steel fastener and super durable flat elastic shock strap to incorporating an expanded aluminium mesh that blocks radio frequency signals in our carbon fibre plates, it was important to HuMn to make sure that they are providing the most ergonomic and cleanest looking wallet you've ever laid your eyes on.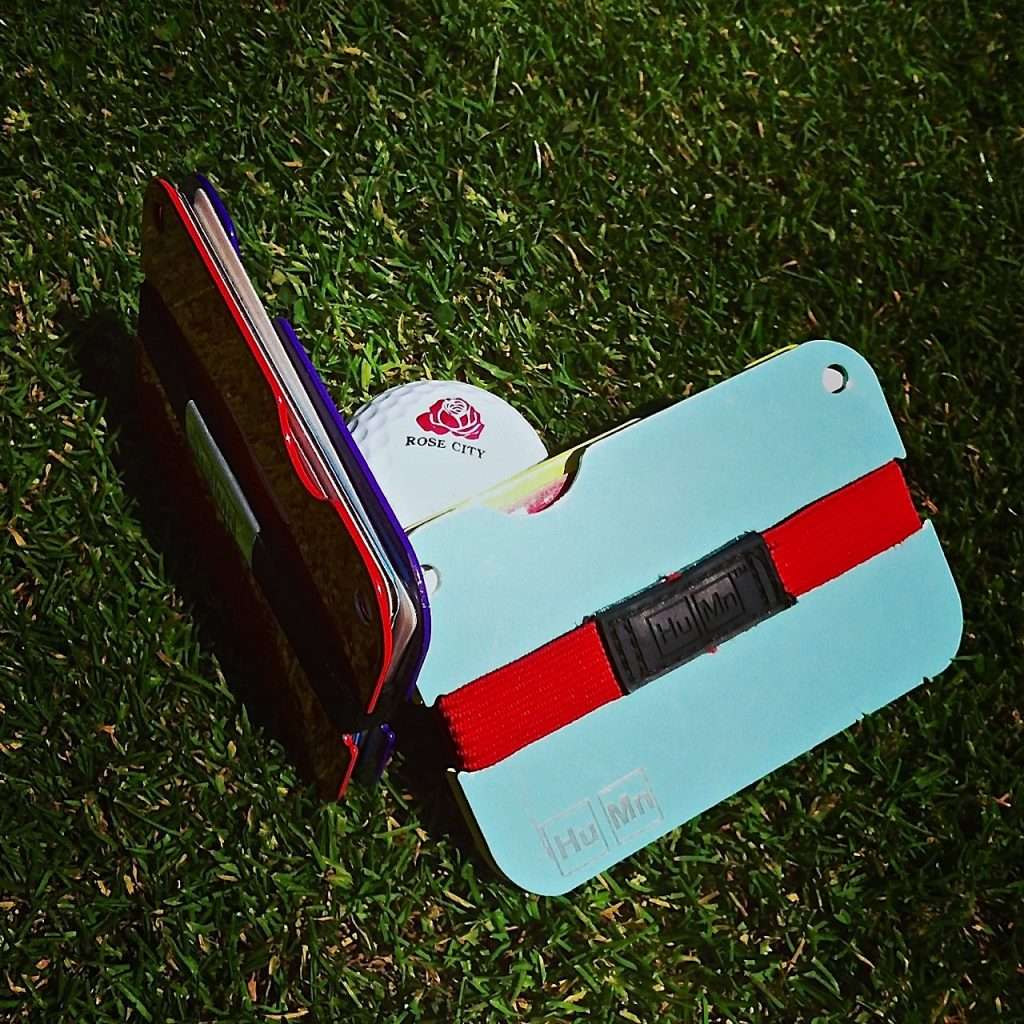 It's freaky knowing that someone can go online and purchase an RFID scanner for less than $100 and with a little computer savvy, start pulling information off of RFID embedded credit cards and ID's (also known as skimming) without ever having to physically touch a single wallet or purse – and the victim wouldn't even know that it had happened until much later. While credit card companies are adamant that "their" cards cannot be hacked (and they'd never lie right?), there have been real life instances of skimming theft. The Discovery channel's Mythbusters learned quickly that the major credit card companies do not want people to know about the possible security issues with RFID chips.
HuMn Wallet 2 (HW2)
The HuMn Wallet 2 (HW2) is designed to carry your essentials in a functional and sophisticated way. The plates are laser engraved with the HuMn logo. Each wallet comes complete with the durable new Shock Strap 2 and a black microfiber pouch.
With around 200 million credit cards in circulation that have RFID chips embedded into them, and that number expected to grow in the coming years, it's amazing that the majority of wallets on the market have not addressed this issue and are unable to protect against RFID skimming.
Even if you don't have an RFID credit card, the technology is finding its way into driver's licenses and ID's. New York, Michigan, Washington, and Vermont are just some of the states that currently issue enhanced driver's licenses (EDL's), while Minnesota, North Dakota, Idaho, New Hampshire, Maine, Arizona, Texas, and New Mexico are expected to start issuing EDL's in the near future. Canada offers EDL's in British Columbia, Manitoba, Ontario, and Quebec, and last year Germany began issuing RFID embedded ID cards.
For more info on HuMn Wallets, please visit http://humnwallet.com/.