Audio-visual services are the backbone of any event. They can turn it from ordinary to extraordinary, and they're not just for business meetings. Whether you need AV rental services or lighting, there are a ton of different options available to help make your big event successful. While many people focus on the actual equipment, what really matters is how well you plan out exactly what you want for your event in advance so that everything goes smoothly when the time comes. So here are some tips to help figure out how to choose audiovisual service providers for your big event.
Why Do I Need Audio-Visual Services?
Today, no event is complete without the use of audio-visual services. They're no longer just for business meetings and presentations but can also help with things like concerts, weddings, and other special occasions. There are a variety of services to choose from including lighting, sound, projection, and staging. Having the right audio-visual equipment can make your event successful.
What Type Of Event Will It Be?
When you're trying to figure out how to choose the right audio-visual service company, it all comes back to what sort of event you want. If you're planning a conference, for example, you need audio-visual services that are more sophisticated. You'll need things like video conferencing, the ability to hook up computers to projectors, and others. If you're interested in renting audio-visual equipment for corporate conferences you can read more about it so you'll certainly find the right equipment for your big event. However, if you're planning a wedding or some other celebration, your needs are going to be a little bit different.
For example, you might need drapery and lighting to help create the atmosphere you want. Beyond that, you'll need things for music and entertainment like DJ equipment.
What Is Your Budget?
The next thing you should understand is your budget. The prices can vary heavily for audio-visual services depending on what you need, but this is usually the biggest factor when choosing. If your budget is limited, it's best to come up with a list of priorities so that you can shop around based on price and quality. You can even ask for quotes from several companies so you'll have a more complete picture of how much you'll need to spend. By setting up a budget in advance, you will save a lot of time when choosing the right service.
How To Find A Good Rental Company?
The next thing you need to know is how to find a good rental company. These days, the Internet makes it pretty easy to do this. Do a search and see what comes up, and then go through and read customer reviews and testimonials. This way, you can figure out not only which companies offer what you need but also whether or not they're reputable and dependable. You can also ask for recommendations from other event planners or companies you work with that frequently host large events. Doing research can take you some time, but in advance, it can help you avoid problems with the event itself.
Do They Provide Support?
When you find a company that suits your needs, it's important that you ask whether or not they offer both electronic and non-electronic support. If you're planning a live event, for example, you'll need to make sure that they can offer not only the equipment but technicians as well so everything runs smoothly. You should also ask about backup equipment and extra materials in case of emergencies.
Ask for a Trial Run
Finally, it's important to note that before your big event, you should ask for a trial run. This way, you can make sure everything works the way it's supposed to and so that everyone involved is familiar with how it all goes together. Not only does this help you feel better about your decision but it'll also reduce stress on the day of your event.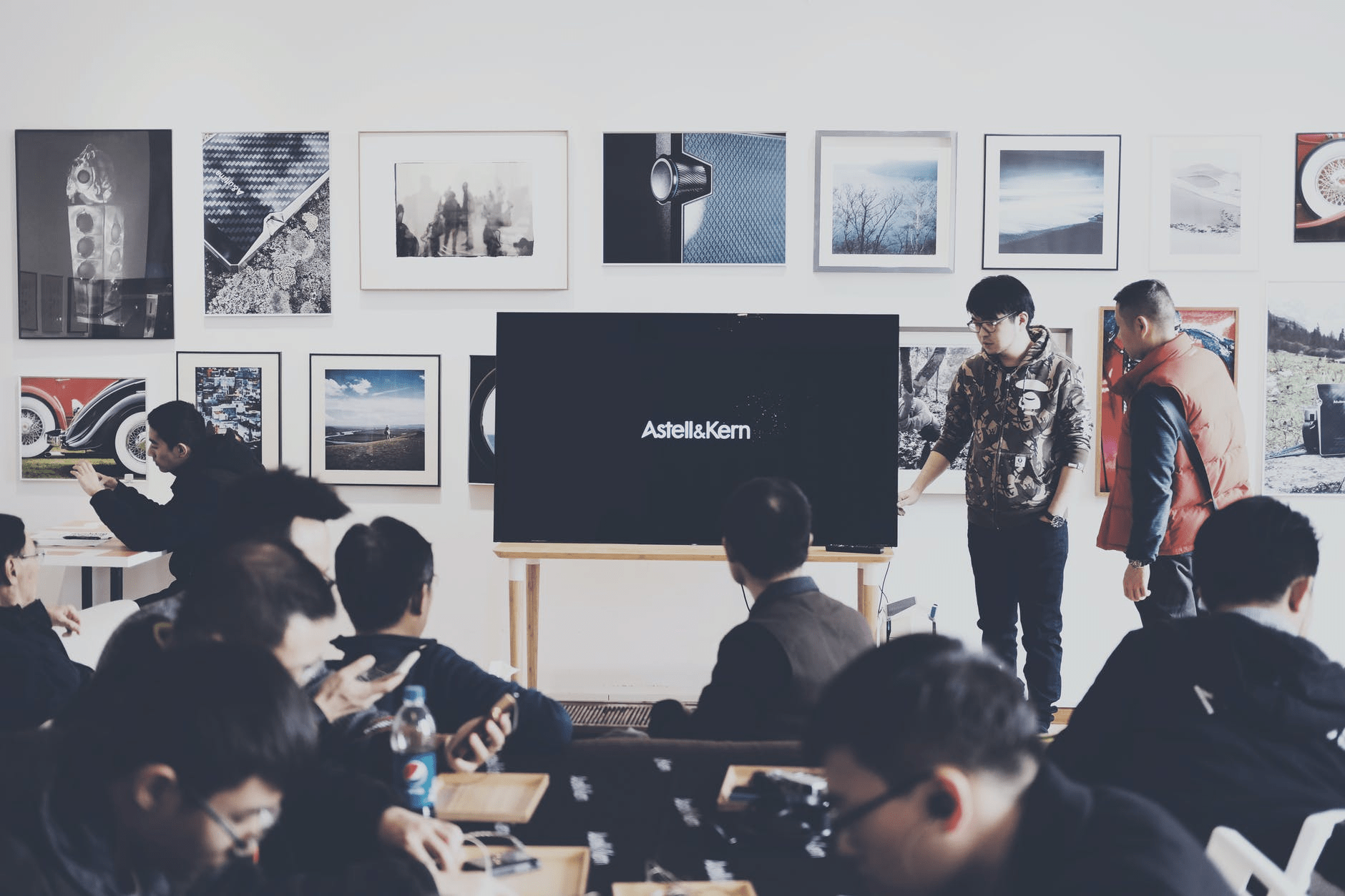 No successful event today is complete without the right audio-visual equipment. If you're looking for audio-visual services for your big event, it can be difficult to decide what type of service is best.
However, by considering the different types of events that are planned in advance and understanding how much money you have available to spend on these services, the process becomes a little bit easier. It's also important to find an experienced company with both electronic and non-electronic support so they'll be there when something goes wrong or if you need extra help at any point during your event day. We hope that this article has provided you with some useful information.