THESE BAD BOYS LOOK AS GOOD AS THEY FEEL
Let's call a spade a spade, guys. Travel pants are basically to guys what leggings are to women. Pants that we wear when we really wish we could be wearing sweatpants.
Travel pants have even taken over the workplace. Yes they may feel comfortable, but they look like a trampoline cover glistening in the sun.
Guys think they've outsmarted the office dress code but we've gotta be honest… women  can tell. Unless you've got a karate class to teach, you've got no business wearing these to work on a Monday.
It seems like every brand (and their mom) has come out with their own high-tech style of performance travel pants. But most of them? Well, they're not great. The more they stretch, the more they look like a dried-out hair tie.
With one notable exception – a company called Birddogs, which wasn't even on our radar 'til now. And here's the good news: even we have to admit they are the only stretch khakis that look exactly like khakis.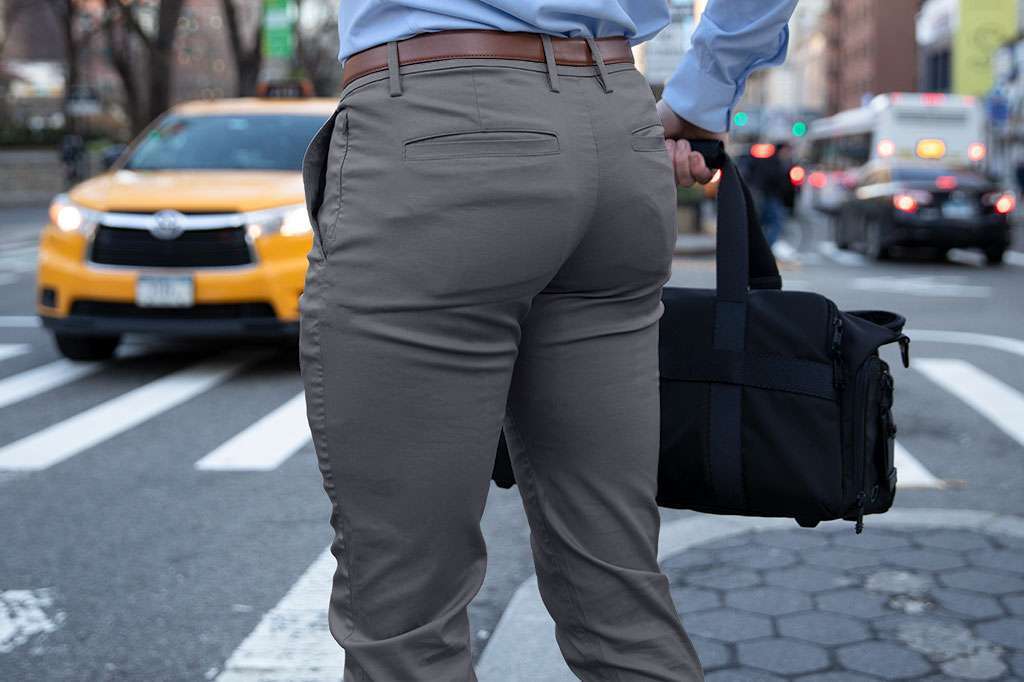 The website looks like a frat that got kicked off campus, lost their house and figured – how hard can it be to make pants?
But after some more digging, we can conclusively say don't let the Animal House act fool you. They've actually got some serious horsepower behind their product, having poached the head of design at Lululemon.
Look, we get it. You guys want to be comfortable, but don't get carried away. You work in an office, not a dojo.