PEZ's medium of choice is the pencil. Many of his pieces are drawn with the use of a single pencil, creating various shades and contrasts with each stroke. His work has an essence of dreamlike wonderment, often escorting the viewer through many mysterious, and often eerie, scenarios. PEZ has a unique talent of adding an air of darkness to his portraits of common objects. His depictions of Land Rovers, Volkswagens, astronauts and the beloved Simpsons family, are all prime examples of his cutting edge creations and have each grown increasingly popular over the past couple of years.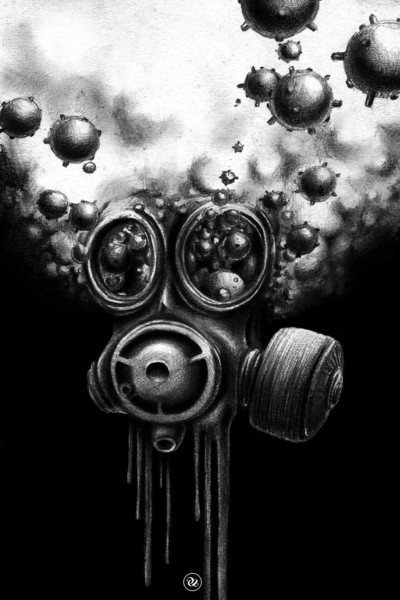 "We're excited to add PEZ's unique work to our line starting with an exclusive collection of some of his best works, we're looking forward to many great releases and collaborations in the future!" – Tom Rowlandson
An exclusive collection of PEZ's best work is now available for purchase through Eyes on Walls. Prices range from $34.99 to $149.99.
About Eyes on Walls
Eyes on Walls are an art company that publishes an exclusive collection of edgy and inspiring art from popular urban culture. The company works with a worldwide collective of some of the most popular young living artists of today to offer the best collection of their work available and make it available to a global audience.