No matter whether you are a man or a woman, your clothing speaks volumes about you. It reflects your personality, your social status and physique. It is extremely important to dress your age especially when you enter into your 30s. The significance of moderation and restraint becomes all the more valuable by this time. By now, it is obvious that you have established yourself and you have a specific image that you try to display.
Create Your Signature Style
Although wardrobe expansion might not be the first priority for many of you who have entered their 30s, this is the time when you need to invest in quality pieces rather than quantity. The items might be few in number, but they speak volumes about your choice and style. In fact, this is the time when you create and establish your signature style. Spend some time and build your wardrobe according to different needs like daily office wear, outfits for official tour, and outfits for official get together and outfits for hanging out with friends. To keep a closed eye on everything happening on fashion industry, you can subscribe to sites like FashionEdits for fashion networking.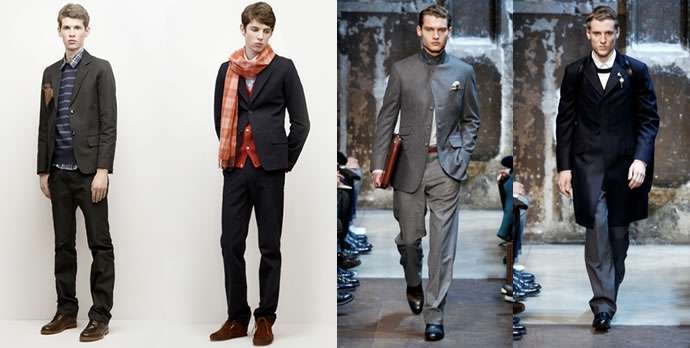 Showcase your Personality
When you are building your wardrobe you need to make smart choices of clothing and accessories that you can mix and match without breaking your bank. It is quite possible that lucky few of you must have found your better half and settled in life. Well, it is obvious that your priorities change, but at the same time it is also important to keep with the latest fashion trends for men in 30s and update your wardrobe so that you climb the ladder of success.
By this time you would have set your personal likes and dislikes especially when it comes to clothing and styling. Most of you try to develop an image that is clean and high quality one so that you blend your office and leisure time without changing your entire wardrobe. The best thing to do is to buy clothes that are comfortable to wear keeping an eye on styling and form fitting designs.
Wardrobe Tips
Everyman should own a suit by the time he is 30 and it should be a good one. Make sure the cut and detailing is done carefully. Invest in timeless pieces so that an old classic gets a modern and youthful edge. This will produce both, sartorial praise as well as an overall youthful appearance.
The second most important thing is that your tailoring should now fit perfectly. The time is gone when you used to wear something of the nearest size and thought it will do. Even if you are not in a comfortable financial position that you had thought you would be, you can still opt for high street versions or get from rummage vintage shops the suit or simple casual blazer and get it altered according to your figure. You can perhaps make it look more expensive that it is.
The next thing that you need to take into account is the color of the fabric. The time has come to say goodbye to bold yellows and striking reds, but you can still go for burgundy, olive green and camel shades. They are much more subtle and look great when tailored correctly and teamed with basic shirt and apt trousers.
About Deepu Thapliyal
Deepu Thapliyal
Deepu is the editor of FashionEdit. A site that educates people to understand current fashion trends, and provides insights related to the networking in fashion industry. She loves to write about fashion, beauty and style.