When it comes to meeting women online, many men seem to struggle with how to be successful. They send out messages that are generic and uninteresting, or they take too long to get around to asking for a date. If you want to meet more women online, you need to start by following these effective tips!
Find Dating Websites
This is the first thing that comes to everyone's minds when it comes to finding a woman on the internet. Going on an adult dating site has proven to be the most effective way to meet women online. There are multiple reasons for this. The first reason is that you can find a woman on a dating site who is also looking for a relationship. This cuts out all of the hassles of having to go through the process of finding someone who is single and available.
Most of these apps can be downloaded on your phone for free, so there is no need to worry about spending any money. The second reason finding a dating pageis the most effective way to meet women online is because you can be very specific about what you are looking for in a partner. This means that you can find someone who meets all of your criteria and who you are compatible with.
Set Up A Good Profile
Now it's time to set up your profile. This is your chance to show off who you are and what you're all about. Choose a good picture of yourself, preferably one where you're smiling and looking happy. Write something interesting in the "About Me" section, and make sure to include some hobbies and interests that women would find attractive.
You have to make sure that you justify every picture and everything you've put into the bio on your first date. You'll need to look sharp and smell nice, and you'll have to be interesting and engaging throughout the date. If you don't, she'll think that your profile was just a bunch of lies.
Write about your hobbies, passions, what you do on a Sunday afternoon, what your favorite books are…anything that will give her a better idea of who you are. Be genuine, be open, and let her know what makes you tick. And whatever you do, don't talk about exes!
Always Be Honest
Transparency and honesty are essential, especially when you're looking for a long-term relationship. No need to try and be someone you're not because eventually, the truth will always come out. It's always better to just be upfront from the beginning about who you are, what you want, and what you're looking for in a partner.
If you're not honest with women from the start, it'll only lead to disappointment and heartache further down the road. So always be truthful about your intentions, your desires, and your feelings. It'll save everyone a lot of time and hassle in the end.
Being genuine is always attractive, no matter who you are or what you look like. So embrace yourself for who you are, and don't be afraid to let women know the real you. It might seem scary at first, but it's always worth it in the end.
Visit Forums
Forums with mutual interests is another great way to meet women online. If you're into gaming, find a forum for gamers and start discussing topics with the ladies there. You can do the same for other interests like sports, movies, or even specific TV shows. Be sure to be yourself and always be honest in your posts.
This way, the women will get to know you better and perhaps even want to meet up with you in person. Who knows, you might just find your perfect match by simply being yourself and chatting it up on forums!
What are some of your favorite ways to meet women online? Let us know in the comments below! And as always, happy dating
Use Social Media
Social media can be a big help when it comes to meeting women online. You can use sites like Facebook and Twitter to find women who share your interests, and you can also use them to connect with potential dates. Just make sure that you're using social media in a way that's respectful and not offensive, and you should be able to find some success.
However, be careful and beware of red flags. If a woman seems too good to be true, she probably is. Don't give out too much personal information, and always meet in a public place for the first few dates. Use your best judgment, and you should be able to find some success in using social media to meet women online.
Don't Be Scared Of Starting A Conversation
It's not that hard to start a conversation with another person, especially online. Some great opening lines with a woman you want to date are the following:
"I'm really interested in learning more about you."
"You seem like a really fun person."
"I bet you're a great listener."
"I'd love to hear more about your day."
Women online appreciate it when men take the initiative to start a conversation. It shows that you're not afraid of interacting with them and that you're interested in getting to know them better. So don't be scared of striking up a conversation with a woman you want to date online! Go ahead and send her a message. Chances are, she'll be glad you did.
Learn How To Talk To Them Via Web
It's not enough to just start a conversation, you'll need to know how to keep it going if you want to meet women online. One way to do this is by learning how to talk to them via the web. Here are a few tips:
Make sure you have something interesting to say. No one wants to hear about your shopping list or what you had for dinner. Instead, try talking about current events, hobbies, or anything else that would be of interest to the other person.
It's also wise to be engaging. Ask questions, make jokes, and be overall pleasant to talk to. No one wants to carry on a conversation with someone who seems bored or disinterested.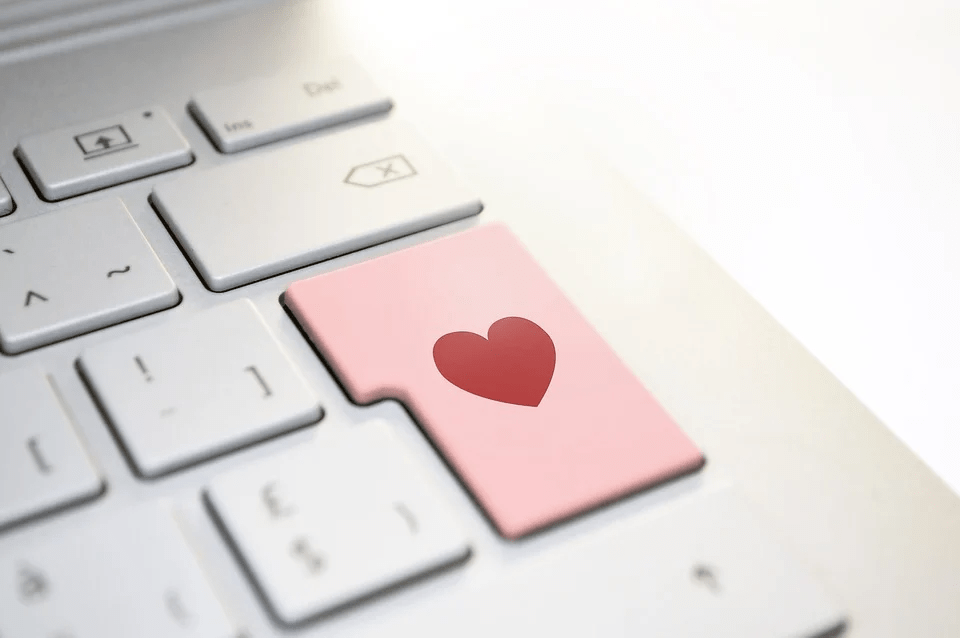 Online dating is a great help for people to meet each other, but you'll need to find the right dating site for you. Make sure that you set up a good profile and never lie on your bio. Visit forums and use social media to see if there's someone you're interested in. Finally, never be scared of starting a conversation and learn how you can keep it going. Good luck out there and have fun!