eDiets.com, a brand of As Seen On TV, Inc. (OTCQB: ASTV) and the leading digital destination for nutritional products and information, today unveiled its new technology platform powered by powerful market entrant FoodCare Inc. eDiets will now offer online weight management and wellness lifestyle applications and products directly supported by the hottest celebrities and world-renowned weight loss experts committed to helping people improve their health and get in shape.
The new eDiets platform, complete with website and mobile optimized functionality, highlights the latest celebrity nutrition and trends and offers a unique approach to diet management, fitness and total wellness in ways that are both entertaining and informative. Behind the scenes, eDiets members also receive highly advanced personalized Nutrition Insights™ founded on clinically based dietary guidelines, with options for direct support and engagement by the members' own registered dietitian and healthcare team. With the platform's many social integrations, users are also able to share their experiences with others through Facebook, Twitter and Pinterest.
"This new platform completely redefines the eDiets brand and consumer experience, bringing new life to a category that has lost touch with the real needs of dieters today," said Ronald C. Pruett, CEO of As Seen On TV. "Our recipe for success combines celebrity content, community, wellness products, and personalized nutrition insights – what will soon determine the minimum capabilities needed to compete in this industry."
Recently, eDiets welcomed back John McGran to serve as Chief Editor. McGran, who served as Editor-in-Chief for eDiets from 2000-2007, will share his editorial experience with celebrities and diets to drive content and community growth. "Health and wellness needs to be made fun, engaging and rewarding, and we've proven over the years we know how to do just that," statedJohn McGran. "Partnering with FoodCare will enable us to offer consumers the most innovative program on the market."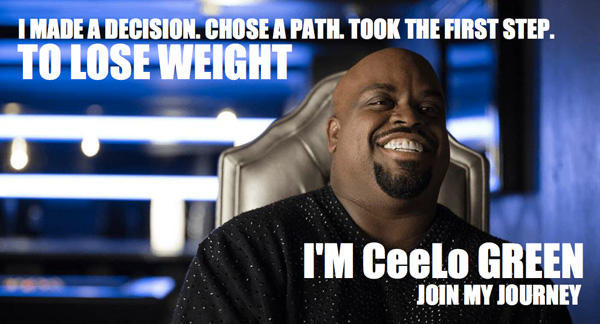 FoodCare, a rapidly emerging healthcare technology startup in the fields of nutrition-related enterprise software, big data personalization infrastructure, APIs, and consumer apps, provides the software infrastructure to power the new eDiets platform. Utilizing FoodCare's advanced Nutrition Insight™ technology, eDiets users will be able to create highly personalized dietary profiles based on chronic diseases, disease stages, food intolerances, and personal preferences (along with the dietary preferences followed by the celebrities they choose to follow). This new technology will also translate traditional nutrition fact labels across hundreds of thousands of restaurant dishes, prepared meals, snacks, recipes, beverages, vitamins, and supplements, making the new eDiets digital meal plans specifically attuned to the personal dietary profile of every member.
Nationally recognized Registered Dietitian Susan Burke March, a highly respected weight management and dieting specialist, serves as eDiets' Chief Nutritionist and oversees development of diet plans. "The ability for eDiets members to invite their registered dietitians directly into the nutrition guidance process was a key value driver offered by FoodCare," said Ms. March. "The fact that registered dietitians can fine-tune nutrition guidance at the individual human level, and then instantly re-analyze the entire database and offer new nutrition insights, is a huge leap forward for the entire dietetics industry."
"This release marks a new wave of wellness innovations coming to market," said Ken Marshall, CEO of FoodCare. "Our technology represents the future of nutrition education and wellness transformation, and we sense that first generation nutrition guidance solutions will quickly become obsolete as leaders like eDiets redefine the marketplace."
To set up your own plan on the new eDiets platform, visit: http://www.eDiets.com
About As Seen On TV
As Seen On TV, Inc. (OTCQB:ASTV) is the leading multichannel distributor of As Seen On TV products and serves up fun for engaged consumers worldwide. Customers can find 1,500 products from As Seen On TV in the areas of Household, Kitchen, Outdoor, Health & Beauty, Fitness, Clothing, Electronics, Toys, Novelty, Pets, DVDs, and Food. Celebrities and industy experts often endorse AS Seen On TV products for their inventive nature and utility. For more information, please visit http://www.AsSeenOnTV.com.
About FoodCare
FoodCare's enterprise software, big data personalization infrastructure, APIs and consumer apps help partners care for their communities by helping the people in them get personalized Nutrition Insights whenever and wherever they eat. FoodCare solves challenges associated with nutrition education and behavior transformation for health condition and community specific populations by making it easy to understand nutrition needs, and act to meet those needs. Through FoodCare's Partner Program, any app developer, healthcare provider, or wellness platform can utilize FoodCare's infrastructure and data to power nutrition transformation in their communities. Learn more at http://www.foodcare.com.
Forward-Looking Statements
In accordance with the Private Securities Litigation Reform Act of 1995, we caution you that, whether or not expressly stated, certain statements made in this news release that reflect management's expectations regarding future events and economic performance are forward-looking in nature and, accordingly, are subject to risks and uncertainties. This information is qualified in its entirety by cautionary statements and risk factor disclosures contained in the Company's Securities and Exchange Commission filings, including the Company's annual report on Form 10-K for the fiscal year ended March 31, 2013. We caution readers that certain important factors may have affected and could in the future affect the Company's actual results and could cause the Company's actual results for subsequent periods to differ materially from those expressed in any forward-looking statement made by or on behalf of the Company.