According to Prevent Blindness America, more than 2,000 people injure their eyes at work each day.  The problem is so serious, the organization sets aside March of each year as Workplace Eye Wellness Month, dedicated to raising awareness of this issue, and most importantly, what can be done to reduce the number of tragic accidents. According to the organization, the number one way to reduce eye injuries on the job is the simple act of wearing appropriate eye protection – all the time, not just some of the time. This shouldn't surprise anybody; but it brings into focus the harsh reality that many workers don't consistently wear proper eye protection on the job.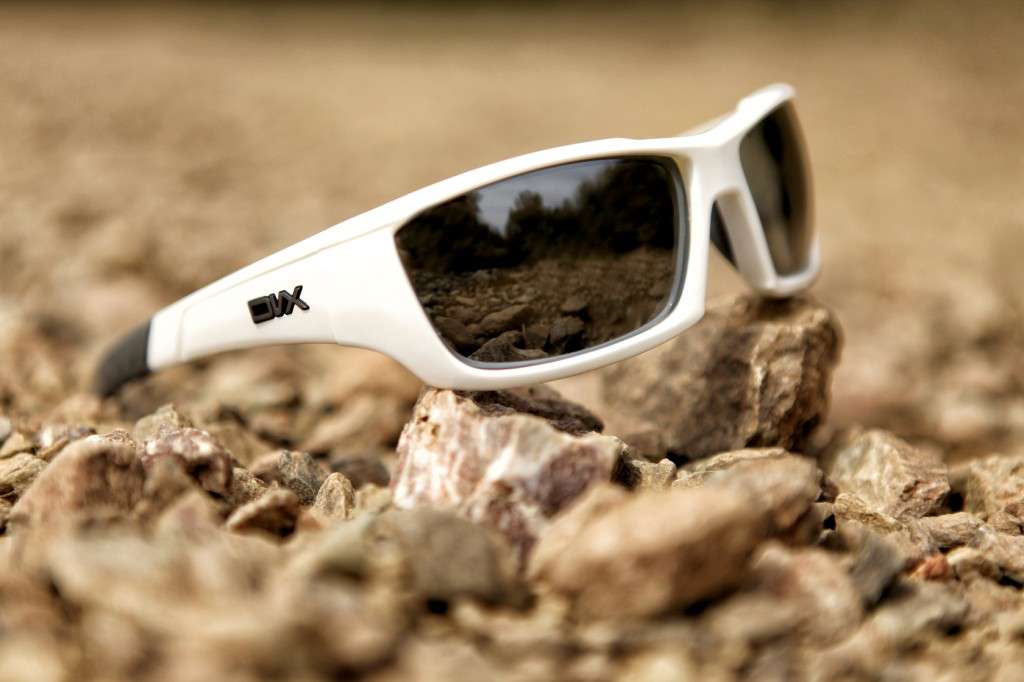 The manufacturers of DVX Sun + Safety Eyewear share this concern, which is why the company steadfastly supports the educational and outreach efforts of Workplace Eye Wellness Month.  As a company specializing in ANSI-approved vision protection for the workplace, as well as general outdoor use, DVX understands the need to get more people to take this simple and critical step to protect their eyes every time they step onto the assembly line, factory floor, construction site or other job.
"It's sad that 90% of workplace eye injuries could be prevented, by wearing approved safety glasses," said Myles Freeman, Jr., Co-Owner of DVX Sun + Safety. "That's hundreds of thousands of injuries a year that could have been avoided. Unfortunately, people have the misconception that safety glasses need to be hot, uncomfortable and clunky, or that they will interfere with performing their job duties. This simply isn't the case anymore. Today, the same glasses you wear going to work can protect you at work," added Freeman.
The DVX Sun + Safety line provides a wide variety of glasses that combine style, comfort and visual acuity with state-of-the-art eye protection, available at affordable prices exclusively at Walmart Vision Centers nationwide. The DVX line features frames crafted from DuPont™ Hytrel® thermoplastic polyester elastomer, an advanced material that combines the flexibility of rubbers, the strength of plastics and the formulation of thermoplastics.  As testimony to the performance and styling of DVX Sun + Safety eyewear, the brand is endorsed by NASCAR champion Jeff Gordon.
These glasses are perfect for everyday wear and all sort of outdoor activities, yet they offer ANSI-rated protection at reasonable prices ($48 for non-polarized and $78 for polarized models).
Every DVX model carries the stringent ANSI-Z87.1 High Velocity and High Mass Impact rating, for true occupational-grade protection at work or play. Almost all DVX styles are also Rx- Ready, accommodating a wide range of prescription lenses either with standard frames or the unique DVX Rx Rim system. This makes DVX Sun + Safety eyewear an ideal solution for workers who require corrective lenses, and a far better and safer alternative to wearing cumbersome safety goggles over standard prescription eyewear.
DVX eyewear is available in more than 2,600 Walmart Vision Centers nationwide that offer free vision screenings in-store as well as a free 12-month warranty against manufacturer's defects on all frames and lenses.  For more information about DVX Sun + Safety eyewear, visit dvxeyewear.com.