Today men are blessed because they can choose what underwear they like and what is the most comfortable one for them. They come in a variety of sizes and shapes and they enable us to feel comfortable in our clothes. Here are some types of underwear for you to go through, maybe this will be a life-changing experience for you.
Men's underwear used to be restricted to just boxers and briefs. Men's underwear today is so diverse that you could try a new style every day for a week and still have plenty to try. You can go to mensuas.com to see the variety of underwear you can get. This reference to men's underwear includes an explanation of each kind of men's underwear, as well as its benefits and drawbacks, so you can determine which styles are right for you.
Briefs
The majority of guys have a couple of pairs of briefs. They're basic underwear with a range of rises and patterns that's good for casual activities and going out. They conceal your package and buttocks but leave your thighs and legs exposed and unconstrained. This makes them comfy to wear regardless of what you put on top of them. Men who like briefs want some support to keep everything in place, but they dislike the additional fabric seen in boxers. Low-, medium-, and high-rise briefs can be used to highlight the rear and profile. They reveal the thigh as well as the side of the leg. There must be no extra fabric.
Boxer Briefs
Boxer briefs are a type of men's underwear that was first created in 1992 by designerCalvin Klein and modeled by rapper Marky Mark. This popular men's underwear design may be described as "briefs plus." A traditional boxer brief is a mid-rise short that reaches about halfway down the thigh. Only approximately a third of the thigh is covered by certain types of boxer underwear. They give the same level of support as full-coverage briefs. Boxer briefs are suitable for daily wear. They're generally a soft cotton and spandex combination that works well under athletic gear for mild sports. They generally have a keyhole fly, although it isn't what makes them unique. There are boxer briefs with moisture-wicking materials, odor protectors, and other features similar to briefs.
Boxer Shorts
Boxer shorts are a type of men's underwear that was previously quite fashionable in the 1920s and has recently made a fashion resurgence. The majority of boxer shorts are constructed of stiff fabric. They frequently have a balloon seat, which is a piece of loose fabric at the rear of the shorts that accommodates the wearer's buttocks when bending forward. The majority of boxer shorts have a back panel seat with two seams that stretch to the shorts' edges.
Trunks
Trunks are becoming a more common choice for men's underwear. They're a mix between a brief and a boxer brief but without the excess fabric seen in the boxer brief. They feature short legs and a square-cut look. Try trunks if you're looking for something a little different. Boxer briefs are not the same as trunks. They're more of a square-cut brief, which is often just called a square-cut. A trunk is either a shorter or longer boxer brief, depending on how you look at it. Many guys are unaware that the underwear style they are wearing is trunks. It's most likely a trunk if the leg is short but not nearly as brief.
Jockstraps
C. F. Bennett created the jockstrap in 1874 to offer support for bicycle delivery men, often known as bike jockeys, who rode their bikes across London's cobblestone streets. When worn underneath cycling shorts or jerseys, jockstraps raise the package up and away from the body for cooler and dryer use during strenuous athletic activity.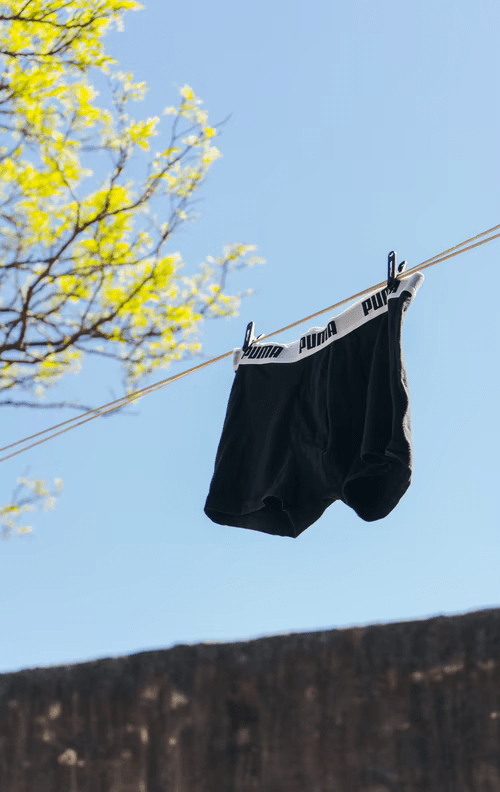 Bikini Briefs
Flys and waistbands are generally absent from men's bikini bottoms. Although they are frequently part of a bodybuilder's costume, they are mostly worn for pleasure and sunbathing. Bikini briefs feature more material than a g-jockstrap, the string's making them more popular to wear.
G-String
G-strings are the "bare essentials" of men's underwear. A G-string is a tiny strip of cloth that links a pouch to the waistband, so it's not for the faint of heart. The buttocks are displayed completely. Men who don't want to "go commando" under their tight-fitting jeans may opt to wear G-string underwear, as many men do.
Men need high-quality underwear to feel comfortable. Follow these solutions so you can find your underwear preference.