Dermablend, Zombie Boy, and a crew of makeup artists teamed with London based Infinite Realities. Using ground-breaking Photogrammetry Scanning technology, 72 high resolution cameras simultaneously captured every inch of zombie boy's body. After hours of blending, molding and transforming these images, the 3D Zombie Boy clone is now yours to uncover.
Click to discover 'How We Did It'
Dermablend is the leading dermatologist recommended camouflage brand. For the past 30 years, Dermblend has been recognized for their exceptional products by the medical community and by professional makeup artists. These high performance foundations are all allergy free, fragrance free and smudge resistant. One of their most loved products includes the Leg & Body Tattoo Premier Concealer, as seen on Zombie Boy here: Dermablend guarantees long lasting wear and the solution to cover any facial or body blemishes. Made for every skin complexion – they've got you covered!    
Dermablend™ Leg and Body Tattoo Primer
Aids in the concealment of tattoos and imperfections on the body.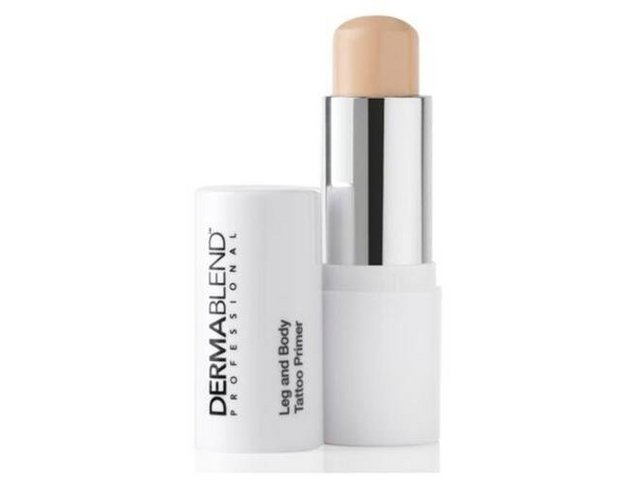 The Leg and Body Tattoo Primer improve the laydown and application of Leg and Body Cover for a more natural and flawless result while enhancing wearability and smudge resistance properties. Enjoy easy application within minutes and long lasting, smudge resistant wear.
Dermablend™ Leg and Body Cover 
Dermablend™ Leg and Body Cover
High performance technology, full coverage body foundation. 
An improved lightweight formula with SPF 15 and high purity pigments. Leg & Body Cover offers improved skin tone shades and texture to deliver a flawless look and 16 hours of consistent color wear.
For more info on Dermablend, please visit http://www.dermablend.com/.