Fielder's Choice, written by Alabama attorney Mark Hart, is a coming-of-age novel about a high school senior from a traditional American family who is forced to confront the divisive issues of racial integration in the Deep South and the escalating war in Vietnam.
Set in the author's hometown of working-class Birmingham, Alabama, Fielder's Choice is a dramatic and deeply personal tale which accurately captures and depicts the social, moral and economic conflicts among the people at the time.
It's the spring of 1969 and 18-year-old Brad Williams' working-class father expects him to start earning money immediately after graduating high school. He desperately wants to get a baseball scholarship to college to avoid the life of drudgery and desperation he sees with a father who slaves away in the steel mills.
His chances for a scholarship are threatened when a talented Black student is transferred to his school and is given his position as shortstop.  Racial tensions intensify when Black families try to move into the neighborhood. He falls in love with the girl of his dreams, but the possibility of getting a low number in the new lottery system could draft him into the Vietnam War.
He is forced to make choices that have serious consequences.  He befriends his new Black teammate, but is taunted by a bully and confronted by bigots. While recognizing that property values could decline if Blacks move in, he disagrees with his father's methods of keeping them out. He becomes involved in an antiwar movement, losing support from his coach and alienating his girlfriend.  He is a challenged young man, desperately trying to figure out his destiny and role in society, faced with dramatic personal situations filled with uncertainty and chaos.
Hart's portrayal of the growth and development of a young man facing these challenging and difficult times is more sympathetic than judgmental. His story is a microcosm of the conflicts in families that were occurring all across the country, and it conveys many messages that remain pertinent today.
Fielder's Choice J. Mark Hart
List Price: $15.95
Paperback, 460 pages
TradeWorks Publishing
ISBN: 978-0-982617434
About the Author: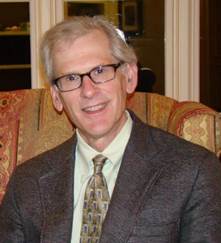 J, Mark Hart is an Alabama lawyer who grew up in Birmingham during the Civil Rights and Vietnam era dramatized in his novel. He has handled civil litigation and appeals for more than 30 years. He lives with his family in Birmingham.
What People Are Saying:
"Fielder's Choice does a truly wonderful job of presenting a city struggling to understand itself and an 18-year-old boy trying both to fit into this city and get out of it. Brad and the characters closest to him are wonderfully rendered, strongly presented and, at times, heart-wrenchingly achieved. It is a deeply enjoyable novel."
–Matthew Simmons, "Southern Literary Review"
"I love a well-written novel about men working, and the steel mill pages are powerful and evocative. The author does equally well with the concrete details of high school baseball, family life during the 1960's, church attendance, and antiwar activities. He also gets the painful details of young love right."
–David Willson, Veteran magazine