In this article, it will guide you through with what to wear for a cocktail event and certainly what to avoid wearing. It can be confusing when an invitation to an event says cocktail attire. A broad term, with no indication of what to wear. The question is, how formal should we dress for the event? An invitation that says cocktail attire, means that you should be formal and dress for the occasion.
When should I wear this?
It can be hard to find the balance for cocktail attire, as you want to be dressed more smartly than your office work suits, however, not overdressed where you're in black tie. Normally, a cocktail attire is for a formal event such as weddings, anniversaries, formal birthday celebrations, evening parties, or even sporting events such as the races.
What should I wear for cocktail attire?
To put it simple, a cocktail attire is a suit, shirt, a tie and smart shoes. The best cocktail attire for men is in the details. The quality of your suit, the material and the tailor, how your shirt fits, polished shoes and the accessories that tie the outfit together in a sleek way. You should aim to wear a suit, preferably tailored for a cocktail attire event. Dark colors are your standard cocktail attire, black, grey or your navy, they are simple but can be an effective statement and look formal, however, remember a black suit should not be worn for a wedding. If you are bold person, you can opt for patterned suits, such as pin stripes or checked, just make sure it is not over the top and always think of your hosts as you don't want to over shine their event.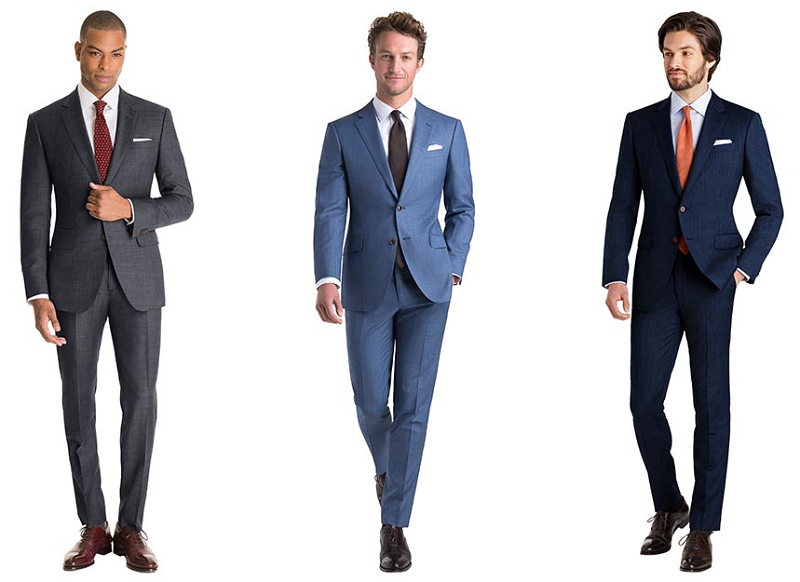 You have got your suit, next it's the shirt. For a formal event, a white buttoned-down dress shirt is often your best shout. It is a classic look and goes with any colored suit. If you don't fancy the classic white shirt then you can opt for neutral colors; grey, powder blue or black. If you are feeling bold, but want to keep the classic look then maybe opt for a patterned striped shirt, but make sure the shirt complements the suit and the colors blend well together. Whatever button-downed shirt you decide to wear, just remember to tuck it in and make sure it is crease free! Depending on your shirt, cufflinks may also be an option. This is also a way to show of your creativity side through the design of the cufflink.

It is important to make sure you wear a tie for a cocktail attire event, without one it can come across too causal and look like you have just come from work. By wearing a tie, it is a great way to show your personality, as this is your chance to express yourself and make your suit different to everyone else. Colored or patterned ties are welcomed for a cocktail attire, it gives a classic look with a modern twist. You also have the option of what width of tie to wear, skinny or thick. If you choose to wear a skinny tie then stick to blocked colors, black would be your best bet.
Colored or patterned ties are welcomed for a cocktail attire, it gives a classic look with a modern twist.
What Type of shoes Fit Well?
Shoes can make an outfit. Although shoe etiquette has relaxed, it is still important to wear a pair of shoes that are smart. At a cocktail event, it is best to avoid wearing trainers as this can be seen as being too casual for the event. Blacked laced shoes are normally best for formal attire, however, if you do not feel comfortable wearing these then wear loafers or oxford shoes, in black or brown. The number one rule for cocktail attire shoe etiquette is to make sure they are always polished before the event; this can make the shoes appear more smart.
Cocktail Attire Accessories?
If you are wanting to add some flare, creativity or personality to your suit, accessories are the best way.
Pocket squares are a great way of brightening an outfit up and also giving a classic formal look. They can tie your whole outfit together, and give a gentlemanly sophisticated polished look. In addition, colorful print pocket squares can be a conversation starter at the event, as it can catch someone's eye.
Make sure you wear a simple belt. If you have the money and are at formal events regularly then try to invest in an expensive belt, this way you will get your moneys worth as it was last for ages. We want to avoid looking like Joseph and his amazing technicolor dreamcoat so we want to keep the color scheme simple, this way it will make your outfit more elegant and sleek. Try match your belt with your shoes, for example if you have black shoes go for a black belt, avoid a brown belt and black shoes and vice versa.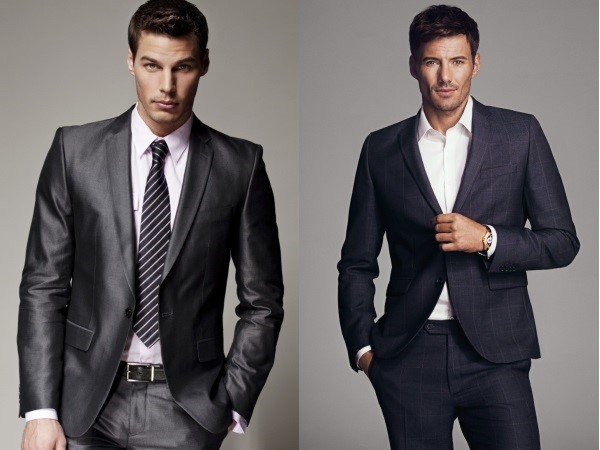 Now it may be odd that I have to mention this, but remember to wear socks. Cocktail attire is not part of the new trend to show of your ankles and go sock-less. Ankle socks are an absolute no, calf socks are recommended, normally plain ones that match with your suit, black or navy. There is a new trend of wearing bold colored or patterned socks, and with there being no rule about what color socks to wear, this can be your chance to bring out your personality and flare.
Finishing touches
Once your outfit is chosen and put together, it is important to make sure your appearance is smart and clean cut. Make sure your hair is smart, been combed through and hair products are used (if you feel comfortable). Make sure you spray cologne before you leave for your event. This shows that you are, clean, well groomed and also can help with confidence.