Our anti-hero Nucky Thompson is leaner and meaner – and Prohibition-era Atlantic City is thirstier – than ever. Embrace the Prohibition Era cocktails consumed by Nucky and the gang by imbibing in the classic Crown Royal Black Manhattan or the traditional Bulleit Rye Sazerac. Mix it up with the Dickel Ginger Smash or try a modern twist on the Old Fashioned with Captain Morgan Black Spiced Rum. Whether you are throwing a premiere party with friends or watching alone on the couch, celebrate the premiere in true 1920's style with the recipes below.
Dickel Ginger Smash
Ingredients
1.3 oz. George Dickel Rye
5 lime wedges
.75 oz. simple syrup
1.5 oz. ginger ale
2 Dashes of Angostura bitters
Directions
Combine all ingredients
Strain into a Collins glass over ice
Henry Morgan's Old Fashioned
Ingredients
1.25 oz CAPTAIN MORGAN® BLACK SPICED RUM
3 Dashes Bitters
1 Packet Raw Sugar
1 Orange Twist
Directions
Place the orange peel, sugar and a few drops of water in a sturdy rocks glass and muddle with the back of a spoon.
 Stir the remaining ingredients in a cocktail glass with ice.
Strain into the rocks glass over fresh ice.
Crown Royal Black Manhattan
Ingredients
1 oz. of Crown Royal® Black Blended Whisky
½ oz. Cragganmore® Distillers Edition
½ oz. sweet vermouth
1 ½ oz. simple syrup
½ dashes bitters
1 piece(s) maraschino cherry
Directions
Stir all together in a mixing glass with ice.
Strain into a martini glass.
Garnish with a cherry.
Bulleit Rye Sazerac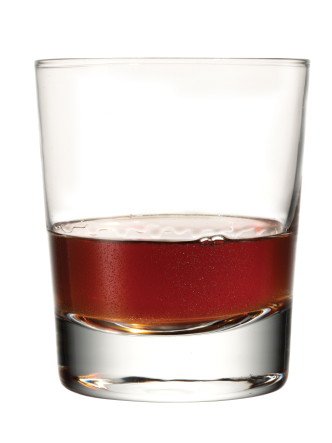 Ingredients
1 oz. Bulleit Rye
.25 oz. Stirrings Blood Orange Bitters
1 tsp. Romana Sambuca (25 oz. per bottle)
Directions
In a cocktail shaker, combine Stirrings Blood Orange Bitters, Bulleit Rye and Romana Sambuca with ice.
Cover and shake vigorously.
Strain into a mixing glass.
Basil Hayden's® Nucky's Weakness
Ingredients
 1½ parts Basil Hayden's® Bourbon
¾ Part Fresh Lemon Juice
2 Basil Leaves
¾ Part Honey Syrup
Directions
1. Muddle lemon juice, basil and honey syrup in a mixing tin.
2. Add Basil Hayden's® bourbon and shake lightly for 5 seconds.
3. Strain into a double old-fashioned glass,
4. Add ice and garnish with a thick grapefruit rind.
Honey Syrup
1. Combine 3 parts honey with 1 part hot water.
2. Stir until completely combined.
There would have been a fair share of bad hooch circulating America's favorite playground between the years of 1920 and 1933, when the country underwent the Noble Experiment of banning booze. But a few great drinks from the era survive. Sip one and tap into your inner jazz-age gangster.