60 may be the new 40, but that doesn't mean your body preforms like it's 40. A lubricant made from 95% certified organic Aloe Vera that nourishes & moisturizes for a smooth, pleasurable guide. Gentle enough for those with sensitive skin! Aloe Cadabra's special blend of ingredients helps your pH levels remain normal unlike lubricants that add parabens or harsh chemicals that irritate and dry skin out. Aloe Cadabra is Aloe Vera based which means EASY clean up being aloe is completely absorbed into the skin and NO STICKY mess. Making this production multifunctional as a hand moisturizer or lotion to applied to sun burnt skin.
Photo credit: Aloe Cadabra
Why Should You Use Aloe Cadabra®?
Aloe Cadabra® will consist of anywhere from 95% to 97% aloe vera. The remaining ingredients enhance the aloe effect by increasing the thickness and lubricity of the product. At the same time, they balance the pH so Aloe Cadabra® can be as close to a body's natural pH as possible. What we have found is that Aloe Cadabra® offers more moisturizing, less stickiness and more lubricity than other lubricants. What's more, because aloe absorbs into your body, there is no staining or clean up like with other lubricants.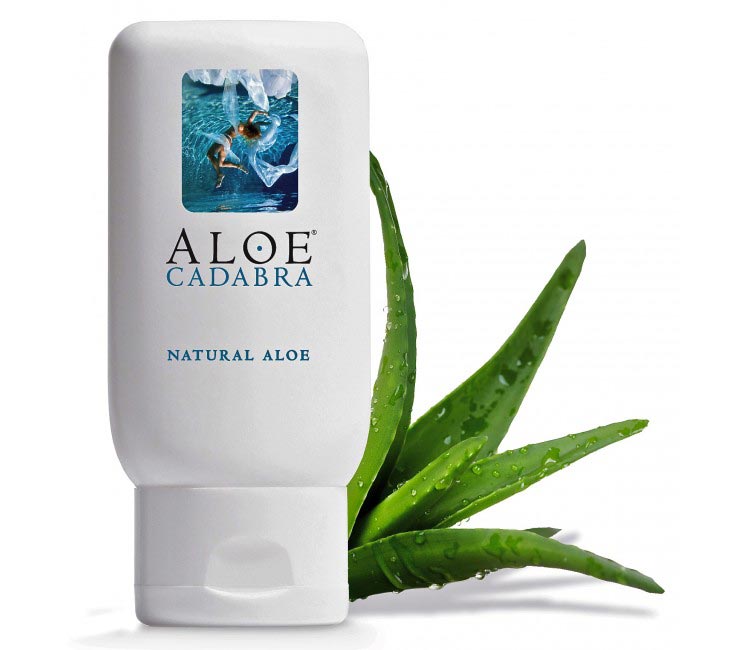 Contains Vitamin E to soothe and nourish while lubricating
As a topical cream can be used to moisturize, soothe and lubricate dry vaginal tissues
Certified organic ingredients
First and only plant-based intimate moisturizer
pH balanced for a woman's body
Edible
Absorbs into vaginal tissue so no gooey, sticky mess
Allows for glide, ease and effectiveness
Supports body's natural healing process by carrying vitamins and nutrients to skin
Helps restore natural vaginal moisture
Aloe Cadabra is available in Natural Aloe Scented, Tahitian Vanilla Scent, Pina Colada flavor, Fresh Lavender Scent, and their new release of Peppermint Tingle Flavor, which comes with MILD SENSATION.
For more information, please visit http://aloecadabra.com/.