When it comes to highlights, we're not talking garish boy band hairstyles that leave you feeling like a ken doll, but rather, a sunkissed natural looking color treatment that stirs up envy in your frenemy. Highlights are a classic go to during summer months, when faking a beach look is easily achieved in a salon chair. If you have never tried a color treatment, this is a great introduction that can refresh your overall look.
In fact, many guys get highlights, it's just that when applied correctly, you would never know – you just have a wow factor. This style tip is for those who are willing to go the extra mile and foil their nemesis! Wave goodbye to bleach bottle blonde hair disasters, and find out how to conjure the power of hair envy. If you want to get the celebrity look, then it's time to up your game and find out what they're doing to get one step ahead!
Foiling Your Nemesis
In order to 'foil your nemesis,' you must be prepared to go to a professional color stylist. No matter how easy the instructions look on the DIY box, we promise highlights will never look good unless they are done by someone who has professional training. If you know a friend, or were that guy, who looked like they fell in a bucket of bleach that one summer then it's time to walk away from the bottle now.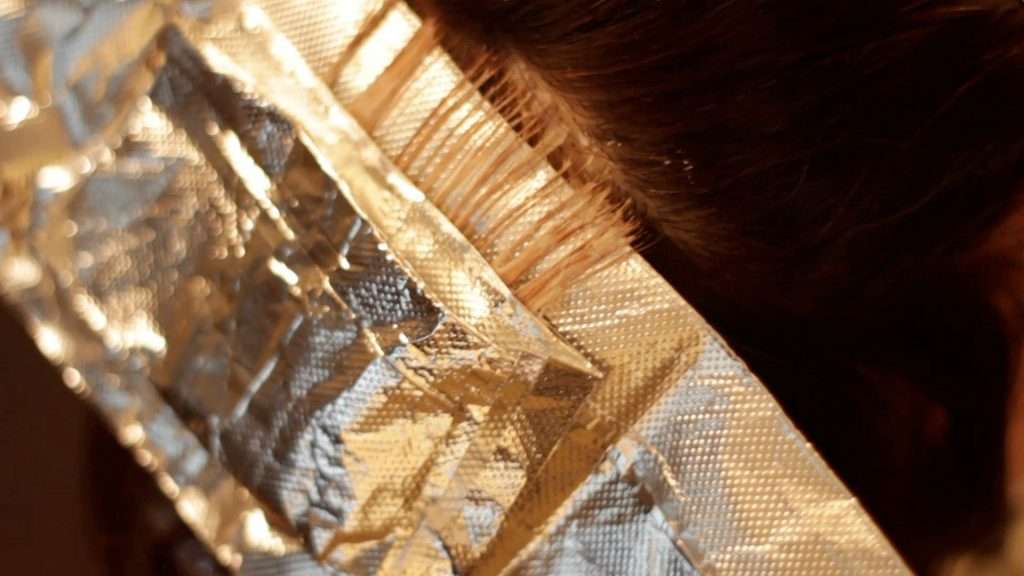 The reason highlights look better when applied at a salon is that they use foils, which creates a natural and subtle look. This is where the color technician selects strands of hair, freestyle and applies color. The goal of highlights is not typically to change the shade of your hair, but to create a hair illusion of having spent time outdoors. If you can tell you have highlights, then you may have used the wrong technique.
Foils can be used on short hair, but looks best on hair that is at least two inches or longer. If you are rocking long locks like Jerad Leto, this is the perfect look for you! As foils are placed by eyeballing your hair, a color technician creates a custom look just for you. It also means they can apply the color treatment to the ends of the hair only and 'highlight' areas where the sun would naturally lighten your hair.
Finding the Right Salon
It can be scary booking an appointment at a salon, especially if you have never been before, but below are simple tips to give you the head start.
John Frieda Sheer Blonde Shampoo and Conditioner
Book a free consultation – this will give you an opportunity to speak with a colorist without feeling pressured into a same day color treatment.
Go home – do not make same day decisions when it comes to hair color. If you like the stylist, by all means book the appointment, but do know you can cancel.
Arrive with clean dry hair – the colorist will apply the color treatment onto dry hair. Do not use product or style your hair. You can tell them how you wear it in the chair.
Expect to stay a while – color treatments can take anywhere from an hour to several hours depending on how much hair you have, and how much color you are having applied.
Always tip your support – when getting a color treatment, you will meet different people at the salon such as the stylist, colorist, and hair washer. Respect their trades by tipping them all.
With these tips, you can achieve a golden look perfect for summer. Be sure to book a follow-up appointment 4 to 6 weeks later if you want to keep your color looking fresh. You colorist may also recommend a color treatment shampoo that will prevent the highlights from looking brassy. We love John Frieda Sheer Blonde Shampoo and Conditioner to keep those ends dazzling.
Are you foiling your nemesis this summer? Leave a comment below and let us know!