Shopping online as opposed to in-store can be a great way to save money. The internet's overrun with websites offering discounts, promotional offers, and seasonal sales. Even stores that don't hold in-store promotions usually hold online ones.
However, just because you can save money online, that doesn't mean that it's easy doing so. There are many different tips and tricks that you can apply to online shopping to save yourself money. This article is going to break down nine such tips so that you can save yourself as much money as possible:
Coupon Websites
Applying coupons is unquestionably the best way of saving money online. There are many ways one can come across coupons, from email subscriptions to coupon websites. Experts agree that coupon websites are the best place to look. You can get vouchers on them for many different websites, from Amazon to eBay. If you're interested in Amazon vouchers, then click here to get the best Amazon vouchers available on the internet. Coupon websites are usually updated daily, which means only active coupon codes are available. This means that anytime you visit, you're guaranteed to find an up to date coupon code.
Dynamic Pricing
You might be surprised to learn that online merchants inflate [or deflate] their prices according to one's geographic location and the time of day that they are visiting. In order to avoid dynamic pricing, clear your browser's history and cookies; log out of any email accounts; switch to incognito mode; use a VPN and change your location to a less developed country, and use localized website versions instead of using international versions. If you can learn to avoid dynamic pricing traps, you can save yourself a lot of money. The only downside to changing your location to beat dynamic pricing is that sometimes you can't have the items shipped internationally. This is especially true for airlines and travel companies.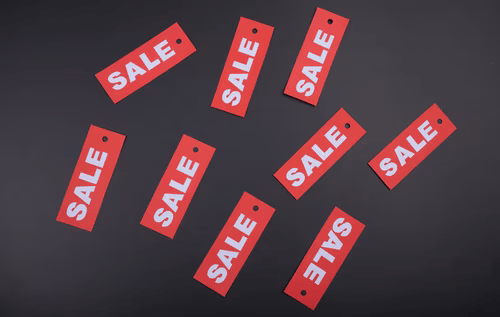 Time of Day
As mentioned previously, sometimes retailers inflate or deflate prices according to the time of day – and the day – that people are shopping on. Discounts are usually rolled out toward the end of the week. Monday and Tuesday are often regarded as the worst days of the week to shop. Sunday is considered the best. If you are subscribed to a retailer's newsletter, however, you will receive information regarding promotional sales and discounts there. This means that you can forego having to strategically time your visits to retail websites.
Multiple Coupon Codes
Like we mentioned already, coupon codes are a very effective way of saving yourself money. But did you know that you can maximize your savings by applying multiple coupon codes at once? Many people are completely unaware that they are able to do this, and instead, apply single coupon codes despite having access to many. Using several coupon codes at once can significantly reduce the amount that you have to pay for things. In some cases, you can even get products for free. You may still have to pay shipping fees, however.
Price-Drops
If you have purchased an item at full price, and it has subsequently been reduced in price and sold at a discount, you should contact the retailer and ask for a price-drop refund. Most retailers will oblige you and give you the difference back. Some credit card companies will also give you the difference back, provided you make your application within a fixed time. Price-drop refunds are a great way to save yourself some money. You can contact retailers about price-drop refunds by email, over the phone, or through their website's online chat function. Make sure you act quickly, however, as they might turn you down if you leave it too long.
Request Discounts
Sometimes if you're polite, you can talk merchants into giving you discounts. Usually, retailers will have several promotional codes not released to the public at any given time, exclusive to special customers. If you are polite, well-mannered, and not pushy, you may be able to convince retailers to give you these codes. You can do this by contacting their customer support staff by email and asking directly. You could also contact them by phone and ask if them if they would be willing to give you a discount.
Newsletter Subscriptions
Signing up for a merchant's newsletter is a great way to learn about promotional offers and discount codes. Merchants will send out information regarding sales, promo codes, and discounts in their monthly newsletters. You may also receive a 10% discount just for signing up for a merchant's newsletter. This is something that most retailers do. At the very least, they will offer you a 5% discount. If they don't have a promo code available for signing up, then sign up anyway, because you will be the first to learn of any future promotional codes or sales.
Smart Comparison
Smart comparison is a very effective way of saving yourself money. Smart comparison is when you run a product through a smart comparison website's search feature. You will then instantly receive a complete list of all websites that offer the same product that you are looking for. Some websites may be offering this product on sale or may have better discount codes than the website that you are currently using. Smart comparison sites are a great way to save money if you are trying to reduce the amount that you spend on a specific item. You do have to pay for some smart comparison searches, however.
Cart Abandonment
Cart abandonment is a great way of saving yourself money. All you need to do is to put a product that you like and want to buy in a website's shopping cart, then close the browser. If you were logged in to your account, you will begin receiving emails notifying you that you have left something in your cart. If you do not respond to these emails, you will then begin receiving promotional offers to incentivize purchasing the product. This isn't something that all retailers do, but it's worth a try.
It's always worth trying to save yourself money when you're shopping online. Buying things at full price can be costly, especially if you're on a reduced income. Follow this article's guidance, and you should be able to save yourself a lot of money.